Tim Blackwell, philly.com
DJs Emynd and Bo Bliz hosted "The Bounce" party at The Barbary, one of Philly's most popular First Friday parties for 7 years straight, in Fishtown on Friday October 2, 2015.
Written by Allie Volpe, Photos by Serge Levin
There was a light drizzle, but that didn't prevent couples from nestling close under the light rain to take selfies beneath the giant "The Fillmore" sign, emblazoned in LED lights, illuminating Canal Street in Fishtown.
Rock and Roll Hall of Famers Hall and Oates had just provided the christening performance at The Fillmore Philadelphia, housed in the old Ajax Metal factory, glamorously upgraded with a vintage and authentic aesthetic.
Tim Blackwell, philly.com
This week, Tim Blackwell stopped by the "In Search Of" party featuring Gwappy Boyz, Magglezz and The Bounce Boyz at The Barbary
HughE Dillon, philly.com
Monday night local law practice Zarwin Baum hosted The 2nd Annual Fashion Touchdown with the Philadelphia Eagles walking the catwalk at Vie in Northern Liberties.
Eagles players Jon Dorenbos, Brandon Graham, Malcolm Jenkins, Cody Parkey, Mark Sanchez, Cedric Thornton and their significant others sported clothing by Intermix and Robbini Bespoke, as well as bow-ties and pocket squares from Jenkins' line, Rock Avenue Bow-Ties, and shoes from local men's shoe retailer ToBox.
Proceeds from the event benefitted Big Brothers Big Sisters Southeastern PA. Alex Holley and Mike Jerrick of FOX 29's Good Day Show hosted the evening.
Written by Alex Kacala, Photos by Abi Reimold
Feastival, now in its sixth year, has become a highly anticipated staple in the social calendar of the city.
Over 1,000 people gathered on Thursday, Sept. 17, in the shadow of the Benjamin Franklin Bridge to celebrate the culinary and art scenes of Philadelphia.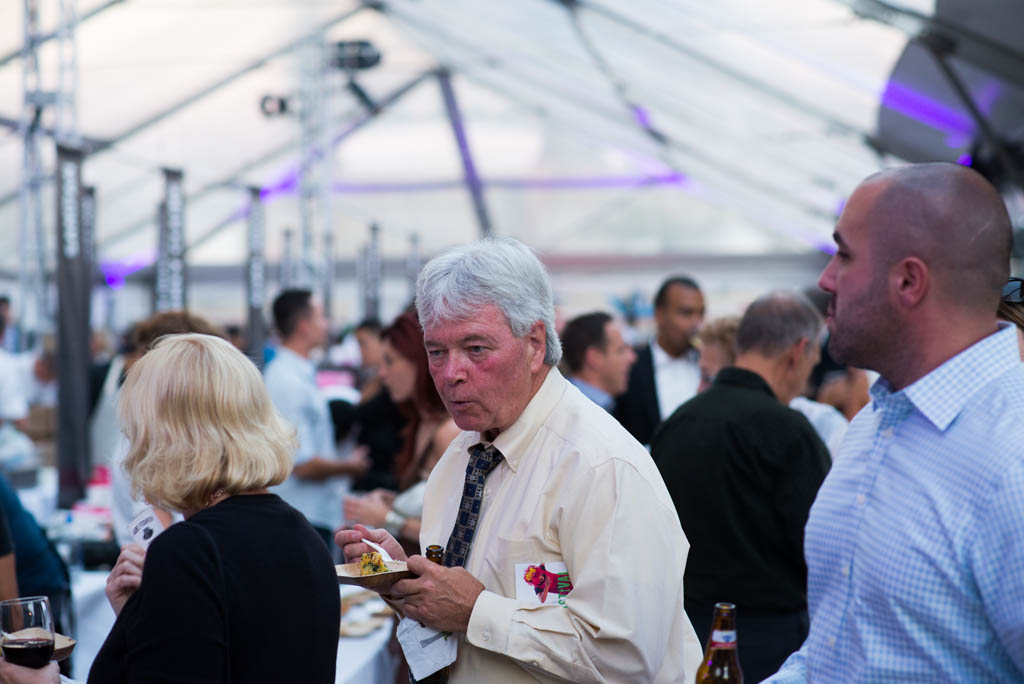 Tim Blackwell, philly.com
For this week's edition of Philly After Dark, photographer Tim Blackwell made a stop at "It's The Year" with DJs Emynd, Bo Bliz and host Reef the Lost Cauze took the crowd back with a night of classic hits from 1999 at Johnny Brenda's on Saturday.
Tim Blackwell, philly.com
This week, Tim Blackwell stopped by Broadzilla DJs at Dolphin Tavern.