Archive: September, 2009

Earlier this week, "City Howl" went live. As far as we know, this is the only site in the country where citizens can post reviews of local government. The response has been tremendous. Already, we have more than 100 posts about dozens of city departments and agencies.
Everyday, we're going to try to bring you a great comment or review. Our "Howl of the Day" comes from user Joeblo.org, who had a less-than-lovely experience with Philadelphia's finest.....
So while living in Northern Liberties (26th District) my truck was stolen from the parking lot of Bodine school at 4th and George Street. All my tools were taken and if you see a right angle drill at a flee market with the name "Cieri" on it, I suggest you buy it, it is almost new. So I reported it stolen and went out looking for it, a couple hours latter I found it around the corner at 5th and Berks. I called 9/11 and waited for the cop to come, he was there for about 5 minutes asked me if I could figure out how to drive it away- the steering column was hacked up- and told me I could drive it away, which I did.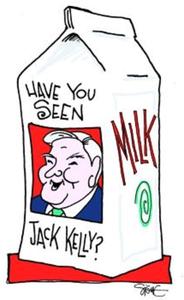 In another example of government corruption, Councilman Jack Kelly's former chief of staff was sentenced yesterday to two years in federal prison for bribing Kelly's chief of staff on behalf of a multimillionaire developer.
The chief of staff, Chris Wright, received a four-year term last week, for which he has to report tomorrow, and the developer, Ravinder Chawla has to report by Oct. 26 to serve 30 months in prison.
We noted last week that bribery and corruption damage faith in government and helps give Philadelphia the reputation of being a city where connections and influence is the key to getting things done.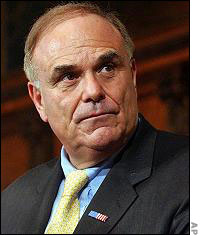 It looks like a budget deal hasn't gotten the governor back in Pennsylvanians' good graces.
According to a new Quinnipiac University poll, only 42 percent of Pennsylvanians approve of his performance as governor.
That's up from a low of 39 percent polled in late July, but still nothing to write home about.

On Monday, we launched "City Howl", a site where Philadelphians can review city services. We've been getting a lot of great posts, so keep those reviews coming! I wanted to take a second and highlight one of the best ones posted today.
Our "Howl of the Day" comes from user Dixon, who has a beef with the Water Department. Check out his comment:
The Water Department - this may actually be a review for the Water Revenue Department - has a website but as my wife can attest, it does little more than let you know that the department does, in fact, exist. Numbers listed are often busy and the link to "Pay Bill Online" is broken (and would only be slightly less useless if clicking on it brought up a box that told you to stand IN line at the Municipal Services Building.) After spending so many millions to update the computerized billing system and then spending it again when the first update didn't work, you would think that cost would have included a better web-based customer interface. Water Department... sorry if this review is misplaced but the failure of your revenue arm just stinks up all the water. (And can I give a zero stars?)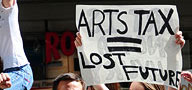 Screw me once, shame on me. Screw me twice.....
I'm opposed to taxing the arts to close the state budget gap. Unfortunately, I'm also pretty sure it's a done deal. There's a lot of pressure on lawmakers to pass the budget already and this is one of the only taxes Republicans are willing to increase; they won't go back to the drawing board. Still, the groups staging protests against the increase shouldn't despair. If they stay organized, there will be other chances to demand a fair shake for arts and culture in the future.
It's important remember that this new tax on arts came about during a crisis. The state is broke. But it won't always be. According to the Department of Revenue, Pennsylvania has actually had budget surpluses for 6 out of the past 7 years. Overall, the total amount of revenue has exceeded projections by more than $2.7 billion during good times.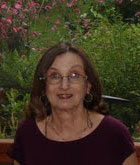 It's Our Money is asking various experts and advocates to grade the Nutter administration on its performance in the budget process -- it's handling of the process, and the quality of the budget it ultimately got, given the circumstances. This assessment is from Karen Bojar, president of the Philadelphia chapter of the National Organization for Women, although she speaks only for herself in these comments, not for NOW. Bojar volunteered for Nutter during his mayoral campaign.

Grade: "Solid" B

Comments:

There is no way a mere mortal could get a grade of "A" in an economic situation like this; no one could have avoided a few missteps. Philadelphia was in difficult straits before the financial meltdown. No one knows whether the national (and global) economic situation has stabilized or whether we are in for a double dip recession. In this financially volatile situation, Mayor Nutter managed to get us through the immediate crisis: He is widely credited with working tirelessly in Harrisburg to get approval from head-in-the-sand Republican legislators for the sales tax increase necessary to keep libraries, recreation centers, and all other City services functioning. Perhaps it would be better if revenue were raised through other means, but there was no consensus on anything else, and it's not at all clear that the mayor could have secured enough Council votes to raise sufficient funds in any other way. Finally, although some have claimed that Mayor Nutter exaggerated the severity of the City's financial woes, I have not seen any substantiation of these claims.


Previous Grade the Administrations: Tom Cronin, Christine Knapp, Adam Lang, Sharon Ward, Fatimah Ali, Larry Ceisler, Phil Goldsmith

Well, anti-casino activists followed through on their promise: This morning, about a dozen were led away in handcuffs after blocking the gate at the SugarHouse casino construction site on the Delaware River this morning, the Inquirer reports.
Anti-casino groups had vowed to do something like this to drum up public opposition.
The city is counting on the casinos being up and running soon to help balance the budget. As we pointed out last week, last year's five-year plan projected $82 million in gaming revenues. PICA has observed that those revenues are a shaky leg to stand on, but in any case, if the casinos fall through, the city is going to have to find another way to close that gap.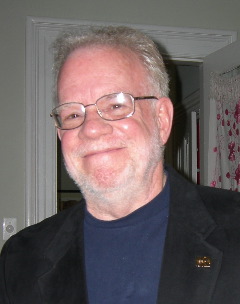 It's Our Money is asking various experts and advocates to grade the Nutter administration on its performance in the budget process -- it's handling of the process, and the quality of the budget it ultimately got, given the circumstances. This assessment is from Tom Cronin, former president of AFSCME District Council 47, the city's white collar workers' union.

Grade: D-

Comments: This may be viewed as a charitable grade by some. I don't blame the recession on our mayor, but his political history has helped create a climate where cutbacks on city services and attacks on city workers are being called for by the corporate media. Mayor Nutter-Cutter, up until recently, has been known as a tax-cutter. As Former City Councilman David Cohen once said, "Michael never met a tax cut he didn't like." City services are paid for by taxes. When you constantly trumpet the tax cut mantra and tax breaks for the rich and powerful, you end up cutting services. You're a Republican in a Democratic costume.

Nutter-Cutter is also a master of situational ethics. When former Mayor Street proposed cutbacks to some city services – for example the libraries – Nutter was outraged. He became one of the champions of the libraries and city services. Then he became mayor and the recession hit, and he changed course. He called for cutbacks in city services, massive layoffs of city workers, and, of course, cutbacks in workers' health care, wages and pensions. Now that there is a state budget and part of the fiscal crisis has been averted, he can focus on just trying to lower the standard of living of current and future city workers and their families [in the municipal contract negotiations].

As for the tax question, the Nutter administration has changed course. Now he wants new taxes – but ones that will fall especially hard on the poor. How creative and courageous!

The Nutter administration won't go after the sacred cows in our town and make them pay their fair share, nor will he really work with the city unions and their leaders to improve city services. Instead, he'll continue to hurt the poor. His administration reminds me of a player in a bench clearing brawl who runs past an opposing player, usually big and strong, to punch someone smaller.

No, I wouldn't put the Nutter administration on the Dean's List. It belongs, as Dean Wormer put it in Animal House, "on double-triple secret probation."

Previous Grade the Administrations: Christine Knapp, Adam Lang, Sharon Ward, Fatimah Ali, Larry Ceisler, Phil Goldsmith