Archive: June, 2012
Council wrapped up a very interesting session yesterday, and IOM's own Holly Otterbein will be on Radio Times with Marty Moss-Coane, along with WHYY's Dave Davies and Tom MacDonald, this morning at 11 to discuss it. Topics will include AVI and Darrell Clarke's first session as Council President. Tune in!
UPDATE: In case you missed it, you can listen to the analysis here.
It's Our Money
In today's It's Our Money editorial, we argue that after years of property-tax hikes, it's time for the city to make real cuts. (Here's a breakdown of how we calculated how much the city has raised taxes compared to how much it has cut.)
We suggest that officials use this summer to start planning cuts for next year.
Check out the editorial, which appeared in the Daily News, below:
Last month, we reported that Philadelphia taxpayers paid years of utility bills for a private business. Now, we have found that the city paid utilities for another business owned by the same politically-connected man.
Check out the article, which appeared in the Daily News, below. You can also listen to the story on WHYY.
Today's Daily News editorial mentions that since the recession, the city has brought in $370 million through tax hikes, and cut $175 million in spending. Here are the numbers in detail.
Tax Hikes
We calculated the revenue generated by each tax hike by taking the taxes collected each year and subtracting the tax revenue projected for that year in Fiscal Year 2009, before the recession hit.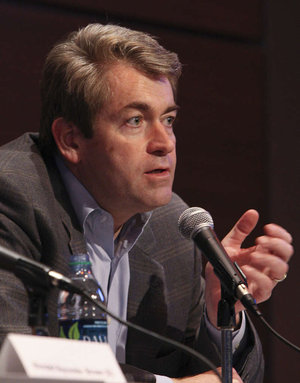 Last month, Councilman Bill Green argued that businesses overall would get a property tax cut under Mayor Nutter's Actual Value Initiative (AVI).
But now Green says that's no longer the case. He believes that businesses' property tax bills, in the aggregate, would stay the same. His projection changed because the circumstances have changed, which shows just how fast-moving this debate is.
Earlier this year, Green said that AVl would move the tax burden from businesses to homeowners. Currently, the average commercial and industrial properties are assessed more accurately than houses, he said.
In this week's podcast, we helped you calculate what your new property tax bill could be under Mayor Nutter's Actual Value Initiative (AVI). He wants to remake Philadelphia's broken property-tax system by reassessing all properties in the city.
But if you're as nosy as us, you're also curious about what people throughout Philadelphia will be paying.
The Philadelphia Public Interest Information Network has put together a map that shows how different neighborhoods could be affected under AVI. It uses a 1.8 percent rate. (If you're wondering why everyone is talking about a 1.8 rate these days, it's because a Council consultant has estimated a total value of about $80 billion, and finance director Rob Dubow agreed last week that's a "reasonable" number for analysis. He says that would mean the tax rate would likely be between 1.6 and 1.8 percent.)
By now you've probably heard that the mayor and City Council are in the midst of debating a property tax reassessment. Under this new plan, some people will pay more in property taxes, while others will pay less. But we know the primary concern of most Philadelphians is probably not policy issues — it's how much they'll have to pay in property taxes once the new assessments kick in.
City Council hasn't finalized its property tax plan yet, but enough information has emerged for you to make a preliminary estimate at what you'll be paying after the reassessment — if it passes.
On this week's It's Our Money podcast, we walk you through the calculations. We want to stress that this is still speculation. But it's educated speculation. If you want to see these numbers in print, check out Philly Clout's rundown.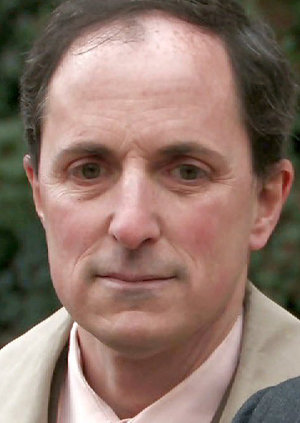 Philadelphia City Council members have long complained that Mayor Nutter hasn't given them enough information about the ramifications of his proposed Actual Value Initiative, or AVI. Under AVI, Nutter wants to fix Philadelphia's broken property-tax system by reassessing all homes and businesses in the city, and raise an extra $94 million for the school district in the process.
Now Council members say the administration has drastically changed the little information it did provide, and this makes some more skeptical about passing AVI.
Earlier this year, the Nutter administration gave Council a taste of how AVI could affect specific neighborhoods. The analysis used an estimated tax rate of 1.25 percent for when AVI would fully go into effect.