Archive: June, 2010
A few hours ago, the State Senate voted to approve the budget proposal outlined yesterday by Gov. Ed Rendell. Over at the blog Capitol Ideas, John Micek notes that opposition to the budget came from a mixture of the most conservative and most liberal lawmakers. We've noticed a similar trend among various advocacy groups in Harrisburg.
Let's start with the Commonwealth Foundation, a right-wing think tank that pushes for lower taxes and less government at the state level. According to a statement by released by CEO Matthew Brouillette last night, the budget proposal "merely puts off the day of financial reckoning caused by years of overspending." Brouillette goes on to slam the legislature for increasing funding for so-called "WAMs" or walking around money. The statement ends with the suggestion that the budget is unconstitutional because it relies heavily on federal funding for Medicaid, which is far from certain.
Now, Commonwealth often slams the governor and legislature for tax and budget policy. This time however, it was joined by the Pennsylvania Budget and Policy Center, a liberal outfit with close ties to organized labor. PBPC expressed concern about proposed budget cuts, as well as the fact that lawmakers chose not to close several corporate tax loopholes and dropped a proposed tax on cigars and smokeless tobacco. It also criticized the deal for relying on the Medicaid money.
Over the past few months, we've argued that the $787 billion economic stimulus passed by Congress has been blunted by layoffs at the state and local level. Despite the increase in federal spending, the total number of government workers nationally has actually declined by about 200,000 employees since the recovery package passed.
Now Pennsylvania will add to the count of public sector jobs lost. According to figures released by the Rendell administration, the budget deal announced yesterday will require approximately 1,000 layoffs. That's on top of 700 state workers laid off last year.
The current number of layoffs is nothing compared to what will happen if the federal government fails to pass an extension of increased funding for Medicaid. Pennsylvania would lose $850 million, almost entirely from the Department of Public Welfare. If that happens, Gov. Rendell says he'll have to layoff 20,000 state workers. The cuts would reverberate through the sprawling non-profit sector that has contracts to provide state services, causing thousands more layoffs.
Yesterday, Gov. Ed Rendell announced details of a $28.05 billion budget deal. Last night, we pointed out that the spending agreement relied on several unknowns, including federal funding for Medicaid. So legislative leaders might not really have a final deal. But here's what in the deal they do have:
Taxes. The agreement includes no broad-based tax increases, meaning that most Pennsylvania residents won't feel the pain directly in their paycheck. The budget does include an agreement to pass a gas severance tax by October 1, which would require drilling companies to pay for the privilege of mining gas under the Marcellus Shale. It does not include new taxes on smokeless tobacco and cigars, which were originally favored by Gov. Rendell.
Spending cuts. During his press conference, Gov. Rendell repeatedly called the budget "painful" because of double-digit spending cuts for many departments. We're still going through the budget for specific details, but the cuts include an 11 percent cut to the Department of Conservation and Natural Resources, a 10 percent cut to the Department of Labor and Industry, and an 11 percent cut to the Department of Agriculture.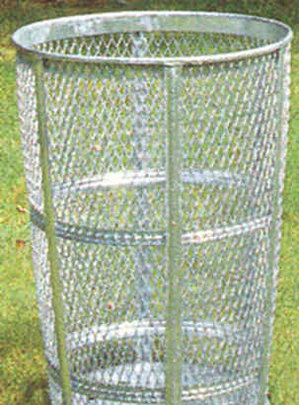 City Howl is a Web site that allows citizens to post their raves or rants about city services. Every Wednesday, we publish highlights of our investigations into some of these problems.
THE PROBLEM: Clifford Hritz wants another trash can for his block.
Hritz moved to a new home in Point Breeze a few months ago. Shocked by the amount of trash on the street, he's taken it on himself to sweep it every other day.
Just a few minutes ago, Gov. Ed Rendell held a press conference to outline the agreement between legislative leaders on the state budget. The deal, which was hammered out over the past few days, would authorize about $28.1 billion in state spending. If major portions of the agreement actually pass tomorrow, it will be the first time in eight years that the budget has been on time.
So is it time to rejoice? Not quite. It seems to us that the budget is based on two big contingencies.
First, it assumes that lawmakers will find some common ground on the severance tax. Right now, there is an agreement in principle that companies should pay something for the privilege of mining natural gas in the Marcellus Shale. However, lawmakers are fuzzy on exactly how much the levy should be and how it should be divided between the state and local governments. That promises to be a contentious debate and it's entirely possible that legislators won't be able to find a compromise that can pass the State House.
Earlier today, one of our readers asked for an update on Philly's tax amnesty program, which ended last week. Here is the statement from Revenue Commissioner Keith Richardson:
"As you know, Philadelphia Tax Amnesty ended at 11:59 PM on Friday and we are very pleased with the preliminary results. However, we are still receiving mailed returns and payments postmarked June 25th.
We look forward to reporting our final results shortly when we are confident the numbers are complete and official. Again, the City of Philadelphia thanks everyone who did the right thing over the past 54 days by participating in Philadelphia Tax Amnesty."

You would expect to hear at least some people in the state saying no, the Republican nominee for governor cannot reasonably keep this pledge. You might expect to hear it from his Democratic opponent, for instance. But you probably wouldn't expect to hear the Republican Senate majority leader saying it.
"I don't see how he can do it, frankly," Pileggi, of Delaware County, said in response to a question while speaking to the Pennsylvania Press Club.
Corbett made a no-tax pledge this year with Americans for Tax Reform.