Archive: April, 2012
Yesterday a City Council committee considered legislation that would require the Bureau of Administrative Adjudication, which handles parking-ticket appeals, to allow citizens to fight tickets online or by phone. Shouldn't these options have been available, like, yesterday?
Especially since for most of us, fighting an unfair parking ticket means taking a day off work and spending it in a waiting room — or else just deciding,"screw it, it's not worth it" and paying up.
Concerned BAA administrators fear that these changes would lead to a flood of appeals and that face-to-face conversations are more "satisfying" for members of the public.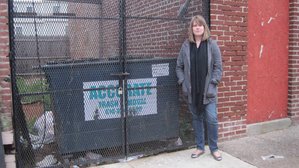 Every Tuesday Leah Howse got a 4:30 a.m. wake-up call. Free of charge, courtesy of the trash haulers right outside her bedroom.
Since December, when someone moved a Dumpster to the alley behind her house, the noisy haulers consistently provided an unwanted alarm.
Howse, who lives in Francisville, says the combination of the beeping truck, the banging to make sure the Dumpster's empty, and the workers yelling to each other ensures that her day starts early. "It's relatively quick," she says, "but then I'm awake."
Check out the full text of the School District's budget-in-brief below. You can also find the blueprint document here. And stay tuned: We'll post more budget documents as we get them.
SDP-FY2012-13-Budget-in-Brief-2012-4-24
On this week's IOM podcast, city services reporter Juliana Reyes explains to Doron Taussig what the city will do to him if he a) ignore code violations, b) doesn't pay his property taxes and c) doesn't pay his water bill — and why he might be able to get away with all three.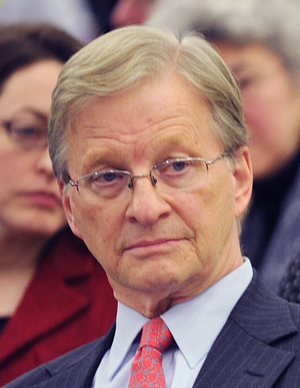 The School District is staring down a $218 million deficit in the next fiscal year, officials announced today at a press conference.
But if Council doesn't pass Mayor Nutter's Actual Value Initiative — or raise revenues in some other way — the district will face an even bigger shortfall.
"I don't even want to think about the consequences" of that, said Thomas Knudsen, the district's Chief Recovery Officer, yesterday.
The 40,000 parcels of vacant, often neglected properties in Philadelphia are a non-stop emergency — and not just because of awful events like the fire at the Buck Hosiery factory that claimed the lives of two firemen. According to a 2010 report from Econsult, these parcels reduce property values citywide by $3.6 billion.
City government spends $20 million each year just to "maintain" the 12,000 parcels it owns. (That's the cost of a lot of cops, which, ironically, we need more of, since vacants invite trouble into neighborhoods.)
The city has been battling blight for more than a decade. At least under the Nutter administration, the Department of Licenses and Inspections has made progress in how the city monitors blight and demolishes imminently dangerous structures. But the city still hasn't settled on a strategy for how to get thousands of properties away from deadbeats and into the hands of responsible, taxpaying owners.
Even before a fire ravaged Kensington's Thomas W. Buck Hosiery building and led to the deaths of two firefighters, the building was a symbol of the city's struggles with delinquent property owners. Yechiel, Michael and Nahman Lichtenstein, who own 31 properties in Philadelphia, owe almost $400,000 in back property taxes, more than $10,000 in unpaid water bills, and have numerous outstanding Licenses and Inspections violations. That's the Holy Trinity of delinquent property ownership.
What does the city do when property owners are delinquent in each of these areas? And why don't the problems always get resolved? Help Desk is focused this week on those questions. Hit us with your city service complaints for next week.
Unpaid property taxes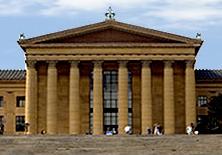 The Philadelphia Museum of Art has dough.
It enjoys a $360 million endowment. A dozen top employees make six-figure salaries, including museum CEO Timothy Rub, who brings home $450,000 annually.