Archive: April, 2010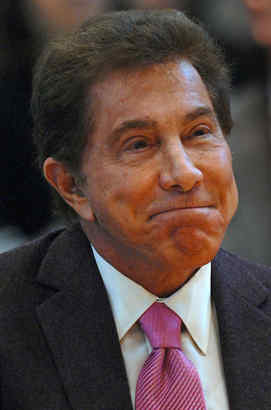 Earlier this week, while discussing gaming in Gettysburg we mentioned that this hasn't exactly been a good month for casino developers or their political allies.
There's one casino developer we seemingly haven't heard the last of, though. After backing out of a deal with Foxwoods, Las Vegas casino mogul Steve Wynn said yesterday that he would be interested in bidding for Foxwoods' license, should it be revoked (via PhillyClout):
"We backed out of the deal more than we backed out of Philadelphia," Wynn said. "It was that simple."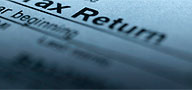 We mentioned this morning the various budget-balancing scenarios that Council seems to be considering. Isaiah Thompson at City Paper reports on a coalition that's pushing an additional idea -- a hike in the gross receipts portion of the business tax, to mid-nineties levels.
The idea is this: the gross receipts tax is a tax on net sales – rather than revenue/income.
Because large companies can easily hide or move their income, the reasoning goes, the gross receipts tax is the only way to tax the operations of major, national retailers in the area.
Ben will be on Radio Times this morning at 10 talking Philly news. Listen in to see if he says anything inflammatory.
Follow us on Twitter and review city services on our sister site, City Howl.
As Ben noted, one take-away from what happened in Council yesterday is that, having now gone through an extensive budget hearing process, city government does not appear to be a whole lot closer to a decision about how to close this year's deficit. No one likes any of the options, but they're not ready to take anything off the table, and few want to be seen to be associated with what now looks like the most likely outcome (a property tax hike).
We suppose if you want to look for a bright side in this, it's that Council appears to have at least identified a few potential scenarios -- you've got your 12 percent property tax hike, your nine percent property tax hike with additional cuts, your soda tax and trash fee, your soda tax without the trash fee (maybe coupled with a property tax hike?), and now your spending reductions, proposed by Councilman Green -- and might actually be trying to gauge which are the most palatable politically. This means that now is an excellent time, if you have strong feelings, to weigh in. Contact your Council member, or just tell us what you think in the comments below. We're pretty confident that someone associated with Council will see it.
Follow us on Twitter and review city services on our sister site, City Howl.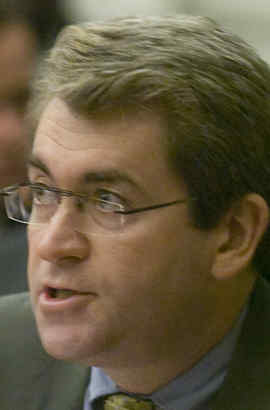 Catherine Lucey has a must-read story in today's Daily News for anyone interested in the city budget. The article makes clear what many already knew: There is absolutely no agreement between Mayor Nutter and City Council about how to deal with the $135 million budget hole.
This isn't surprising, given the discord between the Mayor and City Council over the past two years. However, one item in the story stood out to us as being unusual. Councilman Bill Green doesn't agree with Mayor Nutter's revenue options, but isn't pushing an alternative tax hike as the primary way to deal with the problem. Instead, Green wants the city to make even more budget cuts to handle the deficit.
Before Council concluded business, Councilman Bill Green made an impassioned speech in favor of further cuts to close the city budget gap. Green argued that if the city doesn't hire to fill hundreds of vacant jobs and reduce the surplus budget dollars, smaller tax hikes would be needed.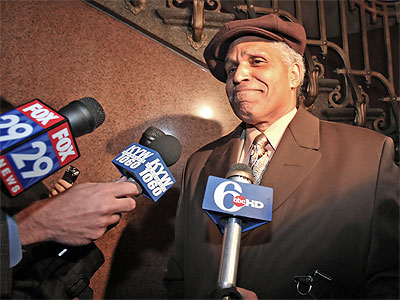 Today's Daily News editorial cites the City Paper story we highlighted last week to make the unambiguous case that "DROP should be abolished." But, the paper says, DROP may be to some extent distracting the city from a much bigger problem:
DROP is only a drop in the bucket of the morass of problems with the city's pension system.
Let's start with the fact that the fund is only 45 percent funded. Let's continue with the fact that administration after administration has pushed the problem into the future, in some cases, making the problem worse during their reign (one example: in 2003 Mayor John Street reduced payments to the pension fund to the minimum; it was designed to save some money upfront, while increasing the longer-term costs of the pension by hundreds of millions.) By combining guaranteed rates of return with relatively low rates of employee contributions, the city continues to tell the big lie about pensions: That we can still afford them. That they make sense as currently designed.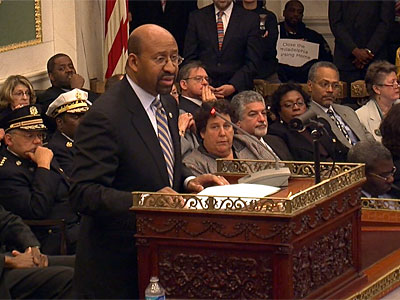 Today, Mayor Michael Nutter is asking City Council to make big changes to the pension plan offered to nonunion city employees. This includes departmental deputies, top-level management, and many of the people who work for elected officials.
Currently, these workers are covered by essentially the same pension plan as the union-represented white collar workers. If Nutter gets his way, that will change dramatically.
The proposed changes - which include the creation of a voluntary 401(k)-type plan and higher employee contribution rates for those who opt to stay in the city's pension plan - would apply only to new hires, not current workers.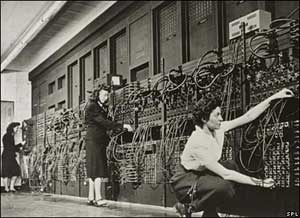 We wrote on Tuesday about some of the problems plaguing the state tax amnesty in its first day, namely a scary advertising campaign and a communication system that wasn't working. Well, things were still pretty rough on day two, according to the Inquirer:
The phone lines were perpetually jammed. E-mails were being bounced back. And tax notices were being sent to people who were already paid up, or who no longer can because they're dead.
To be fair, it's a lot easier to focus on the parts that aren't working, and not the parts that are: