Archive: March, 2012

WE the people began talking about property taxes by taking an anonymous survey of our board. Each member who owns property wrote down the market values of our homes, and what we pay in property taxes.
One owner of a $100,000 home pays $5,000 in taxes, while the owner of a $300,000 home pays $3,000; an owner of a $350,000 home pays $6,700.
Our experiment confirmed that Philly's property-tax system is a joke. How much you pay in taxes is based on the city's estimated "value" of your property, but those values are have been set over the years by a dysfunctional, often politically motivated system out of touch with reality. Which is why the Nutter administration is reassessing all the properties in the city, in order to tax the full correct value. This will make all of our property taxes fairer.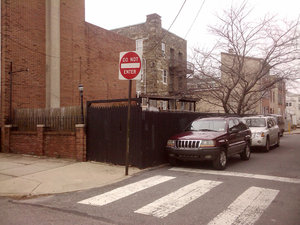 A FEW MONTHS ago we told you the strange story of some Fishtown folks who had fenced off the sidewalk adjacent to their property, essentially making the sidewalk part of their side yard. The sidewalk had been fenced off for years, neighbors said, and it still is. The neighbors were upset, and wondered how someone could take control of what they thought was public property.
It turns out that this particular sidewalk isn't public property. The city turned the street that it's on, East Hewson Street, into private property years ago. Yes, the city can give a street to private property owners. It has done so many times.
The Streets Department originally told us that the property owners didn't have a permit to block the sidewalk, and issued them a violation. But when we followed up recently, spokeswoman Keisha McCarty-Skelton said that the street was actually private property, and if residents want to annex the sidewalk, they can. The violation has been pulled.
This week, City Council began holding hearings about specific aspects of the city budget. Over the next few months, every single thing the city spends money on could potentially come under the microscope. Every single thing except one.
City Council's own budget.
On March 14, when scores of residents testified at Council's first hearing on Mayor Nutter's budget, something was missing.
Citizens didn't have access to Nutter's "budget detail," a document thousands of pages long that provides specifics on every dime the city plans to spend next fiscal year. In excruciating detail, it spells out the objectives of each department, employees' benefits, overtime costs, contractors, equipment funding and more.
This is the sixth of the "Philadelphian Horror Story" series, in which we tell you about the monsters lurking in the city's budget.
City Council's budget is as mysterious as Bigfoot.
During several weeks of hearings each year, Council asks questions about every part of the city's budget, from the prison system to the School District. But it never holds a hearing about its own budget, and Council President Darrell Clarke doesn't plan on changing this tradition anytime soon.
It's Our Money
One thing emerged Tuesday from City Council's hearings on the impact of state cuts to the homeless, mental health and other human services: Local pols and advocates agree about how lamentable this situation is.
Not so clear: ideas for how the city will deal with the fallout.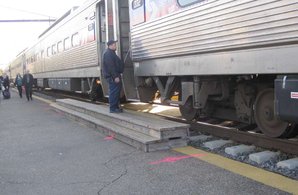 If you're riding SEPTA's Regional Rail, here's hoping you're light and limber - and prepared to make a small leap to the platform at your stop. Disgruntled riders of the Trenton line have told us that their commute regularly involves minor acrobatics.
Here's what's going on: Most station platforms are old and aren't level with SEPTA's new trains. To deal with this, SEPTA installed boxes called "step-ups" to the platforms so passengers can step right off the train without a big drop.
But the box system doesn't always work. Sometimes, several Trenton line riders told us, the train doesn't line up perfectly with the step-ups. In those cases, the only way off the train is to jump. If you're lucky (or if you ask), a conductor will help you take the deep step down.
Should tax-exempt nonprofits pay something for city services? Or do nonprofits provide benefits to the community that outweigh their use of city services?
Weigh on the issue, which I wrote about today, in this poll.