Archive: October, 2009
Think back to all the uproar late last year when the Nutter administration announced a billion dollars in cuts, without first seeking public input -- it was so loud, and so vitriolic, that the administration planned a series of in-depth public forums to guide its decision-making process when it was forced to cut another billion in the spring.
Contrast that with the ongoing transit worker contract negotiations. These, too, involve the public's money. And yet not only is public input not being sought by any party, it's not even clear that public opinion is a consideration (beyond the people who run SEPTA not wanting a humiliating disaster in south Philly tonight).
This is a common theme with contract negotiations. Last year, Daily News editorial page editor Sandra Shea wrote a post for It's Our Money about how the city wouldn't share the details of a proposed new health plan for city workers. She explained: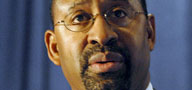 We've been taking a look this week at how Philly is handling stimulus oversight: After Catherine Lucey reported that the city's stimulus application and distribution processes are...troubled, Ben made a few suggestions for how to prevent stimulus funding from becoming our next municipal embarrassment, and Anthony took a look at how Baltimore handles stimulus funds (hint: its organization appears better than ours).
Today, the Daily News weighs in with an editorial wondering if maybe the stimulus oversight problem is a symptom of a larger issue:
The city's Recovery Act performance- with no one in charge, decentralized departments not communicating with each other, and the fear that big opportunities are being squandered - have been worries similarily expressed about the Nutter administration for a while now. Is the stimulus problem a symptom of a problem within the administration?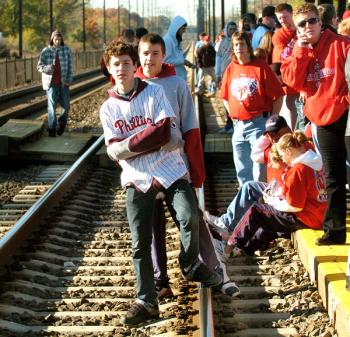 I was supposed to interview a guy last year on the morning of the Phillies' parade. But he was traveling in to the city from a regional rail-serviced suburb, and as the appointment approached, he called and said, basically: No way I'm gonna make it. He'd been at the station for hours, it was packed wall-to-wall with people, and every train that pulled in was also packed wall-to-wall with people. I think he got to the city late that afternoon.
IOMer Anthony Campisi is a PlanPhillyite as well, and he's got a story over there about how SEPTA is working to make sure this doesn't happen again:
"The plan focuses on 'collapsing' the system inward during peak travel periods by reducing the number of stops served, Michael Zaleski, SEPTA's assistant director of control center information, told a meeting of the SEPTA Citizen's Advisory Committee on Tuesday.

This will allow the authority to focus service on the core of the system and allow it to run more trains with reduced headways, thus increasing the system's capacity, according to Dan Bidwell of SEPTA's regional rail division."
Over at CP, Isaiah Thompson points out that the generally-shrugged-off table games legislation includes a clause that would allow casinos to extend credit to gamblers. Isaiah has done a lot of reporting on casinos. When he began, experts told him that casinos granting credit could be a problem -- but not to worry, because Pennsylvania casinos wouldn't be allowed to do that:
The idea that casinos – which, according to respected studies, make a disproportionately large amont of their profit from problem gamblers – would be acting as mini-banks for those very gamblers seeemed pretty disturbing. But the issue, i was told, was a red herring: because Pennsylvania doesn't allow casinos to extend credit to gamblers.
Indeed, the current law states that "Slot machine licencees may not extend credit." And yet the new legislation's language directly contradicts this:

Editor's note: Last week, when the mayor met with members of Council to discuss 3-1-1, we thought we noticed a philosophical difference between the parties about Council's role in constituent service. We asked at-large Councilman Greenlee to expand on his thinking for us.
Constituent service has always been, and should continue to be, one of the functions of the members of City Council.
Citizens elect us and have every right to call on us when they have legitimate government-related problems. Constituent service is not a "special favor." It means providing real help for real issues.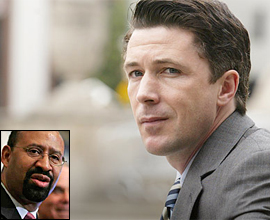 To follow up on yesterday's Daily News article, and Ben's post about problems with the city's stimulus oversight, we thought we'd check in with our neighbors to the south. Unlike Philadelphia, Baltimore has a committee tasked specifically with managing the city's recovery efforts: the Baltimore Economic Recovery Team (BERT). We spoke with BERT's chairs. Here's what we learned:
The committee, which is composed of representatives from every city agency, meets weekly to identify available funds the city wants to pursue. It's co-chaired by Jean Lewis, the deputy director of the Mayor's office of Criminal Justice, and Jamie Kendrick, deputy director of the city's Department of Transportation.
The purpose of the committee is two-fold: Keeping agencies from competing against each other for the same grant money, and making sure that departments are actively looking for opportunities.
BERT vets all stimulus grant applications and passes them on to the mayor for her approval before they're sent out. Multiple agencies competing for grant money hasn't been a big problem, but BERT did refuse one application in favor of another that sought the same money.
Lewis believes the committee has helped the city think creatively about grant proposals and programs that could potentially be funded with stimulus money. For instance, the city applied for new kinds of sub-grants from the Community Services Block Grant and the Community Development Block Grant that it hadn't before.
She also believes it's been helpful for the city to have a centralized authority on the stimulus – council, the comptroller and private businesses hoping to work on stimulus projects all know where to go for stimulus information.
To further ensure accountability, BERT has its own account with the city's finance department. All stimulus money gets deposited there, and BERT has to approve any expenditures.
We don't remember seeing any of this on The Wire.
Review city services on our sister site, City Howl.

As Catherine Lucey reports in today's Daily News, Philadelphia's ability to secure recovery funding may be in trouble. The city's budget director, Steve Agostini, wrote to Mayor Nutter that the city's process for applying for the stimulus funds is disorganized, and that threatens its ability to comply with federal reporting requirements.
In his letter, Agostini says the city has a choice: Either recovery efforts should be coordinated by a single office, or they should be "de-centralized to reflect the current situation." He strongly recommends the first option, citing the complexity of federal regulations.
Obviously the city needs to centralize its recovery efforts. But that's not enough: It also needs to ensure adequate oversight of the process. By involving independent elected officials and the general public, the Nutter Administration can make sure the recovery process goes more smoothly. Here are four ideas for moving forward.
Couple of interesting items from Governing: First, a new trend: A "small but growing number of groups that believe the public has the right to know exactly how much retirees receive." The California Foundation for Fiscal Responsibility, for example, has taken to publishing the names and pension payments of California retirees who receive more than $100,000 a year in pension payments from the state. There are 5,100 such people in the State of California. Of course, that's a tiny portion of the people receiving pensions there -- it doesn't accurately represent who receives pensions or how much they receive. But the egregious cases are, well, egregious: "CalPERS' highest earner [is] Bruce Malkenhorst, a retired administrator from the tiny industrial town of Vernon, who continues to receive annual pension benefits of nearly $500,000, despite having been indicted for embezzling public funds."
It's effective PR. The Governing article has the arguments for and against publicizing individuals' paychecks, and is worth a read.
Second, Girard Miller, who we last encountered identifying a "generational battle" over pensions, returns this week to propose what he thinks is a fair pension formula going forward. By all means, go read it if you're interested, but what I thought I'd highlight is part of his introduction, where he explains how, in his mind, we got here: