Archive: January, 2012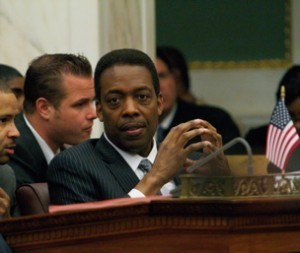 Until 2010, Philadelphia's City Council didn't permit any public comment at all in its main meetings. Then, the state Supreme Court stepped in and said it had to. So Council did — but without establishing very clear routines for how that public comment would work going forward.
Last Thursday, Council met for the first time this session, and for the first time under the leadership of new President Darrell Clarke. What kind of signs did Clarke send about the role of the public in Council meetings? Will you be a valued participant in Council's deliberations, or just an annoyance who is tolerated because of the law?
On this week's It's Our Money podcast, we talk with Zack Stalberg, president of government watchdog Committee of Seventy, about public comment in Council.
If you've got a brick-and-mortar store in Pennsylvania, you pay a 6 percent sales tax on every item you sell (at least; some municipalities, including Philadelphia, charge more). So it might not seem fair to you that many "remote sellers" – people who sell things to Pennsylvanians over the Internet, or by phone – do not. It gives them a competitive advantage.
That's part of why the state Department of Revenue had planned to start collecting sales tax starting tomorrow, February 1, from any remote seller with a physical presence, like a distribution center, in Pennsylvania.
But, as CBS-3 reports, it's giving those sellers an extension until September 1. Spokeswoman Elizabeth Brassell explains that the department has spoken to a bunch of the sellers, and they're willing to comply, but not ready. So the state is giving them time.
It's Our Money weighs in on a proposal by Councilman Curtis Jones Jr. to legalize certain temporary bandit signs:
As if we didn't have enough litter on the street, the city also has too much rubbish nailed to poles. We're talking about "bandit signs": small signs plastered on streetlights and utility poles all over Philadelphia advertising businesses with classy slogans like "Top Dollar Paid for Junk Vehicles" and "We Buy Houses." They're ugly and a bane for neighborhood groups trying to improve the city's quality of life, not to mention its property values. And, believe it or not, given their omnipresence, the signs are also against the law.
A bill introduced by Councilman Curtis Jones Jr. last week would legalize signs on streetlights and utility poles, as long as advertisers pay the city $1 per sign and follow minimal guidelines, like not using glue or nails to hang them up.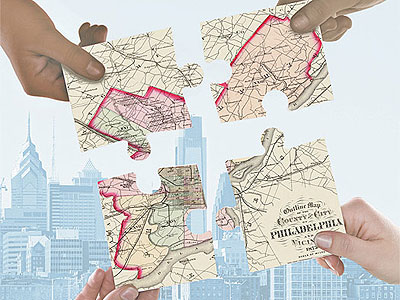 So says a DN editorial:
The Pennsylvania Supreme Court has yet to explain its surprising ruling that overturns the state legislative redistricting plan created last month that had faced 11 formal challenges.
The ruling is good news. It would be even better if the court's explanation of the ruling addresses the inherent flaws in the redistricting process - flaws which, as voters who witnessed the city's recent councilmanic redistricting process know - are not limited to the state.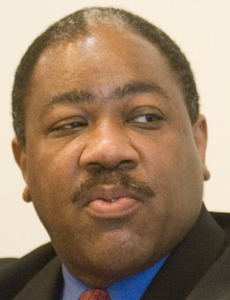 If City Council's first meeting today was any indication, our lawmakers' new agenda is going to be all about jobs, jobs, jobs.
Councilman Bill Green introduced legislation today that would require that all jobs created by certain city-funded projects and contracts be filled by local workers.
"The Philadelphia home rule charter, which was written before outsourcing became a part of our vocabulary, already requires city residency for most city employees," Green said in a statement. "It now makes sense to make expand the residency requirement."
The DN's take on the School District's new budget crisis, which seems like the 3rd new crisis in the last year or so, is here. As you contemplate the fact that the District has to cut another $61 million by June, or risk not being able to pay people in July, consider also It's Our Money's number of the day: 83. That's the percentage of its budget the district says it can't cut because of contracts or law.
Follow us on Twitter and review city services on our sister site, City Howl.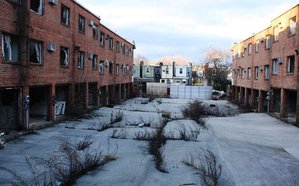 LAST MONTH we got an email with the subject line: "PGW aka Philadelphia Ground Wreckers." Naturally, we were intrigued.
The email, from frustrated Fairmount resident Michael Lynn, told the story of the city-owned Philadelphia Gas Works leaving his sidewalk a wreck.
It was last spring, Lynn said, that PGW came out to fix his neighbor's gas leak. The workers got the job done, but in the process, they tore up the red-brick sidewalk on Lynn's block. Then they used blacktop to patch up the holes.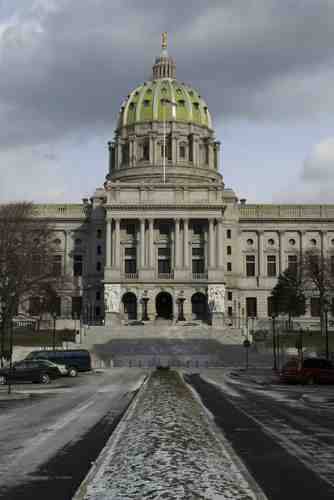 A bill to shrink the size of the state legislature passed out of a state House committee yesterday -- a noteworthy development in that it signals some willingness by some in Harrisburg to reconsider the entrenched norms of our oversized, over-priced legislature does business (unless, as Eric Epstein of Rock the Capitol suggested to the Inquirer, it's just political theater). This is particularly welcome in light of the fact that there's broad public support for this type of reform.
We have no big problem with a modest reduction in the number of elected officials in Pennsylvania. This bill would take us from 253 to 203, and according to the National Conference of State Legislatures, Pa. ranks 6th among states in population size but second in legislature size. But there is some democratic downside to increasing the number of constituents each elected official represents, and there's less downside to some other reforms needed in Harrisburg, such as ending taxpayer-funded partisan political caucuses and introducing campaign finance limits. How about those?
Follow us on Twitter and review city services on our sister site, City Howl.