Archive: April, 2010
Today's Daily News editorial expresses hope that the BRT's most recent stand will prove to be its last, and gives props to the mayor for proposing to dissolve a second dysfunctional independent agency. It also makes this important psychological/political point:
For too long, we've grown to accept the outrageous dysfunction of some parts of city government as somehow amusing or entertaining.
That cynicism is understandable but dangerous because it gives implicit approval for bad behavior.

As City Council considers increasing real estate taxes to help balance the city budget, rowhouse owners may fret about a hike. But Ted and Barbara Arsonson won't have to any lose sleep because, regardless of the increase, it won't cost them one cent. Not next year, the year after, or the year after that.
Ted and Barbara just bought a Center City condo for a tad over $12 million, reportedly the highest amount ever paid for a city residence. And under the city tax-abatement program, they'll owe no real estate taxes for 10 years.
And they aren't the only ones who won't have to worry about that tax hike. According to the Board of Revision of Taxes, there are more than 13,500 properties that qualify for an abatement.
Via Clout we see that the Committee of 70 has posted a helpful Q&A that summarizes where the city budget process is, how we got here, and where we're going. Allow us to recommend our cheat sheets (over to your right) for more detailed information about any specific departments you might be interested in.
Follow us on Twitter and review city services on our sister site, City Howl.
Leave aside, for a moment, the fact that Joe Snyder believes he received a ticket in error. The part of Anthony Campisi's Help Desk we can't get over is that Snyder has to wait seven months to plead his case before a hearing master. Seven months!
We're curious to hear your experiences -- good, bad, or ridiculously drawn-out -- fighting tickets in this town. Tell us about them in comments, or over at City Howl.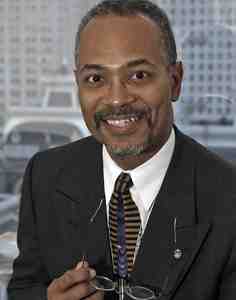 Mayor Nutter is taking another crack at streamlining city government. The administration is proposing legislation that would abolish the Clerk of Quarter Sessions, an elected row office that handles bookkeeping for the court system. Last year, the Pennsylvania Intergovernmental Cooperation Authority estimated taxpayers could save up to $13 million if the row offices were abolished.
Yesterday, administration officials appeared before City Council to push for consolidation.
The idea that we somehow need to cling to a historical office is no longer in the best interests of the city," said Deputy Mayor Everett Gillison, Nutter's top aide for public-safety issues.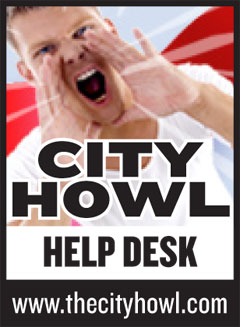 City Howl is a Web site that allows citizens to post their raves or rants about city services. Every Wednesday, we publish highlights of our investigations into some of these problems.
The problem: Joe Snyder got a ticket for not shoveling his sidewalk after the second big blizzard in February.
This was frustrating for Snyder because, he said, he did shovel his walk.
The Nutter administration is drawing up legislation to eliminate the Clerk of Quarter Sessions.
Mayor Nutter's budget was pummeled at a public hearing in Mount Airy last night.
A Philadelphia magazine columnist says that Nutter's budget numbers don't add up because of the city's looming pension problems.