Archive: March, 2012
This is the fourth installment of the "Philadelphian Horror Story" series, in which we tell you about the monsters lurking in the city's budget.
The School District of Philadelphia sucked the city's blood last year. And it could happen again.
Since 2001, the city and state have shared responsibility for running and funding the School District.
Cops and social media aren't always a good mix, but we've noticed that some cops have been using the Internet to reach out to residents and do their jobs better.
Take Southwest Detective Joseph Murray, who, as @TheFuzz9143, used to tweet about crime suspects and recent arrests. Last week, the Daily News reported that his followers, who say his tweets made them feel safe, have been fighting to get him back on Twitter (he hasn't tweeted since January, when he learned he needed to get permission from Police Commissioner Charles Ramsay to use his official title on social media sites). There's almost 200 signatures on a petition to get him tweeting again.
Over in Fishtown, 26th District Capt. Michael Cram also takes an electronic approach, though he'd rather get on a message board ("I don't even know how to tweet," he tells us). He's an active member of the neighborhood's online forums, answering questions, posting crime stats and encouraging people to contact him.
Last Thursday, when Mayor Nutter introduced his budget for the city, he mentioned some major financial challenges facing Philadelphia — including about $41 million in cuts to social services from the state.
Nutter said those cuts could be devastating for some of Philly's most vulnerable citizens. But he didn't propose moving around any money to cover the cost the difference.
On this week's It's Our Money podcast, Doron Taussig and Holly Otterbein discuss how a budget is a statement of priorities — and also how a mayor needs to be careful what he promises to pay for.
This is the third installment of the "Philadelphian Horror Story" series, in which we tell you about the monsters lurking in the city's budget.
The Nutter administration is trying to fix the city's broken property-tax system. But watch out: Though the current system appears to be on its death bed, it could spring back to life … like a brain-eating zombie!
Right now, the city unfairly and inaccurately values people's properties for tax purposes. Some homeowners pay fewer taxes than they should, while others pay more. Check out the difference between the "value" of these two homes according to the city, and how much they actually sold for recently: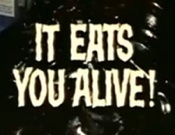 This is the second installment of the "Philadelphian Horror Story" series, in which we tell you about the monsters lurking in the city's budget.
Beware the Pension Fund … It Eats You Alive!
Of all the fiscal problems facing the city, it's the under-funded pension fund that threatens to eat the rest of the budget whole.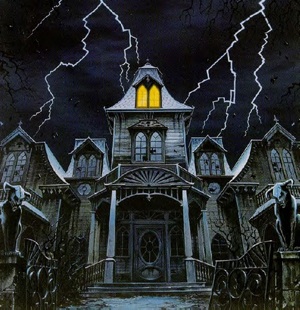 When Mayor Nutter introduced his budget he acknowledged several "major financial challenges" facing the city. We prefer to think of them as lurking monsters.
The city budget is like that old mansion at the top of the hill, for sale at an astonishingly low price. It's balanced, in theory. But there's terror within, threatening to cause more tax hikes or service cuts.
Over the course of the next few days, It's Our Money will introduce you to the beasts hiding in the budget. Before we meet the monsters, though, let's take a look at the big picture. Think of this as your tour of the mansion with the real estate agent, before the horror show begins.
We asked lots of folks how they felt about Mayor Nutter's budget address today. Zack Stalberg, president of government watchdog Committee of Seventy, talked about how the city's unions are changing their strategy toward Nutter.
The city's nonuniformed workers have been without a contract for almost three years. For District Council 33 members' reactions to Nutter's budget address, go here.