Archive: February, 2011
An editorial on DROP from the Philadelphia Daily News:
CITY COUNCIL released this week a report on the Deferred Retirement Option Plan that found that the city is losing less money with the program than an earlier Nutter administration report claimed. Great: Does this mean that another counter-study will be ordered up to dispute these findings?
The Council report, done by an auditing firm, found major problems with the calculations used by the Boston College researchers that the Nutter administration used when it found that DROP costs the city about $20 million a year. The Boston researchers acknowledged their error. The new report says that the program costs the city only about $10 million a year.
An IOM editorial in the Daily News:
IN ANY other year, the news that the city may be adding a class of police recruits sooner than anticipated would be cause for celebration.
But the idea that the Philadelphia Police Department is about to get approval from the city to hire a class of recruits - after the past two classes were canceled due to budget woes - is cause for some concern . . . at least on one front.

My newspaper's recent editorial aptly headlined "Wisconsin on the Susquehanna?" only got two of its two central points wrong.
The editorial argued that Gov. Corbett is going after unions by seeking to privatize the state liquor store system, and by pushing for a school voucher program.
But just because Gov. Corbett wants to get rid of the state liquor store system, it doesn't mean he's anti-union -- even though a privatized system would, as the editorial rightly points out, eliminate 2,200 union jobs. The state store system is uniformly ridiculed by citizens for its rigidity and lack of customer service. If it's a bad system, it should be eliminated -- unionized or not.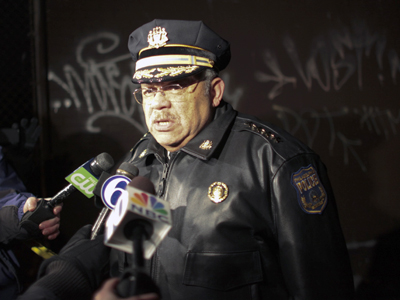 Yesterday, we wrote approvingly about Mayor Nutter's apparent plans to include funding for a new class of police recruits in his upcoming budget. We still like the idea, but it also got us thinking: If we're going to add a bunch of new officers, shouldn't we beef up accountability measures as well?
The need is pretty clear. More than a dozen police officers have been arrested in the past year. That doesn't even include the FBI investigation that the Inquirer reports is ongoing. The lengthy docket includes everyone from young beat cops who've committed petty crimes to veteran officers accused of extortion. To make matters worse, a recent Daily News story raised questions about the complaint process, including whether people could really complain anonymously.
If we're going to hire a bunch of new police officers, shouldn't we also make an investment in keeping an eye on the department? That's why it might make sense to s pend more money on the Police Advisory Commission, which is supposed to be the independent police watchdog within city government.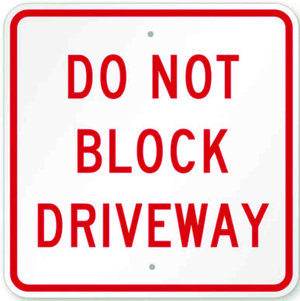 THE PROBLEM: Kim Chhour got a ticket for parking his 1999 Honda Civic in front of a driveway in South Philadelphia.
His very own driveway.
Chhour was out of town when it happened, so his brother paid the ticket for him, along with a late fee.
Yesterday, we posted an editorial predicting that the city's improved fiscal condition meant Mayor Nutter would finally have funds to spend on new investments in his upcoming budget. According to a story in today's Daily News, one of those investments will include a new class of recruits for the Police Department.
The budget crisis required the city to cancel two classes, so this is big news. If the move is included in the final budget, it might be another sign that the city is moving out of it's long fiscal nightmare. This confirmed by the quote in the article from Everett Gillison, Deputy Mayor for public safety.
The city's finances have settled into "a new normal," Gillison said - not a great situation, but not the end of the world, either.
Over on Slate.com, Tom Scocca has a solution to the budget crisis in Wisconsin. It's brilliant. He's figured out how to close the state's multibillion dollar budget gap without raising taxes, cutting services, or screwing workers.
"[Wisconsin Gov.] Walker could start by selling the Green Bay Packers. Decades after Akron and Pottsville and Kenosha dropped out of the football business, Green Bay is still, somehow, in possession of an NFL team. It makes no sense. An outdated system of socialized public ownership has enabled an obscure small city to occupy a place in pro sports that by all economic logic should go to a wealthy metropolis.
The average estimated value of an NFL team is already more than $1 billion, but the sale of the Packers should be worth far, far more than that. They are the league's reigning champion, with a stellar young quarterback. If the team were to be condemned and put on the open market, it would be the object of a bidding war, with would-be buyers unrestricted by location. The sales price might even clear the $1.8 billion estimated value of the Dallas Cowboys—eliminating more than half of Wisconsin's budget shortfall instantly.
An IOM editorial in the Daily News:
COULD WISCONSIN labor pains come to Pennsylvania?
Around the nation, people are watching the battle in Wisconsin between newly elected Republican Gov. Scott Walker and the unions that represent teachers, social workers and other public-sector employees.