Archive: December, 2009
Pittsburgh Mayor Luke Ravenstahl announced yesterday that he is dropping his proposal to tax college tuition. He says a number of non-profits and universities have agreed to kick in additional dollars in order to do away with the controversial idea.
Ravenstahl said the University of Pittsburgh, Carnegie Mellon University, and nonprofit health insurer Highmark Inc. had agreed to donate more to the city than previously, but would not cite a figure nor a number of years, and emphasized a planned push for state help.
An as-yet-undefined group called the New Pittsburgh Collaborative "will sit down in the early part of 2010 and come up with a strategy and a goal, if you will, on what it is we will ask Harrisburg for," Ravenstahl said at a news conference.
Philadelphians must be eyeing their suburban neighbors enviously, as Montgomery County just passed a budget that avoids raising taxes.
Meanwhile, Pittsburgh college students breathe a sigh of relief as that city's mayor agrees to drop a proposal to tax their tuitions.
Out of state, the San Jose Mercury News has a good analysis of how election-year politics may pose a problem for balancing California's $20 billion budget shortfall.
The city sent out a press release yesterday afternoon detailing its snow removal procedures; it said that weekend work cleared snow emergency routes, secondary streets, and most residential streets, and that other residential streets were dealt with yesterday (the release concedes that trucks couldn't get down some narrow streets). Mayor Nutter is quoted in the Inquirer this morning saying "our folks have done an incredible job under incredible circumstances,"and Streets Commissioner Clarena Tolson says the city's response has been "almost a miracle."
The Inquirer doesn't find much to contradict this, leading its article by saying things could have been "much, much worse" -- only mentioning, as far as troubles go, some of the hills in Manayunk.
Even the comments section in our post from yesterday soliciting feedback about the storm -- not always the place to go for a positive take on city government -- has a bunch of complimentary comments in it. (Says
dd27: "I have to say the city did an excellent job! During the storm of 96' it took me 3 days to get out!")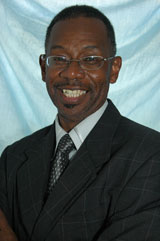 It's Our Money is asking various experts and advocates to share some suggestions for how the city should deal with the $31 million deficit it has projected for this fiscal year (and remember, because it's the middle of a fiscal year, the city can't raise taxes). This recommendation comes from activist and former City Council candidate Rev. Jesse Brown.

Philadelphia still has a budget gap of $31 million for the current budget year, and steps must be taken to balance the city's budget. The question is: Will more services need to be cut, or are there revenues to be found to fill the budget gap? My belief is that more can be done to find revenue. There are millions of dollars of uncollected taxes from professional organizations (such as law firms) which do business in Philadelphia, but which have principal offices located elsewhere. The City of Philadelphia has not shown enough desire to recover this money. We also have uncollected fees from outdoor advertising companies for billboards all over the city, and properties that are owned or controlled by the city that have not been put up for sale. These are just three examples of measures that could help reduce the budget deficit this fiscal year.

It should be noted that the credibility of the Nutter administration is an issue here. The "bean counters" for the administration either failed to predict a three percent drop in the wage tax (in the face of a deep recession) or else deliberately provided a "rosy" view of the fiscal situation to pass the budget. The public should not be duped into believing that no one could have seen this coming, and that we now need to accept the closing of swimming pools and libraries, and the elimination of other essential services.
Review city services on our sister site, City Howl.

The PPA has some high expectations. For instance, it wants you to foresee that the spot you're in will become a no parking zone while you're away, and snap some photos to have available in court. If not? Then pay up. City Howl user "pumana" had to.
I went to traffic court to contest an unfair ticket and towing charge since my car was removed from a legal parking spot a couple of months ago. The story? Simple, I left to work and when I returned at 4 pm, there was a storage box instead of my car and plenty of no-parking signs posted on meters (so many that there were some left on the floor). So I go to traffic court and the first thing that this judge asks me to provide is a picture proving that there were no notices by the time I left to work.... yes! I was supposed to be able to provide an image or proof that by the time I left to work at 8 am, there were no notices posted. I had plenty of pictures to share in which I included a picture of my parking permit, all the leftover board signs that were left at the entrance of my place, the spot where my car was parked, the damage made to my car by the towing truck (contested and lost that one too) and on. Nothing mattered, I did not have a picture or anything to prove that I was telling the truth, therefore, I had to pay a $41 ticket and $150 for towing services to the lovely PPA.
Did you fail to see the future, too? Let us know on City Howl.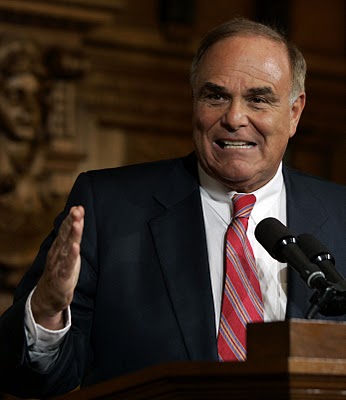 Today, the Daily News editorializes again about bringing structural reform to Harrisburg. The IOM editorial tackles what might be the biggest problem in the state capitol: the overwhelming influence of lobbyists on the legislative process.
Lobbyists don't just increase the power of special interests. They also diminish the voice of the general public, who don't have the money or expertise to influence the process. Lobbyists help balkanize public policy discussions by fighting for narrow interest groups instead of thinking about what's best for all Pennsylvanians.
The editorial notes that lobbyists spent more than $4.5 million lobbying the General Assembly during the budget crisis. According to Gov. Ed Rendell, the power of special interests was one of the reasons for the long delay. To that end, the Daily News offers some suggestions for beefing up the state's lobbying disclosure law.
Did you wait 45 minutes for a bus that was never coming, with nary a word about the cancellation on SEPTA's website?
Did the Streets Department get the thoroughfare near you plowed in a reasonable amount of time?
Did the school district make the right decision to shut down today?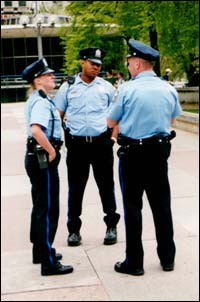 Yesterday, an arbitration panel announced a contract award for more than 6,700 police officers. You can read an overview of the decision in a post by Sandra Shea here, and responses from other unions here.
One aspect of the contract that caught our attention is a provision allowing the city to furlough officers for up to 30 days a year. Mayor Nutter called this a "key management tool."
A furlough is essentially a temporary layoff. Employees on furlough don't get paid, but keep their jobs when the furlough ends. The arbitration award says the city must give an employee a week's notice before imposing a furlough.