Archive: December, 2009
News is mostly quiet here, as the city slowly emerges from a holiday-induced food coma, but across the state, the Pittsburgh Post-Gazette asks whether privatizing city parking lots will cause rates to go up.
Across the Delaware, a New Jersey lawmaker is sponsoring a bill to improve reporting of tax exclusions.
A trade publication asks whether California will default on its debt next year.
Hello! It's Our Money is going to be taking a break from 12/24 through 12/28. We're not saying we won't come back if something crazy happens (example: Gov. Rendell appoints Santa to head up a special budget commission), but most likely you should look for us to return next week. Happy Holidays to all!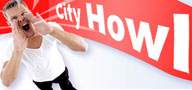 We mentioned yesterday that many people have praised the city's quick and effective response to the snow. Still, it's worth pointing out trouble spots and ways to improve (for the next Storm of the Decade). Howl user "CrazyIvan" points out something the Streets Dept. seems to have missed:
The intersection of Sedgwick and Creshiem in West Mt. Airy is at the bottom of 2 hills. I have watched, since Saturday morning, 35-40 cars get either stuck in the intersection or, after realizing they weren't making it up the hills, slide back down...only to get stuck in the intersection. Why aren't hills prioritized (after attending to the Snow Routes, of course)? When there are 3 or 4 cars stranded, all gunning their engines in the same intersection, trying to get out, it's a dangerous situation. We've seen 2 plow trucks since Saturday- one didn't have its plow down, and the other went by so fast that it did virtually nothing. After I watched a police van get stuck yesterday, I thought the intersection would finally get plowed. I'm still waiting...
Other trouble spots? Go to Howl.
As Anthony mentioned in Morning Money, Mayor Nutter and state lawmakers disagree over how to distribute local revenues from table games. Nutter wants the money to go straight into the city's general fund, and state lawmakers want the state Department of Community and Economic Development (DCED) to administer it.
The lawmakers are arguing that they want to make sure the revenues go directly to the impacted neighborhoods. And that makes sense! But there are valid concerns on the other side of the ledger, too. The Daily News weighs in today with an editorial arguing that the city should have at least some control over the money in question:
The city administers the services that can help mitigate the effects of casinos, like police and trash pickup. The DCED, while in the business of issuing grants, would be doing it on a case- by-case basis, with no overall strategy - and with no input from citizens. Plus, the influence that state lawmakers have over those grants is undeniable.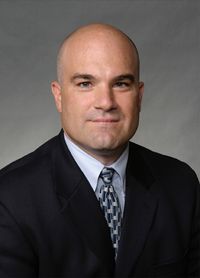 According to leaked grand jury transcripts, the Majority Leader of the Pennsylvania State House may be implicated in the ongoing probe into legislative corruption. A cooperating witness told prosecutors that State Rep. Todd Eachus used public money to fund work on political campaigns.
John Paul Jones, a $62,000-a-year legislative research specialist until December 2007, told the grand jury that Eachus (D., Luzerne) brought him onto the state payroll after the November 2006 election, which returned Democrats to the majority in the House, with a cover story about his legislative work.
"That was sort of like the code of, here's what I do, but really I was solely there as a political guy," Jones said.
Gov. Rendell threatens to close the Pennsylvania Museum and state parks if the General Assembly doesn't get him a table games bill soon.

Speaking of gaming revenues, Mayor Nutter and state lawmakers are fighting over how the portion of state casino dedicated to local causes is supposed to be spent. Pennsylvania ranks at the top of spending on judicial races.

Meanwhile, over in Jersey, Gov. Corzine is announcing spending cuts to this year's budget, and Gov.-elect Chris Christie is talking about cutting the state's budget by up to 25 percent in the face of an expected $8 billion deficit. Ugly.

Bethlehem doesn't seem to have those problems — it passed a budget with no tax hikes yesterday.

It looks like top AIG executives won't fulfill their promise to return $45 million in bonuses by the end of the year — so far, according to The Washington Post, employees have only given back $19 million.
Review city services on our sister site, City Howl.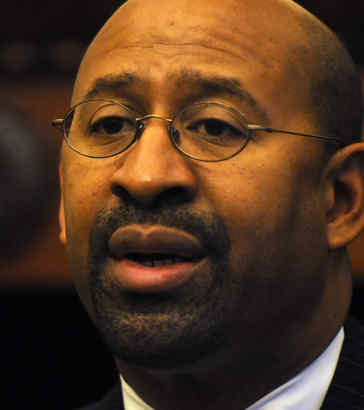 Expanding on points Sandra Shea made here on Friday, the Daily News today dubs the police arbitration award a "supremely big deal," particularly in regard to pensions and health benefits:
The system is clearly broken. This new award doesn't fix it, but it goes a long way to helping the city grapple with what is definitely a crisis.
[snip]
We were remiss yesterday not to link to this statewide audit of government compliance with right-to-know laws, which the Daily News participated in. Bottom line: Things look a lot better since Pennsylvania's new law took effect last January, but they're still not perfect. Locally, reporters found the PHA and the District Attorney to be less than superb at responding to requests. In fact, the D.A. never did.
Meanwhile, over at Governing, an article by William Eggers and Tiffany Dovey makes some suggestions for ways to make open government efforts stronger. These are a bit more specific than right-to-know laws, but we thought we'd throw the first one out there as food for thought: An effort to make government operations more transparent should ideally tie into the mission of the agency in question. So, for instance:
The Alabama Department of Homeland Security, for example, developed Virtual Alabama, an online platform that uses Google Earth to merge government-owned data from across the state. When disaster strikes, first responders are able to quickly access information on everything from flood zones to the location of water, power and gas lines. This information enables first responders to better execute their mission by developing more effective disaster response strategies. More than 1,450 agencies across the state now make use of the platform.