Archive: November, 2011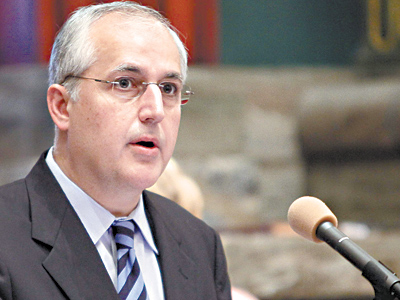 The AP reports that a Republican proposal to change the way Pennsylvania awards its electoral votes will be tabled, at least for a while. Sen. Dominic Pileggi had proposed splitting the state's electoral votes by district, rather than the current winner-take-all system.
Back in September, we argued against the idea. We think the country should seriously consider moving away from the electoral college, to a national popular vote. But as long as the electoral vote remains, it makes no sense for Pennsylvania to switch to a system that a) could lead to a Republican candidate losing the state's popular vote but winning the majority of its electoral votes (it would at least be more reasonable to divide the state's votes up proportionally to percentage of the popular vote -- this would make redistricitng matter less), and b) greatly reducing Pennsylvania's clout on the national political scene (we would no longer be a swing-state prize; we'd be a foregone conclusion). This latter point is twice as important if you're in Philadelphia.
Follow us on Twitter and review city services on our sister site, City Howl.
A DN editorial tackles the plight of small businesses trying to get things done in Philadelphia:
It's hardly news that Philadelphia holds business, and small business in particular, in the same regard most of us hold bedbugs. When the city was a thriving center for manufacturing, the term "business-privilege tax" might have had less of a contemptible ring to it, but 100 years later, the term speaks volumes about how cruel the city's policies can be for anyone daft enough to launch their dreams here.
One of the most onerous aspects of that business tax - the one that requires new businesses to pay two years of their taxes up front - should win an award in a "Bad government" contest.
So says Brian Howard (channeling Next American City's Diana Lind) in a provocative column over at Philly Mag:
The crux of her argument: The entirety of I-95 in Pennsylvania (51 miles, 3 of which are between the Ben Franklin and Walt Whitman bridges) is "in phases of structural obsolescence." If it's all eventually going to be redesigned and rebuilt anyway (like the Girard Avenue interchange is now), why not really redesign it?
[snip]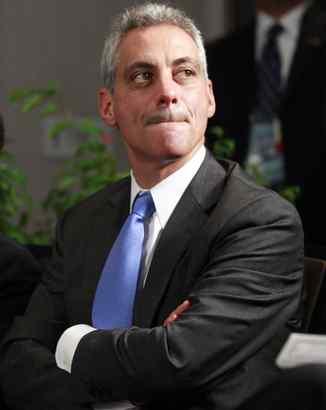 Remember when the Inquirer reported on Philadelphia city workers who fell behind on taxes? Apparently working for the city while owing it money is not exclusively a local problem. The Chicago Sun-Times reports on a Chicago initiative to get government workers to settle parking and water bill debts. Five weeks ago, mayor Rahm Emanuel threatened to suspend or fire workers who didn't pay up or enter payment plans. Since then, the city has collected $1.1 million, and reduced the percentage of city workers who owe money from 7.1 percent to 2.3 percent.
Beyond the threats, the Emaunel administration is making a concerted effort to contact all of the employees in question, with "involuntary payroll deductions" as a last resort.
In Philly, when word hit about city workers who were delinqunent on taxes, the Controller promised to dock those workers' pay. And it did, in 2009. But then it didn't do the same for workers who became delinquent in 2010 and 2011. The crackdown was scheduled to resume this fall.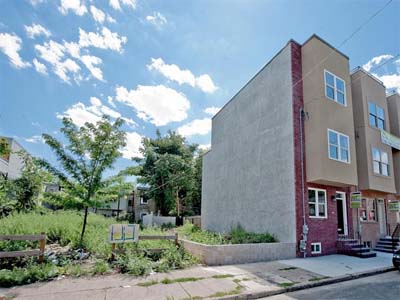 When it comes time for the city to decide where to spend its money, keeping things clean and pretty often sounds nice, but takes a back seat to more serious issues like public safety. Apparently, though, that's not a good way to think about things. Plan Philly reports:
The Pennsylvania Horticultural Society program that cleans and greens vacant land results in significant reductions in gun assaults across most of Philadelphia and fewer instances of vandalism in one section of the city, according to findings of a University of Pennsylvania study released online in the American Journal of Epidemiology this week.
Greening vacant land was also associated with residents reporting less stress and engaging in more exercise.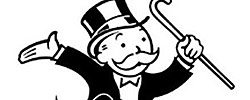 On Friday, Holly broke down the details of the proposed renovation of Dilworth Plaza. On this week's It's Our Money podcast, Holly and Doron assume the roles of an "Occupy Philly protester" and "well-connected supporter of the Dilworth Renovation" to debate the merits of the project.
Follow us on Twitter and review city services on our sister site, City Howl.
THOMAS FITZSIMONS High, in North Philadelphia, is scheduled to close. If it does, many of its students will be sent to Strawberry Mansion High School, just a few blocks away.
Kamoni Trippett, a ninth-grader at the all-boys FitzSimons, has a prediction about how that will turn out:
"There's going to be a lot of fights."
Regardless of what you think of Occupy Philly, the protesters have a point about the Dilworth Plaza project.
It's a $50-million, large-scale renovation funded almost entirely by taxpayers — and that means we should pay close attention to it. It also means we shouldn't rush to praise (or condemn) it. So we followed the money and talked to Paul Levy, the president of the Center City District, who dreamt up the project. Here's what we found:
First, the main features:
Cafe for more than 100 people
185 x 60 fountain
Public art installation
Large lawn, where movies and concerts will be hosted
Walkway from 15th to Market Street
New elevators, trees and increased handicap accessibility