Archive: November, 2011
The term "business-privilege tax" is just asking to be hated.
It's bad enough that the tax itself has a reputation for scaring off small businesses. But must its name suggest that doing business here is a "privilege," rather than a service?
The city, it seems, is finally catching on to how bad the name is. On behalf of the Nutter administration, Councilwoman Marian Tasco has introduced a bill that would re-brand the business-privilege tax. It would change its name to the "business income and receipts tax," and also change the term "business-privilege license" to the "commercial activity license."

The argument for the Cost of Living Adjustment (COLA) policy that will result in Pennsylvania elected officials getting an automatic three percent raise this week, lifting their base pay to $82,026, is that the state needs to give its elected officials periodic raises because of inflation, and if we make those raises automatic, officials won't spend their time making their case to taxpayers every few years, or trying to slip through big raises covertly. (Nevermind that they tried to do so in 2005 anyway.)
The argument against it lies in these numbers, courtesy of the Patriot-News:
Since the passage of the law granting automatic raises, the base pay for lawmakers has risen 74.5 percent; it was $47,000 in 1995.
A quick follow-up thought to the post below: When we say the School District should be willing to alter plans based on community feedback in order for the community engagement to be worthwhile, that doesn't mean it must back away from a closure if parents oppose it -- because, of course some parents are going to oppose every closure. Rather, the District should be willing to back away from a proposed closure if it hears a persuasive objection. And, maybe more to the point, it should make strategic adjustments to the way closures are orchestrated based on community feedback, by, for instance, having a safety plan in place to deal with potential violence between rival neighborhood groups.
Follow us on Twitter and review city services on our sister site, City Howl.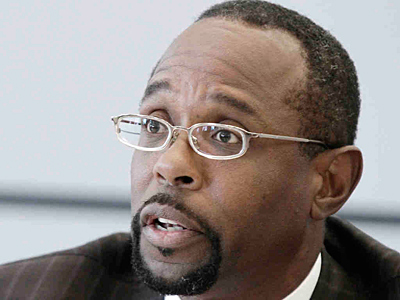 An IOM editorial considers:
In the past decade, the Philadelphia School District has lost about 25 percent of its enrollment - a number matched by Detroit's loss of population over the same period. In some ways, the district's challenge in "right sizing" is more complicated than Detroit's. For one thing, the loss of 50,000 students - most of whom have enrolled in charter schools - is scattered throughout the city.
Which schools have been hit with the biggest enrollment declines, and the physical state of often-ancient school buildings are just some of the factors the district has had to balance in developing its facilities master plan, announced earlier this month. That plan immediately targets nine schools for closing - a move that will eliminate only 1,400 of the 70,000 or so empty seats, but should provide a good test case for how the district will move on the rest.
This is the kind of thing you expect to see in a muckraking article about the city, rather than a press release from the city, but it just popped up in our inbox, from City Hall:
Currently, the City of Philadelphia has 33,000 pensioners and beneficiaries receiving pension benefits. Of that, approximately 2,500 owe $12.9 million to the City in delinquent taxes.
We already knew that the city had a problem with city employees who owe back taxes. Turns out some former employees have fallen out of tax compliance, too, and they owe a big chunk of change.
PIPER BRETT'S neighborhood is a little rough around the edges, and she can deal with that. Brett, an artist who used to rent in Fishtown and Northern Liberties, bought a rowhouse a few years ago in the Hartranft section of North Philly. That way, she could have it all: lots of space for an in-house studio at a good price.
Though some of her neighbors - a shuttered Catholic school and a fenced-up vacant lot - may seem foreboding, they're not. If there's ever a problem with the school across the street, she knows how to reach the owners. She's also been working on getting the vacant lot cleaned.
But one day this past spring, Brett found a big problem in her back yard. It looked as if it was coming from the rental property next door.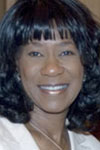 A state representative has proposed a bill that would bring a little sunshine to the state's Redevelopment Assistance Capital Program (RACP). Put another way: The very type of person who stands to benefit from keeping RACP behind closed doors is seeking to make it more transparent. OMG.
RACP grants have long been criticized as nothing more than "walking-around money" for legislators to dole out to their friends and campaign donors. Remember the Arlen Specter Library and the John P. Murtha Center for Public Policy? RACP funds. And the $3 million grant that the Corbett administration approved for Jerry Sandusky's charity? Again, RACP.
State Rep. Rosita Youngblood (D-Phila.) introduced a bill last week that would reform the RACP process in three main ways:
Over at Newsworks, Dave Davies reports that Philadelphia Media Network will be getting a $2.9 million loan from the city of Philadelphia to help with its upcoming move to 8th and Market. Writes Davies:
The city's Deputy Mayor for Economic Development Alan Greenberger returned my call and explained that the city was happy to loan Philadelphia Media Holdings $2 million to help fit out the papers' new working space and another $900,000 to cover a deposit the landlord required for the new lease (there will also be some help in a state grant).
While you can have a debate about whether states and cities should be financing private companies, it's a pretty common practice to help when a large employer is deciding to relocate.