Archive: November, 2010
Something we'd been wondering after reading Sunday's Inquirer story about the city dropping charges against 19,400 fugitives: We understand why Philadelphia wouldn't want to actively pursue these old cases. That would take time and resources away from chasing down people who law enforcement knows are committing crimes now. But does that necessarily mean that charges against them need to be dropped? Let's say you pick someone up for something today, and he still has his outstanding charge from 1976 -- now you can prosecute that. Does just keeping the charges on file actually cost anything -- does it actually clog the justice system, as Chief Justice Ronald Castille told the Inquirer?
Elmer Smith caught up with District Attorney Seth Williams and asked this very question:
How, I asked him, does not going after people that police weren't going after anyway help unclog the system?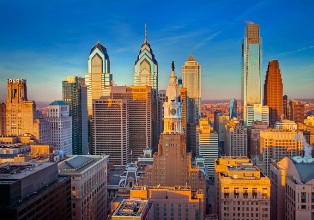 We hear it all the time (in fact, we heard it in the comments here last week when we wrote about what a Republican Harrisburg will mean for Philadelphia): Philly uses up more than its fair share of state dollars. But is it true?
In today's edition of the It's Our Money podcast, Ben and I try to get to the bottom of this issue. How much does Philly contribute to state government? And how much do we cost? Click here to listen.

Scott Detrow reports for Newsworks on the Pennsylvania House's return to session. The most important item legislators will be dealing with is a pension reform bill:
The pension bill increases the retirement age and lowers benefits for future state and public school workers, but keeps a defined-benefit system in place, instead of switching over to a 401(k)like defined contribution system.
The bill passed the House this summer, but Detrow lays out a couple of reasons things may be different this time.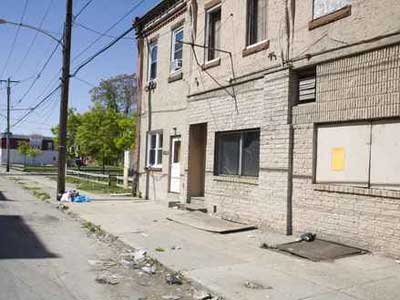 It comes up in Help Desk regularly: The blighted property that's causing problems for neighbors. Today the DN weighs in on a new report about abandoned parcels:
A funny thing happened on the way to the city's oblivion.
After decades of businesses' and residents' leaving the city, the city's decline seems to be in turnaround. A recent Pew report found that the flow of newcomers is rising far faster than the rate of out-goers, and, earlier this year, the Census Bureau estimated that the city's 2009 population was higher than the previous year's, and anticipates that the 2010 census will show a 30,000 gain from 2000's.
Yesterday, outgoing Speaker of the Pa. House Keith McCall reversed his decision about holding a lame duck session before the end of the year. Lawmakers will gather at 1pm on Monday to vote on a number of bills.
Bowing to pressure from rank-and-file Democrats, House Speaker Keith McCall reversed course and scheduled a voting session Monday to consider a slate of bills, including one that attempts to defuse the state's so-called pension bomb.
"We anticipate debate on multiple pieces of legislation sent to us by the Senate in an effort to get many of those bills passed and sent on to the governor to be signed into law," said McCall (D., Carbon).

Another IOM editorial in the DN says that regardless of what happens with the larger BPT overhaul, the city should do away with the so-called (and wrongly dubbed) "blogger tax":
We've said it before and we'll say it again: There is no "blogger tax" in Philadelphia. People don't have to pay to share views in reverse-chronological order on the Internet.
That said, the phrase "blogger tax" has become shorthand for a real flaw in the city's tax schema: citizens must buy a business license ($50 a year, $300 lifetime) and pay taxes for any nonwage income, no matter how minuscule.
An IOM editorial:
We really want to applaud the 68 "renegade" state lawmakers who staged a sit-in to protest the cancellation of all the remaining voting days for the year, a move made by House leader Keith McCall on Friday.
We want to, but we can't.

The DN editorial page on reports that the Governor put a little less of a priority on reining back government benefits when he was an Attorney General and his travel accomodations were at issue:
New Jersey Gov. Chris Christie has been on a fast track to sainthood for his tough, take-no-prisoners stance on the New Jersey budget.
He has not only been unafraid to call for tough budget cuts, but is rarely shy about expressing his opinion. For that, he and swooning Republicans have started to whisper the "P" word in connection with Christie's political future.