Archive: October, 2010
Is Philadelphia the next Greece? That's the explosive charge made by Chris Freind, a conservative blogger over at Philadelphia Magazine. According to him, we're just a few short years away from a complete meltdown of the city's pension fund. Freind says the shortfall will lead to riots in the streets when there is no bailout to provide benefits for retired workers.
Pennsylvania, facing a deficit of over $5 billion, is out of the bailout business. And forget the U.S. government, with its $14 trillion debt; under soon-to-be Republican control, it too will be taking a pass.
Hence the riots that inevitably will sweep through the city.
How did your last interaction with city government go? Visit us at www.thecityhowl.com, e-mail howl@phillynews.com or call 215-854-5855.
THE PROBLEM: Last month, Louis Jargow was stabbed as he was walking home from work.
He doesn't completely remember what happened, but he thinks someone came up from behind, stabbed him in the side and took the iPhone he was carrying - leaving him bleeding face-down on the ground somewhere near his West Philly apartment.
WORDS DERIVING from the Latin root "arbitrari" aren't always good for us: Arbitrage. Arbitrary.
And now add "Arbitration."
On Friday, an arbitration panel awarded city firefighters a four-year contract award that will give them 3 percent annual raises for the next three years with no changes in health care, no furloughs, and some changes to the pension plan for new hires. The contract could cost the city an additional $146 million over the next five years, including nearly $80 million in health-care costs.
It's not quite the Tennessee fire company that watched a house burn down because the owner hadn't opted-in to coverage by paying a $75 fee, but Pennsylvania is this week dealing with its own question about the appropriate extent of government regulation when it comes to fire prevention:
A House bill suspending a statewide mandate to install sprinklers in new homes was passed by the Senate Thursday.
Introduced by state Rep. Scott Boyd (R – Lancaster), H.B. 1196 would suspend the mandate to install fire sprinklers in homes through 2011, instead only requiring builders to offer installation and inform the buyer.
Employees of the Philadelphia Fire Department got a contract award from an arbitration panel on Friday. Mayor Nutter has announced that he'll appeal the decision. We're still processing the details, but there was one part of Nutter's statement on why he's appealing the award that jumped out at us:
Unlike the contract for members of the Fraternal Order of Police, this award does not give the city the right to furlough, which can be used to help fund the added cost of a contract.
The city did get the right to furlough police (which basically means it can require them to take days of unpaid vacation). But the city hasn't actually furloughed anyone in the police department yet. So why is the administration making furloughs such a priority in the firefighter contract?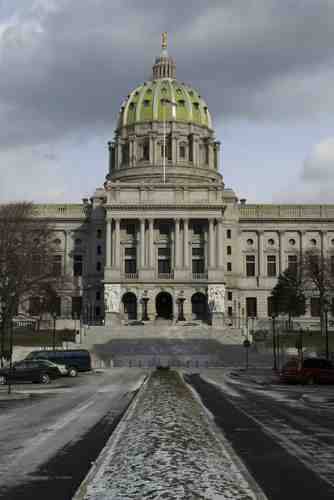 Just last week, we were discussing how hard our legislators in Harrisburg are (or aren't) working:
Imagine telling your employer that from July to the end of the year, you're going to show up at the office only about 12 days, but that you expect your full pay and benefits to remain unchanged.
How long would it take for your boss to stop laughing?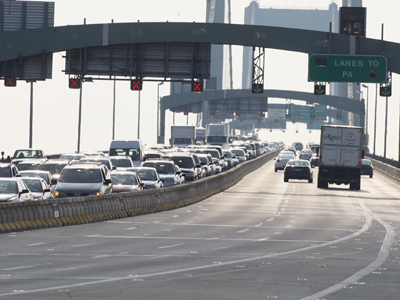 The DN feels quite strongly that the government needs to be spending more money in one particular area:
When it comes to repairing infrastructure, we can pay now or we can pay later.
But if we put it off, the eventual bill will be much higher, not only in lost dollars but in lost opportunities and a weaker economy overall.
The Daily News knocks the legislature for still not enacting a severance tax after "promising" to do so:
Nine million dollars: That's how much Range Resources made as profit in a single quarter this year from its gas drilling in Pennsylvania.
Range Resources was one of the companies in the room during a cozy session with Gov. Rendell and members of the Legislature as they tried to agree on an extraction tax palatable to the gas industry. (Funny, we don't remember being invited to such a session last time Harrisburg discussed raising the sales tax.)