Archive: January, 2012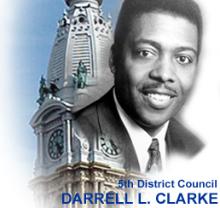 Soon, the city might sell off some public property — like the garage under Love Park — to deal with these tough fiscal times.
Mayor Nutter has created a task force to look at the possibility of selling public assets, among other things. And new Council President Darrell Clarke supports asset sales too, in order to pay off the city's debt and avoid more tax hikes.
We talked to Clarke for this week's podcast to find out what the city might sell and how much money the city could make from a transaction. And we asked him if the potential sales could be used to shore up the pension fund. To find out what he said, listen to this week's It's Our Money podcast.
Jason McElroy can't get through to the city's Revenue Department. He needs help paying his taxes, but every time he dials the number, it's busy. He's tried and failed to get through so many times, he's becoming incredulous.
"I don't believe it's an actual number," he said.
He's not crazy. It's Our Money conducted an admittedly unscientific study and called the department's number 10 times, from 9:30 a.m. to 4 p.m. on a recent weekday. It was busy every time. Then we periodically dialed the line throughout the past week. It was busy all but once.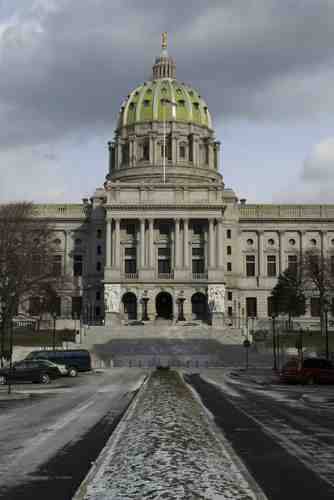 We've made the case (more than once, we're pretty sure) for robust public engagement in city government, particularly around the city budget. We think that getting the public's input before specific decisions, and not just in elections, makes democracy more democratic, helps make better policy, and, over time, builds a more informed electorate.
Now, friend-of-IOM Harris Sokoloff suggests a similar need for engagement at the state level:
Let me suggest a new play for their playbook or perhaps a whole new game they can play between now and the time the governor proposes a budget for the next fiscal year: Engage the public in conversations that will accomplish two things: Inform them of the options and costs and benefits facing the commonwealth. Inform the Legislature and the governor of what the public is likely to support or not support.
Last week, we asked the six new Council members what they think about property-tax reassessments and business tax cuts, among other questions regarding your taxpayer dollars.
We asked whether they'd support public hearings on Council's budget, since Council is the only part of city government that doesn't have to explain its spending. Only one of the Council members — Bobby Henon — unequivocally said he'd back a hearing. The other responses ranged from "worth considering" to "not sure" to "no."
Afterward, someone pointed out to us that a few of their answers were quite different now than during the campaign.
A DN editorial says that Gov. Corbett's food stamp asset test idea is -- to put it politely -- stupid:
GOV CORBETT'S plan to reinstitute an assets limit for qualifying for food stamps - $2,000 for those under 60 and $3,250 for those who are older - is sheer economic idiocy that will hurt not only those who are struggling to put food on the table, but the rest of the commonwealth.
But before we explain, let us pause to marvel at the persistence of the pernicious myth of the "food stamp," nee "welfare queen." It remains alive and well on the Internet despite hard data to back up the notion that people are getting rich off what we now call the Supplemental Nutrition Assistance Program (SNAP). The only detail that has changed: the welfare Cadillac is now a BMW.
An IOM editorial in the Daily News:
WHAT IS IT about transportation legislation that it seems to hit so many roadblocks? Congress is staring down a March 31 deadline for a huge transportation-funding bill that will help address some of the nation's crumbling bridges and roads, and it promises to be a bumpy ride.
Meanwhile, our own Harrisburg lawmakers are following their own strange and circuitous route to addressing this critical public-safety issue.
A few weeks ago, some friends of Help Desk pointed out that the Benjamin Franklin Parkway, that beautiful boulevard that's supposed to be Philly's version of Paris' Champs-Elysees, has a little side gig. It moonlights as a municipal parking lot.
Sure, it has sculptures, LOVE Park and the Swann Fountain, which often spouts colorful water. But when we ventured to the Parkway near 16th Street, all we could focus on were the two rows of city cars, stretching out as far as the eye could see, parked in the middle of the street.
Yeah, we'll say it: It looked like South Broad Street.