Archive: January, 2012
Last week, a report found that the city's workforce development initiatives are costly for taxpayers and performing worse than nearby counties — not good news anywhere, much less in a town with 10.5 percent unemployment.
If you haven't seen the stats already: According to Pew's Philadelphia Research Initiative, nearly a half-billion bucks has been thrown at the city's workforce development programs, which serve people on welfare as well as those looking for work who aren't on welfare. Of those receiving services who aren't on welfare, only 59 percent found jobs, compared to 72 percent in other parts of Pennsylvania. Of those on welfare, 2 5 percent got jobs, compared to 31 percent elsewhere in the state. And only 12 percent of employers are signed up to use the programs. An average of 25 percent are registered in the rest of the state.
This made us wonder: Is the government tracking this data? Is it making sure that taxpayer dollars are spent wisely to deal with the serious problem of unemployment? Or was it just throwing money into workforce development programs until Pew came along?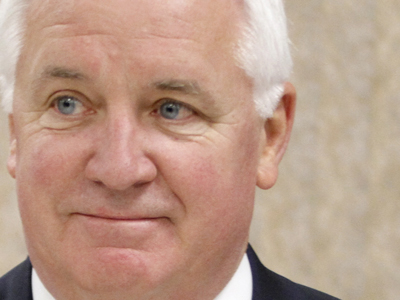 An IOM editorial in the Daily News:
WE UNDERSTAND the Corbett administration is embarrassed by the revelation that a former top aide at the Department of Public Welfare holds views on gender equality that would make Don Draper blush.
But that's no excuse for the contempt the administration is showing for Pennsylvanians by refusing to release the resumés of other top aides in the department.
A DN editorial reveals that the city's workforce development program pays a lot of money for each person it successfully trains and places in a job:
HALF A BILLION dollars over four years. That's the astonishing amount a new report from Pew's Philadelphia Research Initiative says has been spent on workforce development in the city.
And if you don't quite know what "workforce development" means, you're in good company. Neither do most of the businesses in the city that might take advantage of publicly funded programs that train residents for jobs ... to say nothing of laid-off or unemployed workers who might access the services.
Clout highlights a report PICA has just released on the Fire Department, taking measure of its efficiency, highlighting problems and recommending solutions. The bottom line on current performance:
The Philadelphia Fire Department does a reasonably good job of serving Philadelphia residents, visitors and businesses. The department's performance in responding to fire emergencies falls only slightly short of the standard established by the National Fire Protection Association (NFPA). The department's performance regarding response to medical emergencies is less good, however. In particular, the response of the first unit (typically fire engines) to medical incidents falls far short of NFPA recommendations.
The NFPA says first responders should arrive within 5 minutes 90 percent of the time; in Philly they do that 45 percent of the time.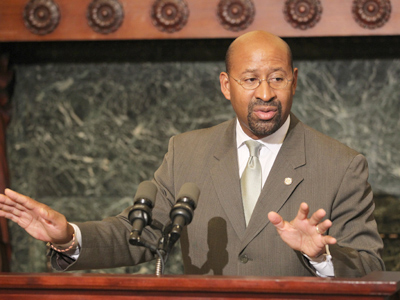 This is an opinion of the Daily News People's Editorial Board, a group of 10 citizens who gather to debate hot topics in the city. To hear more: philly.com/peb.
WE THE PEOPLE deserve more of a voice about where our money goes.
Over the next few months, our elected leaders will make decisions about the city budget - which means they'll make decisions about city priorities. They'll decide whether we should raise taxes or cut them, invest more in police or spend less on libraries. We want a say in those priorities.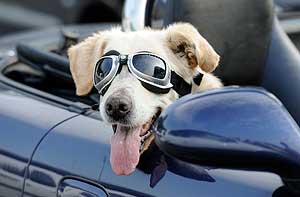 JENNIFER Harrison has two neighbors who just won't shut up.
Their names are Ginger and Rip, and you can forget about reasoning with them.
Ginger, a Shih Tzu, lives next door and has "extreme anxiety," Harrison said. As soon as she's left alone, she'll start yapping, sometimes for hours on end.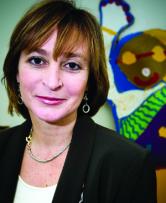 The Pennsylvania Budget and Policy Center, a progressive-leaning government watchdog, is taking on Wall Street (without tents, we believe).
According to a report released by the group today, the city and school district have lost $331 million from interest rate swaps with big banks like Morgan Stanley and Goldman Sachs — and could lose $244 million more in future years.
Interest rate swaps are complex, risky financial agreements that dozens of local governments and school districts throughout the state entered into before the economic meltdown.