Last week, Council grilled school officials about their plans to balance the budget and wholly restructure the district.
But reporters Doron Taussig and Holly Otterbein still have three gigantic questions that they want to hear answered before the district moves forward, which they explore in this week's podcast.
Why do the schools need the extra money to come from property taxes? How will the district's restructuring plan save money? And what is Harrisburg's role in this?
Workforce development: It doesn't sound sexy.
So maybe that's why Gov. Corbett's cuts to Philadelphia's workforce development system have went unnoticed by many. Critics of the Corbett administration say they'll have a huge impact even though few are watching.
Read about it in our Daily News article below. And check out the WHYY reports on the policy changes to state-funded jobs programs, as well as the impact of cuts. We partnered with the station for these two stories.

Will the city soon reap millions in voluntary payments from nonprofits?
Currently, many nonprofits are exempt from paying property taxes. But they used to chip in anyway. In 1995, the city took in more than $9 million annually from voluntary "payments in lieu of taxes," or PILOTs. But then a 1997 state law made it more difficult for the city to negotiate PILOTs, and in 2011, the city received only $383,700 from the agreements.
A state Supreme Court ruling just came down that changes all that, though, and legal experts say that PILOTs are going to make a comeback. In today's podcast, WHYY producer Elisabeth Perez-Luna and I discuss the major change.
It's Our Money
Today, the City Council budget hearing for the school district starts at 10 a.m. Given what's at stake and the complexity of the changes the district is proposing, by our reckoning, the hearing should end ... sometime next month.
The district recently announced a massive restructuring plan that will close schools, create "achievement networks," push more students into charters, and rely on major concessions from the unions to get $156 million in savings, while coping with a deficit of more than $200 million for next year. Any one of these is worth at least a day of questioning. But the main "ask" of the Council during the hearings is $94 million more from the city.
Members of Council should have a long list of questions about the district's plans, and why they are more likely to succeed than plans in the past. Here are some of the key questions that should be addressed: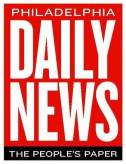 Today, the Daily News Editorial Board opines about taxpayers paying for a private business' utilities for several years, as "It's Our Money" reported Thursday.
Their take? That perhaps the City Controller should have caught this "outrage." The board also slams the office for doing an audit for fiscal year 2008-09; the office says it's hustling to complete a backlog of audits and will be up-to-date soon.
Read it yourself (and FYI, the editorial on Water Works begins halfway down the page).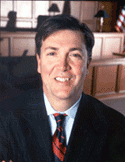 Are PILOTs making a comeback?
Nicholas Cafardi, a charity-law expert at Duquesne University's Law School, sure thinks so. He says that thanks to a new state Supreme Court ruling, "PILOTs are back."
PILOTs, for any non-wonks who are reading, are voluntary "payments in lieu of taxes" made by nonprofits to cities like Philadelphia. Long, long ago, in the nineties, local nonprofits contributed millions in PILOTs to the city. They likely did this to prevent the city from challenging their tax-exempt status.
Last month, we reported that Philadelphia pays the utility bills for some lucky non-profits. Now, as it turns out, the city has picked up the tab for one business too. You can listen to our WHYY story about this, or read about it in our Daily News article below:
When "It's Our Money" started asking questions in March, officials insisted that the city doesn't pay utility bills for Water Works Restaurant & Lounge, a private business owned by the politically-connected Michael Karloutsos.
The high-end eatery leases space in a historic city-owned building near the Philadelphia Museum of Art. It has crystal chandeliers, $39 dinner entrées, and an outdoor deck with a stunning view of the Schuylkill River.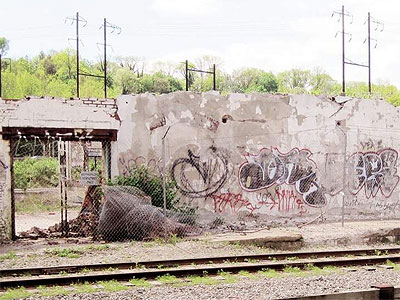 Behind the charming boutiques of Main Street in Manayunk sits a crude shell of a building. The property, which runs along the Manayunk Canal on a strip of land called Venice Island, is what's left of a 19th-century textile mill. It's basically four jagged, graffiti-covered walls with no roof and nothing inside — as if someone had started demolishing from the top and worked down, but never finished.
"It's pretty gruesome," says Mike Yanofsky, who works on Main Street and was taking an afternoon stroll along the canal's boardwalk when we caught up with him.
He noted the nearby construction of a new Venice Island recreation-and-performing-arts center and wondered, shouldn't something be done about this eyesore?