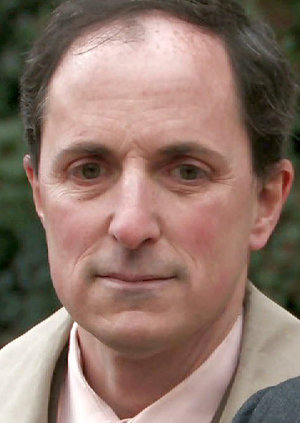 Is Harrisburg going to kill Mayor Nutter's property-tax plan?

Today, Council is yet again debating Nutter's plan to reform the broken property-tax system and raise an additional $94 million for the school district in the process. But Nutter needs Harrisburg to pass several bills before he can push through his proposal. A crucial one would let the city adjust its millage rate, which is used to calculate property-tax bills.
At a hearing this morning, Council members Bill Greenlee and Mark Squilla asked the administration what the back-up plan is if Harrisburg balks.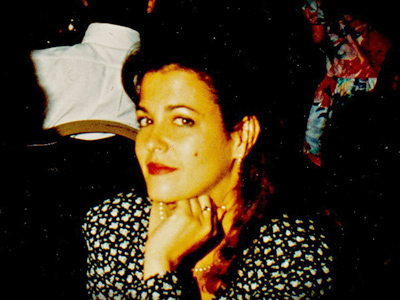 LAST YEAR, Rachel Shapiro had a dispute with a contractor and took her case to Common Pleas Court. She lost.
She appealed the decision to Superior Court, and then … nothing happened. The case hasn't moved forward, and it's been 15 months.
What's causing the holdup? Common Pleas Judge James Murray Lynn.

This week, the People's Board takes on the question of vacant land in the city, and what could or should be done about it. And on this week's It's Our Money podcast, People's Board member Kiki Bolender (speaking for herself!) talks to us about some of the proposals being considered by the city.
This should be fun.
Tonight at about 7:45 p.m., the Center City Residents' Association is hosting a panel discussion on the city's proposed property-tax overhaul. I'll be the panel, along with Chris Satullo, WHYY's VP for news and civic engagement; Brett Mandel, a taxpayer advocate and former City Controller candidate; and Lewis Rosman, Mayor Nutter's legislative affairs director.
It will take place at the Academy of Vocal Arts, located at 1920 Spruce Street. The event is open to the public, so feel free to come and heckle us ask smart questions.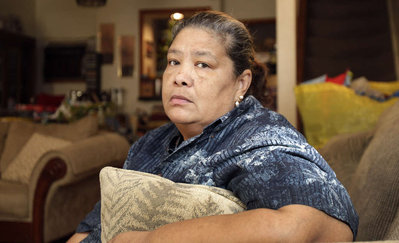 Despite what Joseph Heller's famous protagonist Capt. John Yossarian thinks, you can escape a Catch-22. Just ask Philadelphia resident Evelyn Piner.
In February, "It's Our Money" reported on legal advocates arguing that Philadelphia's court system, the First Judicial District, is unjustly saddling people with large debts they don't actually owe. The problem, critics say, is that many of the court's records are deeply flawed.
We spoke with several debtors, including Piner. She was stuck in a Catch-22. Last year, the First Judicial District sent her a letter saying she owed $900 in forfeited bail for skipping a hearing in early 1990. But that didn't make sense, she said, because she was in prison at the time. Plus, a 1993 letter from her former probation officer stated that she was "not in any type of violation or bad standing."
When it comes to large vacant buildings, developer Tony Rufo knows how to spot potential.

More than a year ago, Rufo transformed the shuttered Nathaniel Hawthorne School into the Hawthorne Lofts: 53 units of luxury loft-style condominiums. The development offers floor-to-ceiling windows, a roof deck with a stunning view of Center City and ultra-low taxes thanks to a 10-year tax break from the city. According to Rufo's website, every unit has sold.
As Philadelphians listen to the mayor and Council haggle over a new property-tax system and the School District's need for $90 million from the city, it may be time for some fresh ideas on sources of revenue. One of the freshest also happens to be one of the oldest: Go to nonprofit institutions, which pay little or nothing in property taxes, for more help.
More than 2,000 charitable organizations, including large nonprofits like Penn, Blue Cross and Thomas Jefferson University, are exempt from most property taxes. One 2001 Inquirer report estimated that about 25 percent of the city's total property value is off-limits to the tax collector.
A recent court ruling could help the city reinstitute Payments in Lieu of Taxes (PILOTs), voluntary contributions that nonprofits make to cities under the reasoning that nonprofits use city services. In 1995, the city was able to collect $9 million in PILOTs from more than 40 nonprofits; the schools received a portion of that.

Toward the end of April, Elizabeth Simmons got three violation notices — for infractions committed on three dates, beginning in December — from Licenses and Inspections. The violations cited "unfit structures" in her house, such as a collapsed roof and walls, and said that if Simmons didn't demolish the house, the city would do so and charge her.
Simmons was shocked. Her roof and walls were just fine. She quickly realized the city's mistake: The address listed on the violations, in North Philadelphia, was nowhere near her home in Southwest Philly. But she was still worried that she could be held responsible for the cost of the demolition.
Simmons visited the property in North Philadelphia and found it had already been demolished. Property records show that the owner, a different Elizabeth Simmons, owed the city $4,417.71 in property taxes.