The Budget Address in 4 Minutes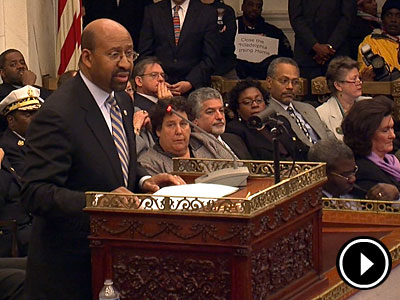 News blogs, sports blogs, entertainment blogs, and more from Philly.com, The Philadelphia Inquirer and the Philadelphia Daily News.
The Budget Address in 4 Minutes
Didn't have time to watch the entirety of the mayor's budget address? We've boiled it down to about four minutes for you, and annotated it for context. We're here to help! Many, many thanks to super-editor Daniel Schwartz for making this happen. And thanks to the St. Louis Post-Dispatch for the inspiration.
We also got reactions from City Council members Frank Rizzo, Bill Green and Maria Quiñones-Sánchez, as well as AFSCME Discrict Council 47 President Cathy Scott.
Follow us on Twitter and review city services on our sister site, City Howl.