Today, City Council held a hearing on the budgets of some of the biggest (and most high-profile) departments in the city: police, prisons and fire.
From 5:30 to 8:00 p.m., Council is scheduled to take public testimony, which means that citizens can sound off on the budget at City Hall.
For those of you who are thinking about having your say about the public safety budgets discussed today, we whipped up a few basic graphs detailing that spending.
Mayor Nutter wants to increase funding for the police and prisons department next fiscal year, by $6 million and $2 million, respectively, as compared to the current adopted budget. Nutter's budget would cut funding for the fire department slightly, by $726,700.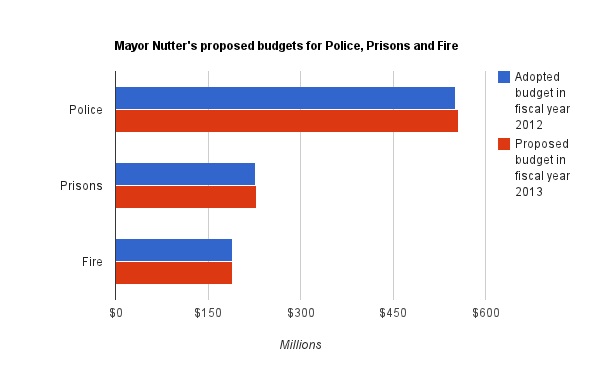 It's also useful to know that the city has traditionally spent a huge chunk of its budget on the police, prisons and fire departments. The budgets for those three departments will make up 28 percent of all the city's general fund spending this fiscal year, according to the Pennsylvania Intergovernmental Cooperation Authority.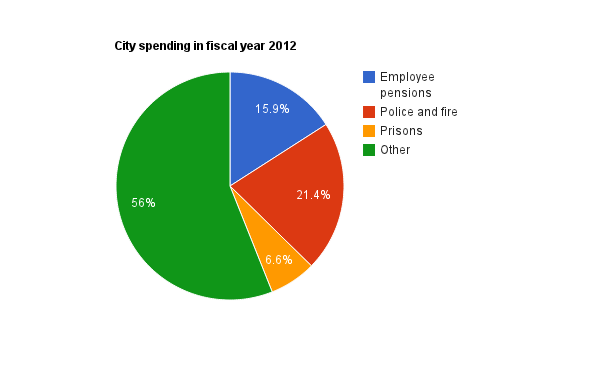 Check back later for more colorful graphs on the city's budget.
Follow us on Twitter and review city services on our sister site, City Howl.