This is the third installment of the "Philadelphian Horror Story" series, in which we tell you about the monsters lurking in the city's budget.
The Nutter administration is trying to fix the city's broken property-tax system. But watch out: Though the current system appears to be on its death bed, it could spring back to life … like a brain-eating zombie!
Right now, the city unfairly and inaccurately values people's properties for tax purposes. Some homeowners pay fewer taxes than they should, while others pay more. Check out the difference between the "value" of these two homes according to the city, and how much they actually sold for recently:
Beautiful Southwest Center City Home on Bainbridge Street!
6 bedrooms, 3 baths, 2,400+ square feet
Sold for: $315,000
"Value" according to the city: $107,800
Charming Fishtown house on Marlborough Street!
3 bedrooms, 1 bath, 1,300+ square feet
Sold for: $147,500
"Value" according to the city: $67,400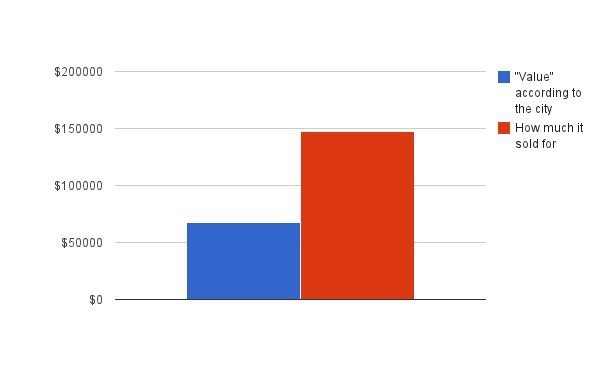 Source: Zillow.com, Office of Property Assessment
As you can see, the current property-tax system is a monster that needs to be slayed. But there are at least three reasons why it might not die this year:
City Council could refuse to kill it: Under the new property-tax system, Nutter plans to collect $90 million more in property taxes next fiscal year. Some Council members are wrestling with the fact that critics view this as a tax hike. Nutter, however, says it's not a tax increase because it simply accounts for the rise in property values that occurred since the last citywide reassessment in 2004.
After the reassessment, the city expects to collect about $1.2 billion next fiscal year, compared to about $1.1 billion this fiscal year: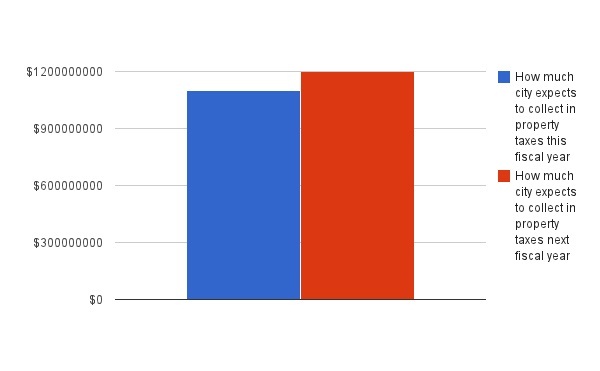 That's not the only reason Council might refuse to revamp the property-tax system: By state law, Council must set a property-tax rate by June 30 — but the Nutter administration doesn't plan on finishing reassessing all the city's properties until this fall. Some Council members are not sure if they'll agree to pass a new rate before knowing what the new property values are under the reassessment.
Earlier this month we checked in with Richie McKeithen, the city's chief assessment officer, who said that about 66 percent of the field inspections for the reassessment were done: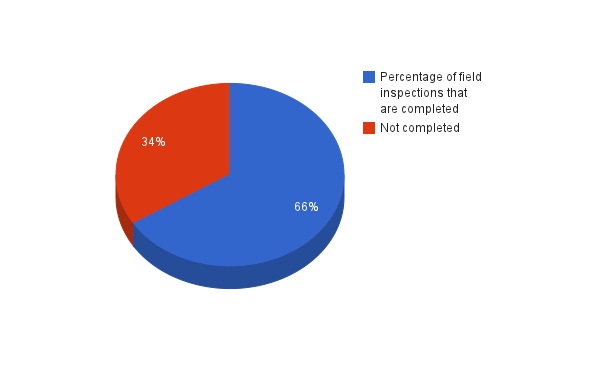 The state could refuse to help: In order to avoid hitting people on fixed incomes with huge tax hikes, Mayor Nutter and Council members say the state needs to pass "enabling" laws that allow the city to provide property-tax relief to residents. For instance, a homestead exemption law would excuse owners from paying a portion of their property taxes. If such legislation fails to pass by this spring, Council might choose to wait until next year to fix the property-tax system.
Residents could reject it: If the local government doesn't properly educate residents about why the property-tax system should be dead and gone, they might fight reform. So might critics who view the change as a property-tax hike. In other words, residents might actually try to bring the zombie system back to life. Zombie apocalypse!
There will be consequences if the current property-tax system doesn't meet its end this year. For instance, the Nutter administration expects more property-tax revenue after the new system goes into effect. If that doesn't happen, there will be a major hole in the budget — which could lead to reduced services or another tax hike.