This is the fourth installment of the "Philadelphian Horror Story" series, in which we tell you about the monsters lurking in the city's budget.
The School District of Philadelphia sucked the city's blood last year. And it could happen again.
Since 2001, the city and state have shared responsibility for running and funding the School District.
But last year, after federal stimulus funding ran out and state government didn't replace it, the District found itself with a $629 million deficit.
In late May, school officials came before Council and asked for additional funding - $100 million, to be precise. Mayor Nutter had proposed a budget that was balanced without any big cuts or tax hikes. But the schools said that without financial help, they'd have to make drastic cuts, like ending full-day Kindergarten. City taxpayers were eventually subjected to their second consecutive property tax hike, and the School District got $53 million extra of the city's blood.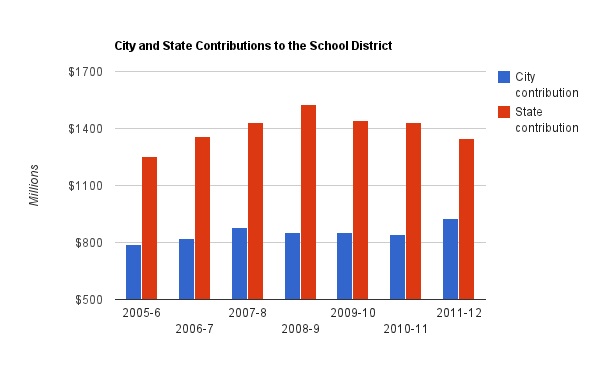 But if you thought that made the problem go away, well, you don't know vampires.
The district faces still more deficits - it has a gap of about $26 million between now and June, and a structural gap of potentially as much as $400 million waiting next year, according to the Inquirer.
The Nutter administration has proposed raising about $90 million extra for the district through the city's property-tax reassessment, but the current bad property tax system may prove hard to kill this year (kind of like a zombie ...)
One of the things the city worries about when it gives the district money is the fact that an increase in School District funding is, um, immortal. When the state took over Philly's schools, it wanted to prevent the city from skimping on funding. So it banned the city from ever reducing its School District contribution rate (the overall contribution can decrease if the tax base drops, depending on whom you ask). That means if the city increases its contribution to the District during this particularly bad stretch, it could increase that contribution permanently.
Another concern is that the District's finances have, historically, been allergic to sunlight. Council in particular last year showed reticence about sending more money to the schools without having control or even much clarity about where it was going.
Despite all of this, no one wants to abandon the city's kids. So if property tax reform doesn't go through and the School District comes back asking for another bite of the city's budget, it's going to be very hard for the city to turn it away.