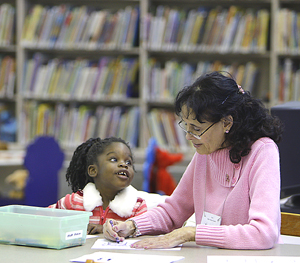 Daily News visits libraries slated for the chopping block
Link
:
More than shelves and books
A CHILL RIPPED through Philadelphia two weeks ago when Mayor Nutter announced budget cuts that included the closing of 11 of the city's 54 libraries to help fill a $1 billion budget hole over the next five years.
Many of the targeted branches are in poor, high-crime neighborhoods where they serve as after-school havens, community centers and computer labs.
Yesterday the Daily News visited each of the 11 branches after school was out to see what would be lost. Here are the stories from our afternoon in the stacks.