Archive: August, 2011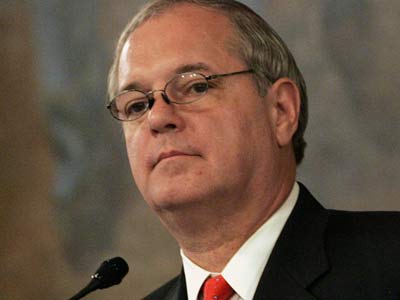 Today's DN editorial imagines a better Pennsylvania:
In a parallel universe, far, far away, former state Rep. John Perzel's plan to plead guilty today to 2009 charges related to his use of public money to fund his and other campaigns should be a relic of an era that has since passed.
In this parallel universe, sweeping reforms followed the far-reaching Bonusgate scandal that nailed lawmakers for blurring the line between campaign activities and taxpayer dollars.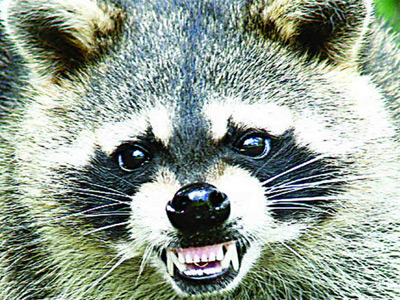 Have a problem with raccoons in your neighborhood? Or a question about how to get city services to help you? Ask Help Desk reporter Juliana Reyes in a live chat.
And make sure to today's column, on the fight between raccoons and City Council.
On a mobile phone? Click here to join the chat.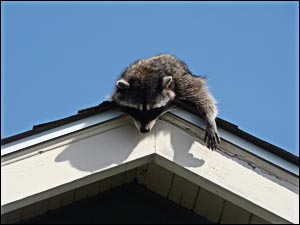 George Fowler hasn't seen any of the raccoons on his quiet West Oak Lane block, but the shadowy critters frighten him. His neighbor across the street calls him every time she sees a raccoon creeping across his roof. When she calls, Fowler draws his blinds.
Fowler, who's on home care, spends most of his time inside. But he misses sitting outside.
"I'd just like to be able to sit on my porch again without worrying about wild animals," he said.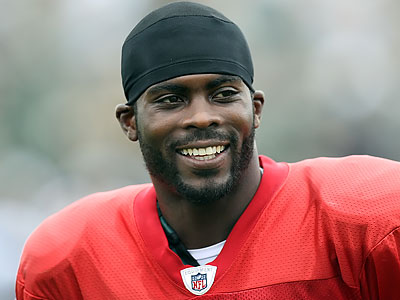 Michael Vick's $100 million contract will make him a disgustingly rich man. But don't forget: A deal like this puts a few bucks in taxpayers' pockets, too.
In this special sports edition of "It's Our Money," behold how much the city could collect from its new $100 million man:
Wage taxes: Assuming he makes all $100 million (only about $40 million is guaranteed*), over the course of his six-year deal, Vick will pay the city nearly $3.9 million in wage taxes.

Mayor Nutter said yesterday that the city won't know for several weeks how much Hurricane Irene cost, reports Catherine Lucey. But, as Catherine points out, these things can get expensive. Snowstorms cost millions this past winter.
This is part of what politicians fight over when they fight over the "fund balance," or the projected budget surplus.
One of the city's absolute top financial priorities is to not run out of money. Experts recommend that in order to avoid unexpected events like hurricanes breaking the bank, municipalities maintain a fund balance of between five and 15 percent of their total budget, according to PICA's report on the city's five-year plan.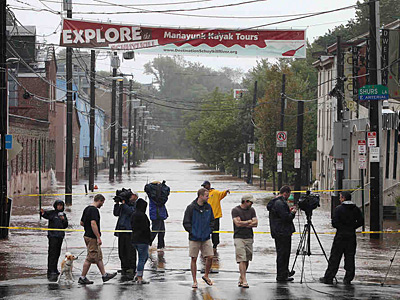 In response to recent Rapture-like events, the city has been blowing up Philly 311's phone line.
More than 15,000 calls were made to 311 on Friday, Saturday and Sunday, according to the Managing Director's office. That's about four times as many as usual, says 311 director Rosetta Lue.
Lue says people have been calling to ask about six main problems related to Hurricane Irene: downed trees, power outages, wires that were down, flooded basements, road closures and whether SEPTA is running. The typical responses to these questions are:
Call Parks & Recreation if it's a city-owned tree (such as a tree between a sidewalk and a curb), at 215-683-3600. If it's on private property, then it's the owner's problem.
Call PECO about power outages. Call 911 if you see wires that are down, because they could be live.
Flooded basements are the owner's problem.
A Philly 311 representative can tell you which roads are closed.
Dial SEPTA at 215-580-7800 to check if it's running, or check www.septa.org.

One part of former superintendent Arlene Ackerman's buyout agreement that we found particularly fascinating — one of many — is the requirement that the School District tap her on the shoulder every time someone asks for a copy of that agreement.
Under the buyout, the School District released the buyout agreement to the media immediately following its ratification last week. But now, the District can only hand it over in response to official Open Records Law requests. Plus, Ackerman and her lawyer must be told who is asking for it.
We thought this was a little, um, crazy, so we asked state Office of Open Records executive director Terry Mutchler if other public officials have done this in the past.
Will the fallout from Arlene Ackerman's departure fizzle when Ackerman finishes her media blitz, or are there real issues of good government that need to be resolved before Philly can truly move on from the Ackerman era?
On this week's It's Our Money podcast, Doron Taussig and Holly Otterbein discuss whether the Ackerman era is really over – and whether there's anything the Nutter administration or SRC can do to help move the city past it.
Follow us on Twitter and review city services on our sister site, City Howl.