Archive: June, 2011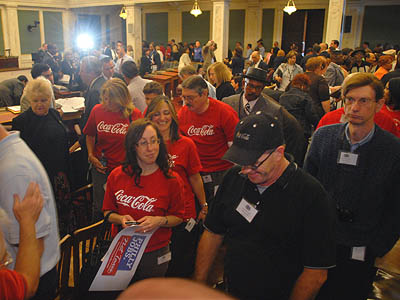 On June 15, when the Ethics Board held a hearing about the city's soon-to-be-implemented new lobbying law, the Philadelphia Bar Association was one of several organizations that came forward and said, "Hey! Wait! We have problems with this!"
Council passed the law last year, and the Ethics Board will enforce it; the hearing was about the regulations for that enforcement. Various groups came forward and said the law and regulations lacked clarity on what constitutes lobbying.
Today, the Bar raised the stakes: It filed suit to stop implementation of the law.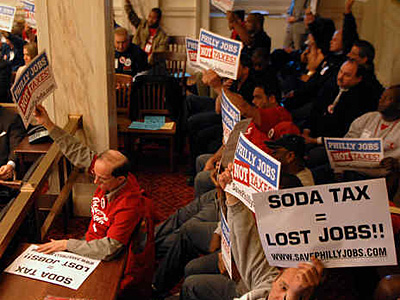 Last year, Philadelphia passed a lobbying law, freeing it of its unfortunate distinction as the only big city in the country without one. The law is supposed to go into effect tomorrow. It won't -- and some major organizations in town are arguing for postponing enforcement, or postponing the law entirely, while wrinkles get ironed out.
I went on Radio Times this morning to talk about the situation. Listen to the audio here. I haven't listened to it yet so please highlight my most embarrassing moments down in comments.
Here's IOM's previous coverage of the issue: An explainer podcast and an editorial.
Check out the Inquirer's story on PHA legal billing. It focuses on money paid to former city Controller Jonathan Saidel but also includes these questions about bills from the prominent law firm of Schnader, Harrison, Segal & Lewis:
"Why was PHA billed $1,417.50 for an attorney to attend a PHA anniversary party on 3/5/10?"
"Why was PHA billed for an interview regarding 10th anniversary party on 7/14/08?"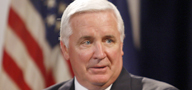 Remember the $629 million budget gap the School District walked into Council with this spring? It was only part of the story. The district's budget gap was only $629 million if a couple of things happened: 1) The schools got $75 million in concessions from its unions -- that hasn't happened yet; 2) the schools got $57 million in charter reimbursements from the state. That appears to not be happening: The budget passed by the State Senate last night eliminates charter school reimbursements entirely.
What are charter school reimbursements? Basically, they're an acknowledgement that when a student goes from a public school to a charter school and takes per-pupil funding with her, she leaves some cost behind. As the Daily News said last month:
Every child who leaves a traditional public school does not also take a fraction of a teacher or part of the school building he's leaving. Ultimately, a district educating fewer students will spend less, but building consolidation and staff downsizing takes time.
The nearly completed state budget deal contains a LOT of cuts -- for education, public welfare, environmental protection and, well, just about everything.
One area we were curious about was the state's watchdog agencies, like the Office of the Inspector General, the State Ethics Commission and the Auditor General. You don't necessarily end up with lower spending if you throw out protections against fraud and abuse.
Governor Corbett initially proposed keeping the OIG's budget the same as last year, but the legislature pushed back, proposing a 10 percent cut – until yesterday. The budget passed by the Senate yesterday gives the OIG a meaningful increase.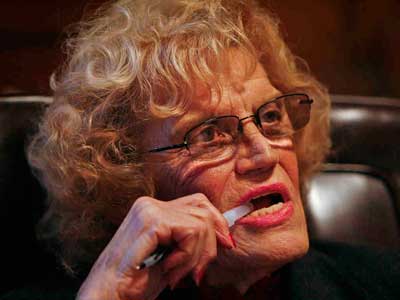 A DN editorial takes on several different outrageous issues swirling around the City Commissioners:
Call it "Son of DROP."
Better, call it "Daughter of DROP." Whatever you call recent events involving the City Commissioners - which, like DROP, illustrates contempt for voters, political entitlement and a culture of untouchability - be prepared for your blood to boil.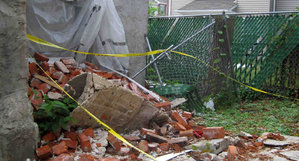 THE PROBLEM: There used to be a house at 4411 Brown St.
Then there was a vacant lot.
Now there's a collapsed wall.

John Micek has the doc posted over at Capitol Ideas.
The Inquirer provides a run-down. The news is not good for Philadelphia: Public schools and public welfare programs are slated to suffer steep cuts, with a disproportionate impact on poorer districts and areas.
Once this gets finalized (this budget is pretty well resolved but not official yet), we'll be watching to see what adjustments get made to the Philadelphia city and school district budgets.