Archive: April, 2011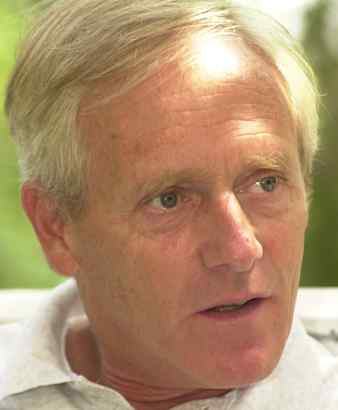 OUR NATION keeps getting embroiled in efforts to jump-start democracy overseas, but let's not lose sight of the minorities in our own city who are virtually shut out of the election process.
I'm not talking about people of color, or minorities of gender or sexual orientation. Leaders of those groups have risen to political prominence in Philadelphia. I'm talking about members of the local Grand Old Party: Republicans. While they may be thriving nationally and on the state level, Republicans are a minority group if there ever was one in Philadelphia, quickly approaching endangered-species status like the snail darter or blue-bellied parrot.
But while Republicans are quickly shrinking in numbers, there are still more than 130,000 of these endangered creatures in our city, and they don't have much of a say in who should govern it. When it comes to our general election process, they're like a Division III basketball team going up against the likes of the Big East's University of Connecticut Huskies. They're overmatched and outnumbered by a registration edge of almost 7-to-1.
THE PROBLEM: Two years ago, when Anthony Stamato moved to Morrell Park, a quiet neighborhood in the Far Northeast, he thought it would be nice to have a creek trickling behind his new home.
That is, until he looked at it.
Byberry Creek, he found, had been playing garage to a '99 Chevy pickup truck. Stuck between the creek and its bank, the vehicle juts out of the water at a 45-degree angle, seemingly frozen in that position for years. With its muddy brown paint, missing tires and bright-blue graffiti, the clunker was an eyesore, but to Stamato, even more worrisome was its effect on the water - especially when it rains, he said, and the water rises, almost submerging the truck. It can't be good for the creek, which joins with the larger Poquessing Creek before running into the Delaware River, he thought.
Expect light posting from "It's Our Money" for the next couple of days. If you're looking for breaking news about local government, check out Philly Clout, the politics blog for the Philadelphia Daily News.
Follow us on Twitter and review city services on our sister site, City Howl.
THE PROBLEM: A tree fell across a residential street - after it was listed for removal by the city.
Back in July, Cathy Fabrizio decided it was finally time to call someone about the tree in front of her next-door neighbor's house in the Northeast. It was leaning toward the street, she said, and she worried it was only a matter of time before it fell.
Her neighbor speaks limited English, so Fabrizio contacted her state representative, Brendan Boyle, on his behalf. A staffer from Boyle's office alerted the Fairmount Park Commission, said Dan Lodise, Boyle's chief of staff, and the city sent an inspector out to look at the red maple.
Ben Waxman of the It's Our Money team will live-tweet from the Philadelphia City Council debate at 7 tonight.
City Council continues budget hearings today. Up next: Behavioral Health, Health Department, Department of Human Services, and Supportive Housing.
These are the major city departments that provide social services, especially to low-income children. These agencies also serve the disabled, homeless, and other vulnerable populations. Most of these departments rely on state grants for the majority of their funding.
You can watch the hearings, which start at 10am, live on Channel 64. Want some background? Check out our recent column about the coming domino effect of state budget cuts to services for the poor. You can also read our previous coverage of the City Health Centers.

Over at Philly Clout, Catherine Lucey has a post about a new initiative that will allow city residents to fight corruption with their iPhones.
City Controller Alan Butkovitz just unveiled a new iPhone app that allows citizens to report fraud or government misconduct directly to the Controller's fraud unit."Our Philly WatchDog app allows citizens to play a crucial role in protecting their tax dollars by reporting fraud, waste and abuse," Butkovitz said today during a press conference.
Very cool. The iPhone application released by the City Controller servers as a reminder that 311 was supposed to have a mobile application more than a year ago. Think how cool it would be to not only be able to report corruption, but also potholes, water leaks, and other problems that city government is supposed to fix. It's the natural progression of using technology to make government work better for everyone.

So, whatever happened with the 311 mobile application that was supposed to be developed by the city? As the Controller noted, developing these types of applications isn't rocket science. The Mayor's Office did not immediately respond to a request for comment about the status of the 311 mobile application. We'll keep you posted if we hear from them.
For now, you can use City Howl partner SeeClickFix.