Archive: December, 2009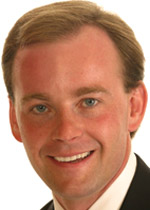 Former State Rep. Sean Ramaley was the first defendant to go on trial in connection with Attorney General Tom Corbett's ongoing investigation into state corruption. After three hours of deliberation, the jury found him not guilty on all counts.
Ramaley gave his first interview since his acquittal to Jon Delano, a television reporter in Pittsburgh. The former state representative said his case came down to a battle of witnesses.
Ramaley said his witnesses testified that he did do legislative work out of Veon's office, while the government's witnesses were weak.
With snow falling and parties ready to start, we thought we'd give you one last news roundup to close out the year:
The Mummers Parade is on after the Mummers and the city agreed that the group would pay $150,000 to cover costs of the parade.
Be careful where you park — Parking Authority payment kiosks in Center City are broken.

Over at Philly Clout, Catherine Lucey found an interesting tidbit on the Fraternal Order of Police website. Union chief John McNesby wrote to his members that despite the terms of the recent police contract decision, he does not expect the city to furlough police officers.
Here's the full quote:
"As for FURLOUGHS, I do not anticipate them happening throughout the five year period of this contract."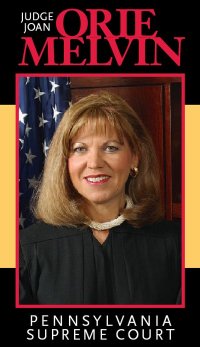 Attorney General Tom Corbett isn't the only one investigating pols for corruption in Pennsylvania. Allegheny County District Attorney Stephen Zappala has opened a grand jury investigation into Supreme Court Justice-elect Joan Orie-Melvin.
Orie-Melvin is the sister of Senate Majority Whip Jane Orie. Zappala's investigation centers around her alleged use of state offices for campaign work. An intern apparently tipped prosecutors off.
The day before the election, an intern from the University of Pittsburgh working at Orie's McCandless office went to Zappala's office to allege campaign work occurred there for Melvin. Authorities haven't released the intern's identity or the exact nature of the allegations. But agents for Zappala and state police raided Orie's office Dec. 11 and seized computer hard drives. They have questioned Orie's chief of staff.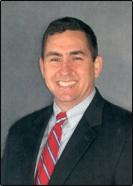 Yesterday, Congressional candidate and State Representative Bryan Lentz called for House Majority Leader Todd Eachus to be removed from his leadership position. Lentz says he wants a new caucus election because of the ongoing corruption investigation by Attorney General Tom Corbett.
"My experiences as an officer in the 82nd Airborne Division tell me that there are times when an entire chain of command must be relieved in order to restore confidence in an organization," Lentz said. "That time has come for the House Democratic caucus. A cloud of corruption has hung over our Commonwealth for too long and we must take clear affirmative steps to regain the confidence of the citizens of Pennsylvania."
Lentz's push to remove Eachus is a signal that corruption could be a major issue in the 2010 election.
Just days before the Mummers strut up Broad Street, the group and the city have yet to finalize the terms under which the parade will go forward.
The state Supreme Court says that Governor Rendell is not required to furlough workers or withhold payments if the state budget expires, as the governor has maintained in the past.
A New Jersey lawmaker is proposing a bill that would bar non-government employees, like lobbyists, from enrolling in the state pension plan.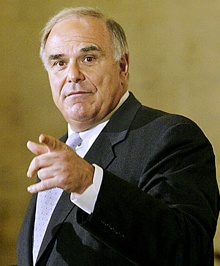 Today's editorial from the Daily News maps out a strategy for changing Harrisburg. Read the entire thing below:
At a recent meeting with the Daily News editorial board, Gov. Rendell read one of his favorite lists of items, one that includes such diverse items as helicopters, dental floss, dry cleaning, candy, caskets, gold bullion and sunburn ointment.
The connection among these disparate things? They are among the many items exempt from taxation in Pennsylvania. Don't look for obvious logic Pennsylvania's tax policy is too often based on the power of lobbyists and their money rather than coherent strategy. As the governor explained, "You've heard of girls gone wild? This is lobbyists gone wild."