Archive: November, 2010
Today, we posted an IOM editorial that lays out some of the big questions about the upcoming debate on tax reform. The editorial, which praises Councilman Green and Councilwoman Sanchez for challenging the conventional wisdom on taxes, does repeat one piece of orthodoxy:
Unprofitable business are still on the hook to the city. The city has attempted over the last few years to correct this outrage by gradually eliminating the receipts part of the tax, and reducing the net income (profits) portion.
We're not usually in the business of disagreeing with ... ourselves. But we've been thinking about this, and we're wondering if it's really an "outrage" that unprofitable businesses have to pay city taxes. This is one of the biggest arguments for continuing on the current path of eliminating the gross receipts portion of the Business Privilege Tax (since you pay taxes on gross receipts whether you earn or lose money), and it's certainly an argument that connects with people on an emotional level, since it seems unfair to tax businesses that aren't profitable.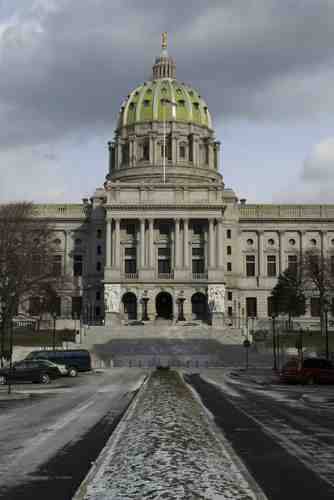 A DN editorial (from over the holiday weekend) says it's between the elected and the rest of us:
Society being what it is, we will always have class divisions. When the economic going gets rough, those divisions will inevitably turn to clashes. In fact, we can't help thinking that the rise of the tea party represents one such clash.
Here in Pennsylvania, we have a distinct face- off: between the taxpayer class and the elected class.
On today's podcast, Ben and I discuss the possibility that when it comes to business taxes in Philly, the earth is flat. Click here to listen.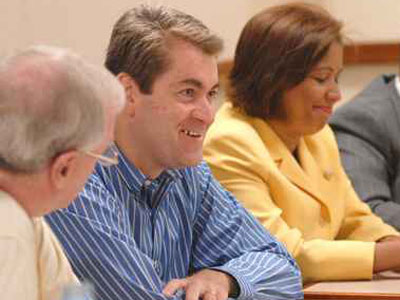 An IOM editorial in the Daily News previews the upcoming Council hearings about the city's business taxes:
What if everything we think about local business taxes is wrong?
That's the fundamental question that Councilman Bill Green and Councilwoman Maria Quinones Sanchez are asking through legislation that would radically alter the structure of business taxes in Philadelphia.
Check out Kirstin Lindermayer on Fox29 on Wednesday night, talking about her recent Help Desk about the lack of restrooms in the Italian Market.

And let us know if you've got a review of city services at www.thecityhowl.com or howl@phillynews.com (please note the email address given at the end of the segment is mistaken, use this one).
Hope everyone had a happy Thanksgiving.
Just in time for the holiday, city Controller Alan Butkovitz released a scary report this morning laying out how possible state budget cuts could take a wrecking ball to city finances — especially impacting social services.
As we discussed a couple of weeks ago, with the state facing a potential $5 billion shortfall for next fiscal year and incoming Gov. Corbett saying he won't allow any tax or fee increases, it stands to reason that the state budget could be drastically slashed.
The controller points out that the state provides the city with about $1.8 billion a year, mostly for providing social services.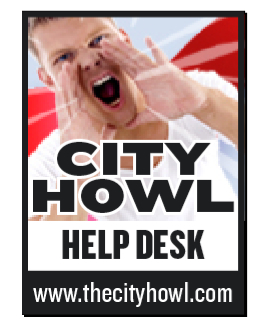 There's no Help Desk today, but let us take this opportunity to remind you to visit City Howl. We have a cool new mapping feature up, courtesy of SeeClickFix, that lets you report problems like broken streetlights and potholes. The city, SeeClickFix says, has been very responsive to problems reported this way.
If you've interacted with the city and want to let us know how it went -- good or bad -- then City Howl is for you. Click on the department and write a review. You can also email us at howl@phillynews.com or call 215-854-5855 if you have an issue that you'd like Help Desk to look into.

On this week's It's Our Money podcast, Ben and I discuss all the money the city's been paying to settle lawsuits against the police -- and why it doesn't get factored in to the cost of policing. Check it out over at Newsworks.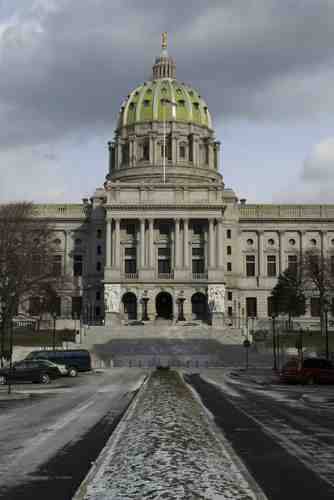 In last week's podcast, Ben and I tried to answer the question, "Is Philly a mooch on Pennsylvania?" and decided, ultimately, that this was a stupid question: Economies are ecosystems, and it's very hard to separate the contributions of a municipality from a region, or even from other parts of a big, diverse state -- we interact. In a column today, John Baer touches on this same idea in arguing that losing clout in Harrisburg (as Philly just did) may not be as bad for the city as it appears on its face:
A couple of things might make a difference, or at least prevent annihilation.
Senate GOP Leader Dominic Pileggi and House GOP Appropriations chairman Bill Adolph represent suburban Philly districts.