On this week's IOM podcast, city services reporter Juliana Reyes explains to Doron Taussig what the city will do to him if he a) ignore code violations, b) doesn't pay his property taxes and c) doesn't pay his water bill — and why he might be able to get away with all three.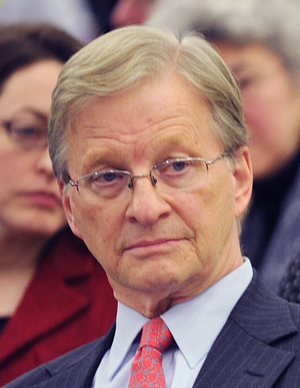 The School District is staring down a $218 million deficit in the next fiscal year, officials announced today at a press conference.
But if Council doesn't pass Mayor Nutter's Actual Value Initiative — or raise revenues in some other way — the district will face an even bigger shortfall.
"I don't even want to think about the consequences" of that, said Thomas Knudsen, the district's Chief Recovery Officer, yesterday.
The 40,000 parcels of vacant, often neglected properties in Philadelphia are a non-stop emergency — and not just because of awful events like the fire at the Buck Hosiery factory that claimed the lives of two firemen. According to a 2010 report from Econsult, these parcels reduce property values citywide by $3.6 billion.
City government spends $20 million each year just to "maintain" the 12,000 parcels it owns. (That's the cost of a lot of cops, which, ironically, we need more of, since vacants invite trouble into neighborhoods.)
The city has been battling blight for more than a decade. At least under the Nutter administration, the Department of Licenses and Inspections has made progress in how the city monitors blight and demolishes imminently dangerous structures. But the city still hasn't settled on a strategy for how to get thousands of properties away from deadbeats and into the hands of responsible, taxpaying owners.
Even before a fire ravaged Kensington's Thomas W. Buck Hosiery building and led to the deaths of two firefighters, the building was a symbol of the city's struggles with delinquent property owners. Yechiel, Michael and Nahman Lichtenstein, who own 31 properties in Philadelphia, owe almost $400,000 in back property taxes, more than $10,000 in unpaid water bills, and have numerous outstanding Licenses and Inspections violations. That's the Holy Trinity of delinquent property ownership.
What does the city do when property owners are delinquent in each of these areas? And why don't the problems always get resolved? Help Desk is focused this week on those questions. Hit us with your city service complaints for next week.
Unpaid property taxes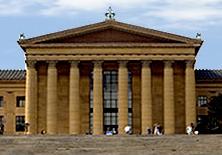 The Philadelphia Museum of Art has dough.
It enjoys a $360 million endowment. A dozen top employees make six-figure salaries, including museum CEO Timothy Rub, who brings home $450,000 annually.
The city still chips in, though. It gives the museum more than $2 million a year for security and upkeep of its city-owned buildings, in addition to money for capital projects.
So you wouldn't think taxpayers would need to foot the bill for the museum's utilities. But they do. The city pays about $3.4 million each year for the museum's electric, gas, steam and water bills.
This isn't unique. In fact, the city spends about $4.4 million annually for the utility bills of nonprofits like the Art Museum.
The nonprofits that get this hookup include big institutions like the Mann Center, whose utilities cost taxpayers about $111,000 annually, as well as little-known groups like the Holmesburg Fish & Game gun club.
Recipients of this luxury argue that the city is making a wise investment. While not all nonprofits enjoy the break, at least 50 lucky institutions do.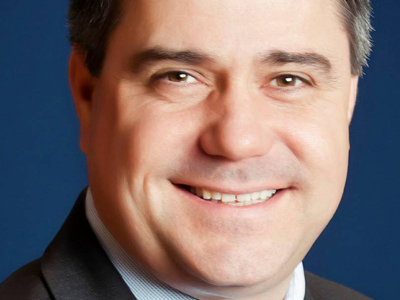 FOR MANY YEARS, if you wanted to make a request for a city service in Philadelphia — a pothole filled, or a streetlight fixed — you either navigated the city bureaucracy to figure out which department to call or went through your district Council member. This system was confusing and allowed political favoritism to creep into basic municipal services.
The city's 3-1-1 nonemergency call center, launched in 2009, was supposed to help take the politics out of services and simplify the process by creating a single point of entry.
But things are still pretty complicated.
Today, City Council held a hearing on the budgets of some of the biggest (and most high-profile) departments in the city: police, prisons and fire.
From 5:30 to 8:00 p.m., Council is scheduled to take public testimony, which means that citizens can sound off on the budget at City Hall.
For those of you who are thinking about having your say about the public safety budgets discussed today, we whipped up a few basic graphs detailing that spending.
By day, Watusi Pub II is an unassuming, dilapidated property at the corner of 45th and Locust. By night, residents say it's a full-fledged nuisance bar.
Several neighbors told us the music blasts until after 2 a.m. They said outside the bar, rowdy patrons scream at each other, or into their phones.
Basel Syrawan, who lives next door to the bar, said he's learned to deal with the noise. He puts on some music and tries to drown out the pulsing bass. But yeah, he said, it's a problem.
This year, the Nutter administration and City Council have tackled a few quality-of-life issues that seriously bug citizens. For instance, the city recently introduced a plan to crack down on illegal signs in neighborhoods.
But community members feel that the city has a lot more work to do around quality-of-life problems. In this week's podcast, reporters Holly Otterbein and Juliana Reyes discuss vacant properties, stray animals, litter and other issues that are bothering citizens. They also talk about what folks can do when the city refuses to address neighborhood problems — and how apps might make a difference in those circumstances.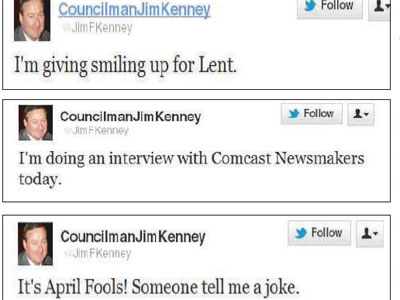 Holly went on Newsworks Tonight to discuss the story she wrote with William Bender about Councilman Jim Kenney's $28K contract for social media services. Check out the interview over here.