Archive: March, 2011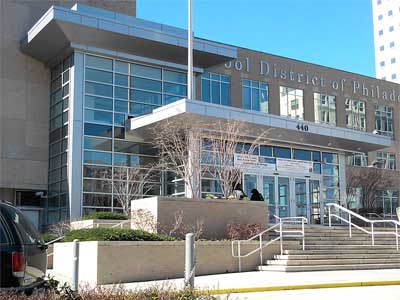 Gov. Tom Corbett is proposing deep cuts in funding for public schools.This triggered the president of the statewide teachers union to urge his members to support a one-year pay freeze to avoid mass layoffs. Yesterday, the editorial board of the Pittsburgh Tribune Review urged school boards to take advantage of the offer:
Having seen "$4 billion deficit" written on Pennsylvania's budget wall, some boards already are budgeting to live within reduced means. [Pa. State Education Association President James] Testerman's call should help them do that -- and without raising taxes, as Gov. Corbett has urged.
Districts that don't take advantage of greater PSEA flexibility will only bolster Corbett's case against state exemptions that let school boards avoid voter referendums on tax hikes exceeding inflation, which state law otherwise requires.
An IOM editorial in the Daily News:
PENNSYLVANIA'S UNEMPLOYMENT rate of 8.2 percent (as of January) is better than many states', but it's still a troubling number.
Still, we are disheartened to hear Tom Corbett's pick to run the state's economic-development department announce that "Pennsylvania is open for business."
In this edition of City Howl, Fox 29's Chris O'Connell tackles 2 common problems:
1. Missing curb box utility covers
2. Missing metal covers on sidewalk gas, water or sewer lines.
Like Elmer Smith, Charles Mitchell from the Commonwealth Foundation has concerns about the transparency of education spending. He affirms Pa. Budget Secretary Charles Zogby, who told lawmakers that the administration has very little detail about how public colleges and universities spend tax dollars. (Click through to see his top ten list of why PA residents deserve more from public universes.)
This hit home for me because before returning home to Pennsylvania last year, my job included working on higher education issues with policymakers in states across the country. To a person, the people I met echoed the Secretary's complaint: Yes, we get audits. Yes, we get stacks of paper telling us about new buildings and smiling students. Yes, we get presidents with their hands out for more money. But we don't get good data on the results our universities are achieving—the bang they're delivering for a taxpayer's buck.
Elmer Smith, columnist for the Philadelphia Daily News, has some harsh words for Republican state senators who voted against mandating audits of private schools that would get taxpayer dollars through the vouchers bill.
They bloviate endlessly about wasting money in failing schools, but won't even allow for an accounting of the money they want to send to any school a parent can pick out of a phone book.
They claim competition will improve all schools, ignoring reams of data from cities that have tried the voucher experiment and have seen no improvement in their public schools or, for that matter, in the scores of the voucher students.
GOP mayoral hopeful Karen Brown got a nice assist from employees of the PAA in her quest to get on the ballot. That's according to the Philly Clout column in the Daily News:
The army that fanned out across the city for Brown, collecting more than 1,500 signatures, was loaded with Parking Authority employees, from the folks who write the tickets and tow the cars to the director of enforcement and a registered lobbyist.
We counted at least 30 people on the PPA payroll among the circulators for Brown's petitions. That's about one-third of Brown's swift petition army.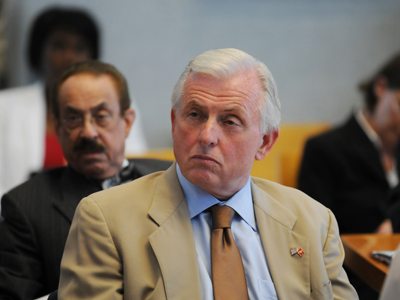 Auditor General Jack Wagner's audit of the Philadelphia School District released Wednesday will disappoint district critics looking for a big platter of red meat.
Not that there aren't a few choice cuts. For example, despite the fact that the audit didn't look at salaries, Wagner nonetheless used the opportunity to blast the generous salary and bonuses the SRC awarded to Superintendent Arlene Ackerman. Wagner generally derided the use of taxpayer dollars to give bonuses to public officials, since it runs counter to working for the public good.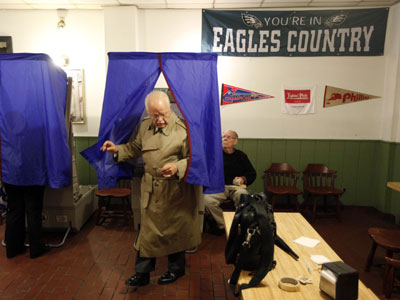 Dave Davies notices an issue:
according to the city Ethics Board, 89 candidates have filed petitions to run for City Council and other Philadelphia offices, and only 42 have met their legal obligation to notify the Ethics Board of their campaigns and provide required information.
Our helpful elaboration: That's more than half! Davies offers this advice to the 47 candidates whose paperwork is not in order: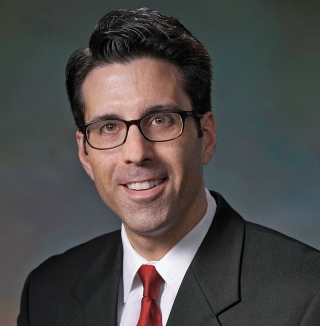 This morning, Scott Detrow of Harrisburg public radio did an extensive interview with Gov. Tom Corbett's budget secretary Charles Zogby. Zogby has been very busy lately discussing his boss's proposal to trim about a billion dollars of state spending -- including a 50 percent decrease in funding for higher education.
In the interview, Zogby slammed Penn State University president Graham Spanier for his statements criticizing Corbett's proposal, including the suggestion that the school might need to close a campus or raise tuition. Here is what Zogby said:
I really can't say whether a branch campus of any university would close or not. But I think those sorts of tactics, including tactics of saying there's going to be large tuition increases for parents and students, I think that tends to be more trying to generate excitement than really having a substantive argument or discussion on the merits.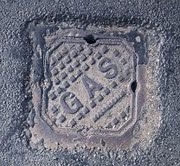 THE PROBLEM: There are two square holes, each about the size of a child's foot, in the sidewalk outside Linda Huchon's house.
The little metal covers that are supposed to be on them, called "curb-box covers," went missing about three months ago. Now you can see a long dark hole leading to the utilities beneath her sidewalk.
In the grand scheme of things, it's a minor problem. But it is annoying.
For one thing, the Southwest Philadelphian is afraid that leaves and other debris will get down the uncovered holes, causing problems. For another, people can trip on them.
Huchon is having trouble figuring out how to replace the covers. She doesn't know which utility to call, and a plumbing- supply store she went to didn't have the proper covers in stock.
In the meantime, she's using bricks to try to keep the holes closed.
WHO YOU GONNA CALL? Walk down Philadelphia's streets, and you'll quickly find that Huchon's not alone.
Missing curb-box covers are a particular problem because so much of the city's utility infrastructure is underground.
So we tried to figure out who Huchon and scores of other Philadelphians can call if their curb-box covers go missing.