Archive: April, 2010
Via Clout we see that the Committee of 70 has posted a helpful Q&A that summarizes where the city budget process is, how we got here, and where we're going. Allow us to recommend our cheat sheets (over to your right) for more detailed information about any specific departments you might be interested in.
Follow us on Twitter and review city services on our sister site, City Howl.
Leave aside, for a moment, the fact that Joe Snyder believes he received a ticket in error. The part of Anthony Campisi's Help Desk we can't get over is that Snyder has to wait seven months to plead his case before a hearing master. Seven months!
We're curious to hear your experiences -- good, bad, or ridiculously drawn-out -- fighting tickets in this town. Tell us about them in comments, or over at City Howl.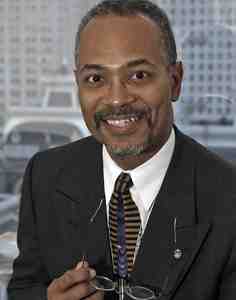 Mayor Nutter is taking another crack at streamlining city government. The administration is proposing legislation that would abolish the Clerk of Quarter Sessions, an elected row office that handles bookkeeping for the court system. Last year, the Pennsylvania Intergovernmental Cooperation Authority estimated taxpayers could save up to $13 million if the row offices were abolished.
Yesterday, administration officials appeared before City Council to push for consolidation.
The idea that we somehow need to cling to a historical office is no longer in the best interests of the city," said Deputy Mayor Everett Gillison, Nutter's top aide for public-safety issues.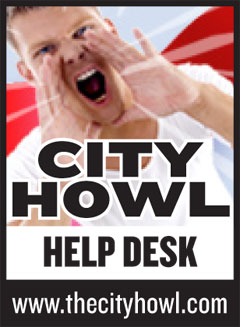 City Howl is a Web site that allows citizens to post their raves or rants about city services. Every Wednesday, we publish highlights of our investigations into some of these problems.
The problem: Joe Snyder got a ticket for not shoveling his sidewalk after the second big blizzard in February.
This was frustrating for Snyder because, he said, he did shovel his walk.
He thinks he understands what happened. Snyder lives on a corner property in Fox Chase. He said a city contractor plowing his street piled snow on his corner, covering the corner curb cut and making it impossible for him to clear the sidewalk again.
Naturally, Snyder tried to fight the $50 ticket. He sent in his request for an appeal, didn't hear anything for a while, and then. . . got slapped with a $25 late fee. The city said he hadn't paid the ticket or sent in his request for an appeal.
Snyder then turned to Councilman Brian O'Neill, who represents his district.
An aide from O'Neill's office helped him put a halt to the accumulation of late fees, and got him a hearing date before the Office of Administrative Review, the arm of the Finance Department that hears most administrative appeals in the city.
But the hearing is in November. It will practically be winter again when Snyder finally gets his day in court.
What the heck is going on here?
The Nutter administration is drawing up legislation to eliminate the Clerk of Quarter Sessions.
Mayor Nutter's budget was pummeled at a public hearing in Mount Airy last night.
A Philadelphia magazine columnist says that Nutter's budget numbers don't add up because of the city's looming pension problems.
As we mentioned yesterday, the state tax amnesty has begun. Pennsylvania is hoping to collect millions by forgiving penalties and reducing the interest owed by deadbeats.
One of the keys to a successful amnesty is getting the word out -- people can't take part in an amnesty if they don't know one is happening -- and, well, at least Pennsylvania is trying:
More on Council's spending: Ronnie Polaneczky's column today couples nicely with the Daily News editorial we posted below. Polaneczky has learned that instead of spending about $3,000 to install a dropped ceiling in his office, Green had his ceiling restored -- to the tune of $18,698.
Green was "aghast" at the price tag, though one of his staffers asked Polaneczky why this is news. Her answer:
It's news because Green - a relentless stickler for penny-by-penny breakdowns during contentious City Council budget hearings - appears, in this case, to have been awfully cavalier about incurring costs he would have lambasted any other department for not reeling in.
By now, readers of this blog know that the US Census is critical to Philadelphia. Dozens of federal formulas are tied to population, so full participation is critical if the city wants to get its fair share of funding.
Enter City Controller Alan Butkovitz. Yesterday, he sent out a press release suggesting that Philadelphia isn't doing enough to make sure that everyone in the city is counted. He says the response rate of 63 percent to census mailings is lower than other major cities.
Even with the City's census participation rate two percent higher than it was in 2000, it still trails other large cities such as San Jose and San Diego that top the list with 74 percent and 70 percent, respectively. Phoenix, which is comparable in population size to Philadelphia, has a participation rate of 67 percent.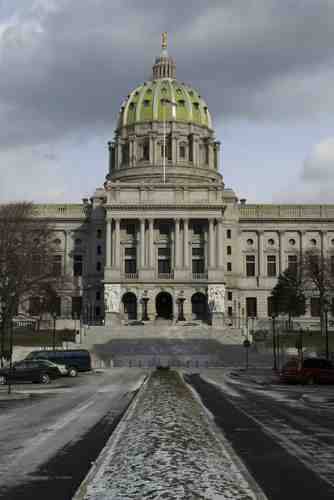 Many reformers have argued that the current number of legislators in Pennsylvania -- 253 total-- is too large for the state. Now, a new report shines light on another item sure to be a flash-point: Pennsylvania has the biggest legislative staff in the entire country.
The real expense comes from [the Legislature's] support staff, which numbers nearly 3,000, the largest legislative staff in the nation. Its 2,918 employees outnumber the next two largest, New York at 2,751 and Texas with 2,388, even though the latter states have much larger populations.
The numbers are drawn from a 2009 analysis, the latest available, by the National Conference of State Legislatures. They do not reflect recent changes, like California's much-publicized staff cutbacks caused by its fiscal problems and the poor economy.