It's Our Money
As a member of the Pennsylvania House, Bill DeWeese's base salary was $82,000 — all taxpayer money. Earlier this year, DeWeese was convicted of theft of state resources, for staffing his election campaigns with state — being paid with taxpayer money. This week, WHYY's Dave Davies reported that $84,000 in attorney fees for DeWeese's defense was paid for with - you guessed it — taxpayer money. And there's no indication that it will be paid back.
Why have taxpayers been so generous to DeWeese? One of the many perks provided to state legislators is coverage of legal fees related to their work. The coverage stops once an indictment is made or a charge is filed, and state law technically says that if an elected official is convicted, he or she has to reimburse the public. But, except in one recent case — Allegheny County prosecutors recently filed a motion to get convicted state Sen. Jane Orie to repay the state $1.3 million in legal fees — neither prosecutors nor the Legislature has sought repayment of these costs.
The total amount of money that taxpayers have ponied up in legal fees for lawmakers is unknown, but they've chipped in on many of the cases in which 25 politicians and their aides have been convicted in just the past four years. That includes the $1.2 million in legal fees accrued by convicted Sen. Vince Fumo.
It's Our Money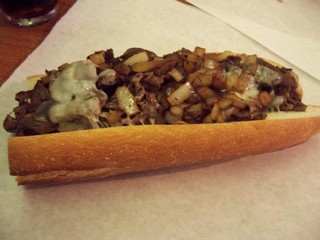 This week, the Harrisburg Patriot-News reported that PennDOT spends its time and money printing the illustrious "Philadelphia Cheese Steak Guide." The brochure sends hungry readers to just six shops throughout the city. Oddly, it doesn't tell them which transportation to use to get there.
We understand why it's in the government's interest to promote tourism. That's why there is a state tourism office. The Department of Transportation has plenty of other jobs to keep it busy, including getting official voter IDs to the nearly million residents who don't have the ID required to vote.
Picture a crazy world in which residents control Philadelphia's purse strings.
Would city employees be able to keep their taxpayer-funded cars? Would City Council members continue to get automatic raises? Would elected officials ever have been able to retire for a day just to collect six-figure DROP payments?
Giving budget power to citizens may seem like a pipe dream, but it's happened in more than 1,000 cities and states around the world, according to the nonprofit organization Participatory Budgeting Project.

Last week, Mayor Nutter's aides said that if the city lost an appeal of a firefighters arbitration award, it would have to make drastic cuts. Library hours could be reduced, and hundreds of jobs could be eliminated. The Nutter administration outlined the potential cuts to the Pennsylvania Intergovernmental Cooperation Authority (PICA) because its board members were skeptical of the city's five-year budget plan.
Listen to this week's podcast, in which we talk to PICA chairman Sam Katz about what the cuts could mean and how PICA might rule on the city's budget plan.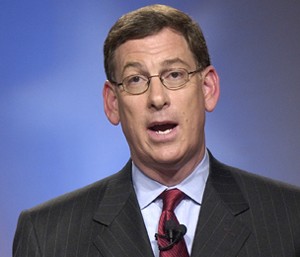 Last week, Mayor Nutter's aides warned that there would be tough times ahead if the city lost an appeal of a recent arbitration award for firefighters. Finance director Rob Dubow said the city would have to make numerous cuts to afford the award, like reducing library hours and eliminating hundreds of jobs.
But Sam Katz, chairman of the Pennsylvania Intergovernmental Cooperation Authority (PICA), told It's Our Money that there may be another way. Within the city budget, he said, is secret money.
"I actually believe that the city budget has resources in it that, for litigation reasons, are not being disclosed," said Katz. "Somewhere, buried deep in the recesses of the city budget, are some funds to take care of this problem. So this will not, in my opinion, ultimately be entirely a cut-funded arbitration award."
The Nutter administration says it will need to make severe cuts if the city loses an appeal of the arbitration award for firefighters.
Check out the possible cuts yourself in the the addendum to the city's five-year plan, which Mayor Nutter's aides provided to the fiscal watchdog Pennsylvania Intergovernmental Cooperation Authority on Thursday. (The cuts are outlined beginning on pg. 21.)
Finance director Rob Dubow says he expects the city will win the appeal, so it won't need to implement the proposed cuts.
FY13-FY17 Plan With Cuts Addendum
What will happen if the city of Philadelphia loses its appeal of an arbitration award to firefighters? Some deep cuts could be on the way, according to Mayor Nutter.
Earlier this week, Sam Katz, the chairman of the Pennsylvania Intergovernmental Cooperation Authority (PICA), said board members were concerned that Philadelphia hadn't shown how it would pay for raises and benefits that firefighters won in a recent arbitration award.
But the Nutter administration, which is appealing that award, now says it would make several drastic cuts to pay for the award. Katz says PICA needs more time to review those details, before voting to approve or reject Philadelphia's five-year budget plan.
It's Our Money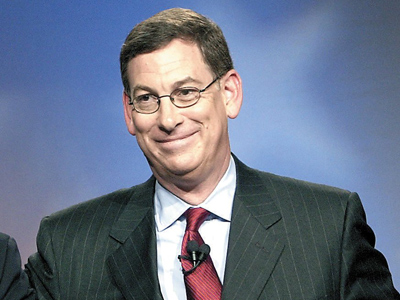 Remember how, after much gnashing of teeth, twisting of elbows, and a little raising of taxes, Council and the mayor finally passed a city budget in June? Turns out that that budget might not be so final after all. Conversations with a source at PICA, the city's fiscal watchdog, suggest that board members there have serious reservations about the city's five-year plan, and may send it back for changes, most likely cuts. PICA would be right to make that happen.
The Pennsylvania Intergovernmental Cooperation Authority was created two decades ago during the city's near-bankruptcy to keep the city's budget math honest. It has a simple job, in theory. It confirms that Philadelphia will have enough money to cover the spending it plans over the next five years. The budget is black, or it's red. Simple. In theory.
In reality, PICA needs to deal with shades of gray. It judges assumptions that the city is making and decides if those assumptions are reasonable.