Archive: December, 2012
Steven Rea

, Inquirer Movie Columnist and Critic
"It was great," Judd Apatow says, "they literally let me edit the magazine. More so than one would expect. I was like, `This is a lot of work!'
If you haven't seen the January issue of Vanity Fair yet – the one with three different covers (Jerry Seinfeld, Chris Rock, Kristen Wiig and Ben Stiller on one, Jim Carrey, Maya Rudolph, Amy Poehler and Will Ferrell on one, Melissa McCarthy, Paul Rudd, Leslie Mann and Megan Fox on the other), it's a special all-comedy issue. And special all-comedy guy Apatow -- taking time off from post-production on This Is 40 and exective-producing Lena Dunham's HBO series, Girls – went at it. Vanity Fair editor Graydon Carter invited Apatow to do whatever he wanted, and Apatow did. There's a story on seminal '60s comic duo (and future filmmakers) Mike Nichols and Elaine May; an interview (by Apatow) with Albert Brooks; a how Zach Galifianakis writes jokes piece, and a homage to Canadian humor ("Of Moose and Men"), among many other illuminating, laugh-inducing features.
"I got to come up with the ideas for the articles, and I asked a lot of comedy people to write things," Apatow says enthusiastically, on a recent roll-through through Philly. "So people like Lena Dunham and Chris Rock and Albert Brooks and Will Ferrell and a lot of people pitched in. It's pretty great. I think it's actually one of the best things I've ever done."
Steven Rea

, Inquirer Movie Columnist and Critic
Resonating Surfaces -- A Trilogy, from the Brussels-based artist and filmmaker Manon de Boer, is still ongoing -- and still fascinating -- running through February 10 at the Philadelphia Museum of Art's Julien Levy Gallery, in the Perelman building. Presented on a rotating weekly schedule, the films are:
Sylvia Kristel -- Paris (2003), a Super-8 study of the '70s softcore porn star, reflecting on her career and her personal life. (Kristel died in October, age 60.)
Resonating Surfaces (2005), shot in 16mm and focusing on Suely Rolnik, the Brazilian cultural critic, curator and psychoanalyst, investigates her sense memory connections to hometown São Paulo, and her relationship with her adopted city, Paris. There, in the '70s, she fell in with a crowd that included Gilles Deleuze and Félix Guattari, founders of Schizoanalysis, the philosophical/psychoanalytical concept focusing on the role of social behavior in understanding personality. Ontological heterogeneity, anyone?
Steven Rea

, Inquirer Movie Columnist and Critic
Blistering barnacles! The fur isn't even dry on Bilbo Baggins' wee hobbit-y feet, and already Peter Jackson is talking about moving on from Middle-earth – to do a followup to Steven Spielberg's The Adventures of Tintin. With The Hobbit: An Unexpected Journey opening Friday in U.S. theaters, and parts two and three -- The Hobbit: The Desolation of Smaug and The Hobbit: There and Back Again – set for 2013 and 2014, respectively, the Kiwi filmmaker has started plotting Tintin 2, a motion-capture animated sequel starring the cow-licked boy reporter, his trusty terrier, Snowy and their drunken sidekick, Captain Haddock. Jamie Bell and Andy Serkis are expected to return as Tintin and Haddock.
Jackson produced the first Tintin for Spielberg, and the plan was always to switch roles for the sequel. The New Zealand director and special effects wizard, a huge fan of the Hergé-created comic books, told a Belgian news site that "Anthony Horowitz [Foyle's War] is writing the script…. Then hopefully [I will] find a time next year – along with postproduction of the second part of The Hobbit – to shoot Tintin 2 for two years, after which I'll work to refine the images of the film."
The scuttlebutt is that the sequel might be based on the Tintin book Prisoners of the Sun, though Jackson has also spoken fondly over the years of The Black Island and The Calculus Affair.
Steven Rea

, Inquirer Movie Columnist and Critic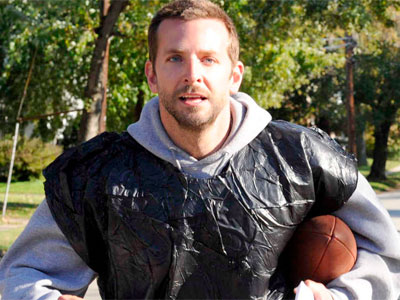 The Screen Actors Guild awards, one of the more prestigious of the various Hollywood industry kudos meted out at this time of year, were announced today. The awards show, broadcast live January 27 on TBS and TNT, isn't as big a deal as the Golden Globes or the Oscars, but it's a good indication of how those awards might play out, too. Here are the nominees in the film field. (There's also a mess of TV award nominations on the SAG website,
Outstanding Performance By a Cast in a Motion Picture:
Argo
Steven Rea

, Inquirer Movie Columnist and Critic
A big mean Santa Claus and a bunch of nasty naked elves tromp around the arctic north in Rare Exports: A Christmas Tale, a truly funny – and frightening – movie about a less than jolly Father Christmas. With dismembered reindeers splattered across the landscape, Jalmari Helander's straight-faced spoof is the perfect holiday film for those suffering an overdose of saccharine Yuletide fare.
Also on the slate for the free Movie Night, this Saturday, Dec. 8th, at The Plastic Club – the landmark art club on Camac Street – is a program of rare and wonderful cartoons and shorts, including: "Peace on Earth" (1939), in which a wise old squirrel tells his young 'uns the cautionary tale of war-mongering humankind, and "Chess Fever" a mid-1920s Russian silent about a young man obsessed with the game, and the neglected fiancé who runs into the world champion, fatefully.
Movie Night begins at 6:30p.m. and goes to 11p.m. or thereabouts, at The Plastic Club, 247 S. Camac Street. For more info: 215-545-9324, or www.plasticclub.org.
Steven Rea

, Inquirer Movie Columnist and Critic
Eddie Murphy, once a box office titan, has reached a new nadir: He's number one on Forbes magazine's list of the most overpaid actors in Hollywood. "Murphy's career has just collapsed," Forbes declares, citing such multiplex disasters as Imagine That, A Thousand Words and Meet Dave. Weighing box office receipts against paychecks, Forbes figured that for every dollar Murphy was paid for his last three pics, they returned an average of just $2.30.
And Katherine Heigl, whose string of hits in years past include Knocked-Up, 27 Dresses and The Ugly Truth, is right behind Murphy. With a per-picture paycheck of a reported $12 million, Heigl has not been bringing crowds into theaters of late. Her most recent endeavor, One For The Money, earned only $37 million on an estimated $40 million budget.
Forbes staffer Dorothy Pomerantz used data on actors' earnings, factoring in production budgets and ticket sales of the last three films each actor starred in over the last three years, calculating the return on investment for the studios who pay his (or her) salary.
Steven Rea

, Inquirer Movie Columnist and Critic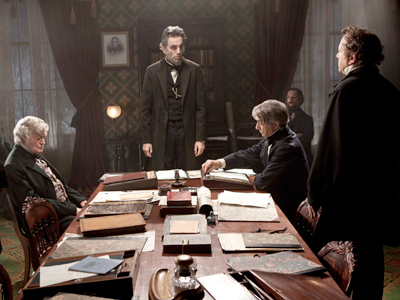 It's Zero Dark Thirty, and it's Lincoln -- so says the New York Film Critics Circle. The first of the big critics groups, and one of the most influential – its awards are often viewed as harbingers of the Oscar nominations -- the members of the New York Film Critics Circle assembled in some New York-y place today, Monday, and hashed out their picks for the best of 2012.
Herewith, the key citations:
Best film: Zero Dark Thirty