Archive: January, 2010
Steven Rea

, Inquirer Movie Columnist and Critic
It's a small, powerful scene in Crazy Heart: When Jeff Bridge's Bad Blake, a whiskey-soaked itinerant troubadour, telephones his estranged son, a son he's never known, to try to meet up and make amends. The voice on the other end is cold, unsympathetic. A reunion isn't likely.
"At one time, Heath Ledger was going to play the son," says Scott Cooper, Crazy Heart's writer and director, in a recent interview. "Obviously, that didn't happen." (Colin Farrell, however, does show up in another, uncredited role.) But there was a scene that Cooper shot with Bridges and a local Texas actor in the part that was to have gone to Ledger. Despite, or perhaps because of, that chilly refusal on the phone, Bad Blake heads to Marfa, Texas, and tracks down his estranged progeny. "It's a powerful moment, but I didn't have final cut, and there were folks who said we should cut it -- that all of the information was there in the phone call scene."
Cooper cites William Faulkner's famous line about giving up the characters and story elements that an author loves beyond reason: "You have to kill your darlings is what Faulkner said. And you have to do that in film, too."
But then Faulkner didn't have DVD extras.
Steven Rea

, Inquirer Movie Columnist and Critic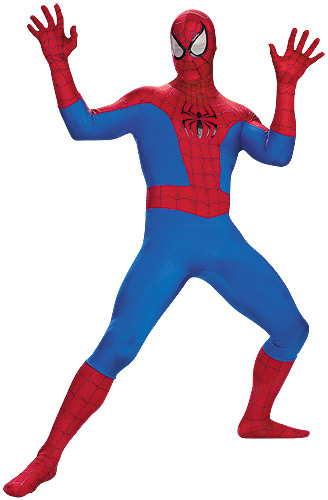 The Jason Bourne trilogy is one of the best franchises out there. The first, 2002's The Bourne Identity, directed by Doug Liman, surprised the industry, and rocked the box office, with Matt Damon's killer role as an amnesiac CIA assassin. Volumes 2 and 3, The Bourne Supremacy (2004) and The Bourne Ultimatum (2007), both directed by Paul Greengrass, carried on the tradition, delivering jump-cut action and edgy spy-world storylines. Damon and Greengrass – who collaborated again on the non-Bourne Green Zone, coming in March – had hit their stride.
And then, a few weeks ago, the English director said he'd had enough. While Universal was paying screenwriters to work up viable Bourne 4 scenarios, the director released a statement saying he was no longer onboard. And with no director at the helm, and scripts unknown, Damon's participation in the third sequel is now anything but certain.
And then there's Spider-Man. The three mega-hits based on the Marvel Comic superhero starred Tobey Maguire as Peter Parker, aka the web-slinger, and were overseen by ace director Sam Raimi. Spider-Man 3, released in 2007, made more than $890 million worldwide. But with Sony pressing Raimi to deliver Spider-Man 4 for summer, 2011, and Raimi saying he couldn't (or wouldn't), the project was shelved. In its stead, Sony has announced a Spidey reboot: Set for summer 2012, the new film will return to Parker's highschool days, when the teenage misfit first gets bit by that radioactive arachnid. There'll be a new, younger, Peter Parker, and a whole new cast-- and a new director, too.
On Tuesday, Sony announced that Marc Webb, of the modest indie hit (500) Days of Summer and a bunch of music videos (Diddy, Fergie, Green Day), will be helming the multi-million dollar event pic.
In the press release, Webb said: "This is a dream come true and I couldn't be more aware of the challenge, responsibility, or opportunity. Sam Raimi's virtuoso rendering of Spider-Man is a humbling precedent to follow and build upon. The first three films are beloved for good reason. But I think the Spider-Man mythology transcends not only generations but directors as well. I am signing on not to 'take over' from Sam. That would be impossible. Not to mention arrogant. I'm here because there's an opportunity for ideas, stories, and histories that will add a new dimension, canvas, and creative voice to Spider-Man"
Good luck with that. As Spidey himself has opined: "With great powers comes great responsibility."