Willy Loman cast in Hunger Games sequel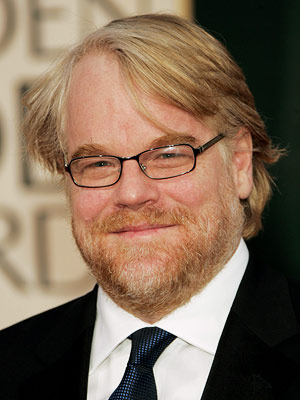 Philip Seymour Hoffman, master thespian fresh from Broadway staging of "Death of a Salesman," cast as of Plutarch Heavensbee in "Hunger Games" second installment.
Willy Loman cast in Hunger Games sequel

People were paying $300 a ticket to see Philip Seymour Hoffman as Willy Loman in the just-concluded restaging of Arthur Miller's Death of a Salesman. It'll cost a little less than that to see the master thespian go at the role of Plutarch Heavensbee, Head Gamemaker for the Hunger Games in Catching Fire.
The second installment of The Hunger Games trilogy, based on the bestselling tomes by Suzanne Collins, starts production in September. Jennifer Lawrence, Josh Hutcherson, Elizabeth Banks, Stanley Tucci and Donald Sutherland all return. Francis Lawrence (Water for Elephants, I Am Legend) takes up the directing chores. November 22, 2013, is the release date.