Silver Linings wins big Toronto Film Fest prize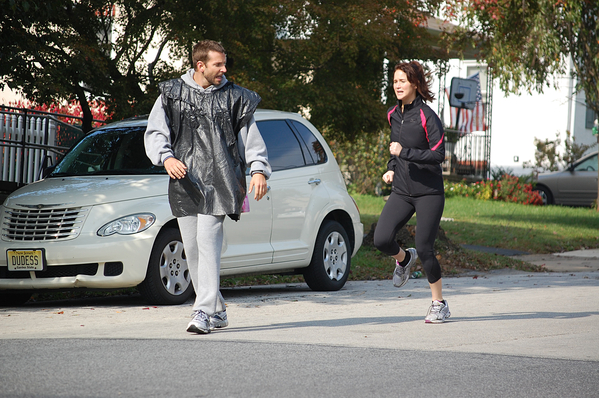 The Bradley Cooper/Jennifer Lawrence/Philly-centric pic takes the Audience Award for best picture at the just-ended Toronto International Film Festival.
Silver Linings wins big Toronto Film Fest prize
What does Silver Linings Playbook, the David O. Russell-directed Philly-shot dramedy starring Bradley Cooper, Jennifer Lawrence and Robert De Niro, have in common with American Beauty, The King's Speech and Slumdog Millionaire?
The film came out of the Toronto International Flm Festival with the People's Choice Award tucked under its proverbial arm. Note that the aforementioned trio of TIFF People's Choice picks went on to win the best picture Academy Award a few months later…. So, look out Oscars -- Silver Linings is in the hunt.
The 37th Toronto movie marathon ended Sunday, 289 features and 83 shorts over and done with. In addition to Silver Linings Playbook, set to open here Nov. 21, winners include Seven Psychopaths, Martin McDonagh's bloody L.A. ensemble piece, with Colin Farrell as a Hollywood screenwriter caught up in a dog-napping scam gone bad. Christopher Walken co-stars (one of three features at TIFF with the cool and crafty Mr. Walken in their cast). Seven Psychopaths won the People's Choice Midnight Madness award. It opens here Oct. 12.
And another big winner: In the House, a tricky satire from France's Francois Ozon, with Kristin Scott Thomas as the wife of a high school teacher who mentors a student, and then becomes drawn into his voyeuristic essays about another family. The film, to be released stateside next year, took the Prize of the International Critics.