Gotti biopic with Travolta, Pacino, now gets Palminteri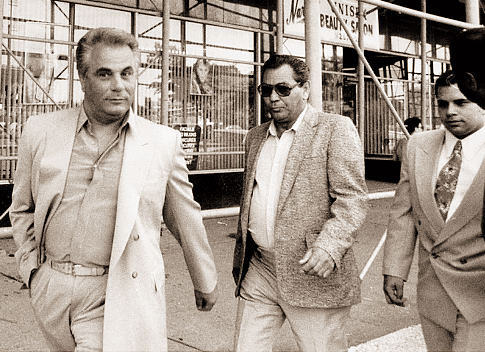 A movie about the late mob boss John Gotti is set for production, with Barry Levinson directing and John Travolta in the title role. Chaz Palminteri is the latest to join the Gambino crime family saga.
Gotti biopic with Travolta, Pacino, now gets Palminteri

Adapted from John Gotti Jr.'s memoir, Gotti: In the Shadow of My Father, a biopic about the boss of the Gambino crime family is getting set for a January start, with Barry Levinson at the helm. John Travolta is already signed on -- and gearing up -- to star, with Al Pacino on board as Aniello Dellacroce, the mob underboss; Ben Foster as Gotti Jr., Kelly Preston (Mrs. Travolta) as Victoria Gotti; Ella Bleu Travolta as Angel Gotti (this truly is a family affair), and the casting of Chaz Palminteri has just been announced. He'll play crime capo Paul Castellano.
Levinson is responsible for one of the great mob bios of the '90s -- Bugsy, with Warren Beatty as gangster Bugsy Siegel. James Toback, who wrote the Bugsy screenplay (and got an Oscar nomination for his trouble), is working with Levinson on Gotti, too. The title Gotti: Three Generations has also been reported, but so far they're sticking with the book's tag.