Fantastic "Fantastic Mr. Fox"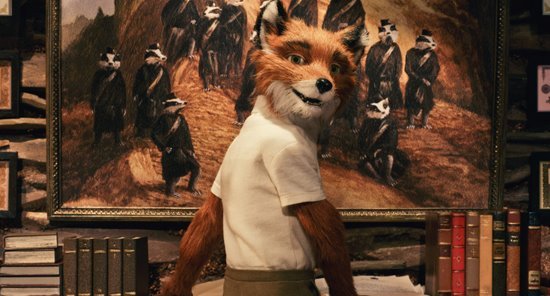 Wes Anderson's long-in-the-making Roald Dahl adaptation is a winner.
Fantastic "Fantastic Mr. Fox"

Have seen Wes Anderson's Fantastic Mr. Fox twice now, and am still in awe. The old-school stop-motion animation is dazzling, as are the puppets, the props, the production design…. But it's Anderson's and Noah Baumbach's story, adapted from the Roald Dahl book about an unflappable fox exploring his true nature -- raiding the chicken coops and proving his love for wife (a landscape artist) and son (a slightly "different" sort of kid) against beagles, shotguns and cider floods – that really makes the film so charming, and, well, kind of profound. George Clooney, as the voice of "Foxie" (a newspaper man, by the way), brings the character to life doubly so. Fantastic Mr. Fox is beyond fantastic -- it's the best animated film of the year, and maybe the best cussin' film, period.