Cinedelphia celebrates Philly with crazy ambitious April fest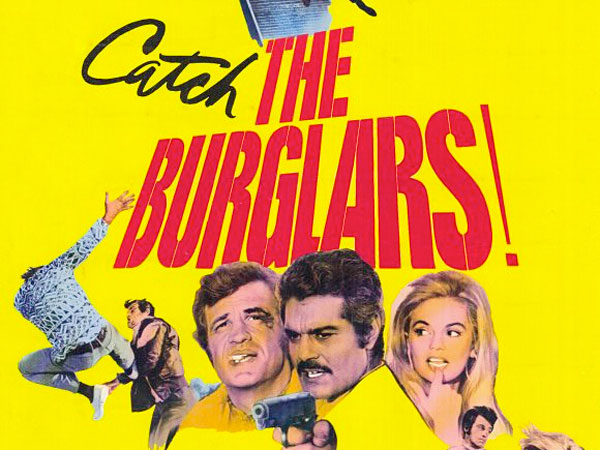 From horror screamers to a survey of Philly in films, from homegrown docs to Japanese thrillers, from the Three Stooges to the Divine Hand Ensemble, from Reelblack to Secret Cinema, the Cinedelphia Film Festival offers an engagingly eclectic and eccentric film (and music) lineup all through April.
Cinedelphia celebrates Philly with crazy ambitious April fest

The Cinedelphia Film Festival, up and running April 4-27 in venues all over town, promises a remarkable celebration of the city's film traditions, its stars and cult gods, its B-movie roots, its movers and shakers – and its music makers, too. Take a look at a rare 35mm print of the French adaptation of Philly noir author David Goodis' The Burglar (called The Burglars, and starring ultimate cool dude Jean-Paul Belmondo). Check out John Waters 1974 classic, Female Trouble, featuring Divine, and listen to local luminary Ray Murray recount the history of the film and video company he co-founded, TLA Entertainment. Hear indigenous indie band Farquar Muckenfuss tear through the songbook of that seminal '60s media phenom, The Monkees, and then watch the totally trippy, Bab Rafelson-directed (and Jack Nicholson-scripted) Monkees movie, Head.
An engagingly eclectic and eccentric lineup of vintage horror, of new fare from Asia, of docs and retrospectives, the month-long Cinedelphia Film Fest, programmed by movie maven Eric Bresler, scans back to key work by local African-American filmmakers courtesy of the folks at Reelblack. The nascent days of the Neighborhood Film Project are celebrated with a program of shorts at International House. Girls School Screamers and Blades, two last-millennium Philly horror B's, will be screened, with filmmakers in attendance, and there will be a rare presentation of Frederick Wiseman's 1968 documentary, High School, shot at Philly's Northeast High. Kathryn Bigelow's rockin' Keanu Reeves/Patrick Swayze undercover cop surfing classic, Point Break, gets some live (surf) music accompaniment from Bethlehem's The Great White Caps. Vanishing Waves, a new sci-fi pic from Lithuanian director Kristina Buozyte, picked up for U.S. distribution by Philly's Artsploitation Films, has its area premiere. And Filmadelphia author Irv Slifkin hosts a program celebrating the city's movie history, from the Silent Era's Philly-based pioneer, Siegmund Lubin, to that John Garfield in Pride of the Marines to that movie set at the Philadelphia Museum of Art -- no, not the one with the South Philly pugilist in his baggy sweats, but Frank Perry's '60s indie, David and Lisa.
Also: rare Nikkatsu action film! Also: indie rock drama from Philadelphia Asian American Film Festival! Also: home grown Three Stooges star Larry Fine gets recognized for his genius! Also: a Wes Anderson-inspired burlesque act! Also: M. Night Shyamalan gets some comedy comeuppance for making Lady in the Water! The list goes on and on. It's ridiculous. For complete schedule and ticket information, go to: http://cinedelphia.com/cinedelphiafilmfestival