"Bad Lieutenant" rocks Toronto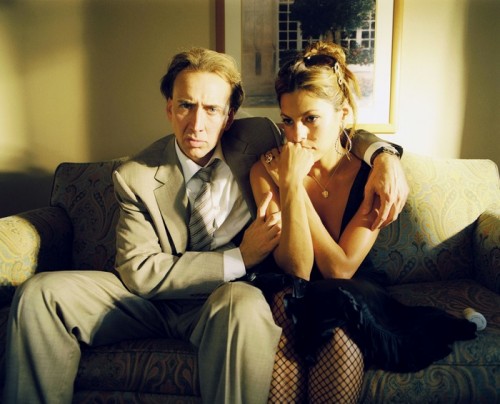 Werner Herzog's merrily sleazy re-interpretation of "Bad Lieutenant" is very, very BAD!
"Bad Lieutenant" rocks Toronto

Had to duck out of Werner Herzog's Bad Lieutenant: Port of Call New Orleans to make it to my interview with Vera Farmiga (great in Up in the Air), but 40 minutes in, the Bad Lieutenant had all the makings of a camp classic. Both an homage and a parody of cheeseball B-pictures like Abel Ferrara's own Bad Lieutenant (with Harvey Keitel, of course), BL:POCNO stars Nicolas Cage as a N'awlins police detective who descends into a painkillers-and-coke haze of corruption and parking lot couplings with trashy babes. Set post-Katrina, Herzog's film pins most of Cage's problems on a bad back. If he had just found a good chiropractor. Oh, and by the way, Herzog, Cage and company want you to know THIS IS NOT A REMAKE!
The Toronto hotels that play host to the visiting filmmakers and stars – the Four Seasons, the Hazelton, the Park Hyatt and the Intercontinental among the tonier of 'em – are pretty accommodating when it comes to letting fans stake out their respective entryways, at the ready with cameras, iPhones and autograph pads. (The Hazelton is probably the least welcoming – with a barricade rimming its perimeter – but even then all you have to do is take a sidewalk table at the Starbucks across the street.) Among the celebs spotted over the past few days: Megan Fox, Amanda Seyfried, George Clooney, Woody Harrelson, Mischa Barton, Matt Damon, Drew Barrymore, Clive Owen and Bright Star's bright star, Abbie Cornish. And if cranky documentarian Michael Moore is a star, we eyed him, too, shuffling down the Hazelton hallways -- rich digs for the maker of Capitalism: A Love Story, a powerful piece of corporate-America-is-ruining-us muckrakery. I was all set to interview Mr. Moore back in Philly, but that visit has since been cancelled. Will try to get him on the phone.