Archive: October, 2010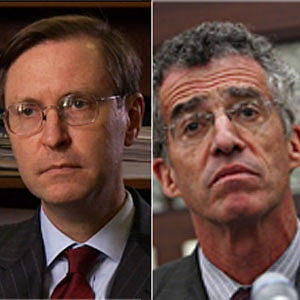 If there's laughter to be found in Charles Ferguson's Inside Job, a deeply researched and chilling analysis of how the financial meltdown of 2008 happened, and who was responsible, it's in the scenes in which Ferguson has the culprits on camera.
On camera and squirming.
There's Glenn Hubbard (left photo), chief economic advisor in the Bush administration, and now Dean of Columbia's Business School, agitated and angry as Ferguson presses him on conflicts of interest and the downside of deregulation. There's David McCormick, former under secretary at the Department of Treasury, looking like he was bonked by a brick as Ferguson points up one contradiction after another. And there's Frederic Mishkin (right photo), high-profile economist and Columbia prof – and a guy paid $124,000 by the Icelandic Chamber of Commerce to write a favorable report on the country's financial health just month's before its banks collapsed – sweating bullets under tough questioning.
"The contentious interviews were the most difficult ones," says Ferguson, who was nominated for an Oscar for his first doc, No End In Sight. "I knew some of these people personally. But I kept my cool and did my job, even when people were getting very upset, which, obviously, sometimes they did….
"I do realize that [the scenes] have some entertainment value. And that's good. But I should say that I was not entertained when I was doing it. It was not enjoyable, taking these people apart. It was actually, sometimes, a little bit difficult – it was painful."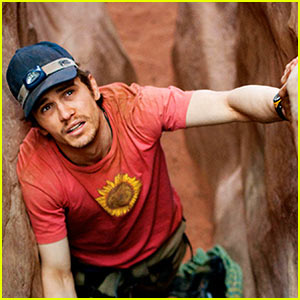 Danny Boyle's 127 Hours – the amazingly cinematic account of real-life climber Aron Ralston's ordeal, trapped in a crevice in a Utah canyon – has its gala premiere at the Philadelphia Film Festival on Sunday night, and then opens locally on Nov. 12. Its star, in case you haven't heard, is one James Franco -- the famously busy thespian who seems to be enrolled in about five or six colleges, is pursuing various masters and doctorates, paints, played Allen Ginsberg in Howl and just finished the Planet of the Apes prequel, Rise of the Apes.
And, oh, he has a collection of short stories, Palo Alto, just out from Scribner. We showed the book to Boyle when he was in town recently, and the Oscar-winning director of Slumdog Millionaire laughed.
"It's funny," says the ebullient Brit. "A guy I know at Faber & Faber in Britain, a big publishing house, he rang me up -- this is after we shot the movie, I'm almost finished the editing, and he says, 'Hey, we're publishing James' book.' And I said, 'Oh, are you?' And he said, "Yeah, I just wanted to get a quote from you about his stories.' And I said `I didn't even know he was writing short stories!'
"I mean, James is extraordinary. But what's weird about him -- and he was like this when I first met him -- he gives this impression of being stoned, like half-asleep, so relaxed that you start to think Am I here? Can he see me? And yet, clearly — and this book is just more evidence of the fact — his problem, if he has one, is hyper-activity. His brain is in overdrive."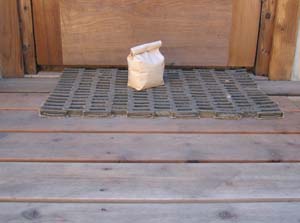 SnagFilms' "Midterm Madness Festival," up and running on the non-fiction films site through Election Day, brings together more than 15 titles – many award-winners, some debuting on-line for the first time – that address issues being debated by the voters and the candidates as we head towards the pivotal mid-terms elections of Nov. 2. Red state, blue state, Tea Bagger or weed smoker, there's a film here for you. A few highlights herewith:
Waiting to Inhale, Jed Riffe's look at the raging debate over medical marijuana.
Bring Your `A' Game
,
Mario Van Peebles'
inspirational doc aimed at urban youth, featuring black "icons"
Richard Parsons, Chris Rock, Cornel West, Ice Cube, Cory Booker, Sean "Diddy" Combs
and Geoffrey Canada.
Move On: The Movie, a feature-length doc on the progressive grassroots political movement.
Becoming Barack, Robert Yuhas' portrait of the Chicago community activist with somewhat wider political aspirations.
What's the Matter with Kansas?, an examination of the Midwestern state's shift from progressive politics to conservatism.
Operation Homecoming, director Richard E. Robbins' adaptation of writings from the Random House anthology Operation Homecoming: Iraq, Afghanistan and the Home Front, read by Robert Duvall, Josh Lucas, Beau Bridges, Blair Underwood, Justin Kirk, Aaron Eckhart, Chris Gorhamand John Krasinski.
The brilliantly scripted, deftly delivered opening scene of David Fincher's The Social Network takes place in a bar, where Harvard brainiac Mark Zuckerberg, soon to invent something called "The Facebook," gets epically blown off by his girlfriend, a B.U. student named Erica. Well, the actress sparring with Jesse Eisenberg in that scene is Rooney Mara, and anyone curious to know what Lisbeth Salander is going to look like (with supplemental pierces and tattoos) in Fincher's The Girl with the Dragon Tattoo, well, here she is. Mara doesn't have much screen time in The Social Network, but her character's brutal rejection of Zuckerberg haunts him mightily -- in a sense, she's the cyber-muse that launched Facebook. So, next time up, as the titular Girl with the Dragon Tattoo, it's Mara who gets to play the computer nerd – a Swedish computer nerd with martial arts skills and serious sociopathic tendencies.