Steven Rea, Inquirer Movie Columnist and Critic
The Disappearance of Eleanor Rigby, starring Jessica Chastain in the title role (her parents – played by William Hurt and Isabelle Huppert – met at a what was supposed to be a Beatles reunion), is a study in the meet-cute, break-up-badly arc of a relationship. Released in theaters last month under the clunky title The Disappearance of Eleanor Rigby: Them, the film was a hybrid – an editing room mashup – of what writer/director Ned Benson planned as two separate but paired projects. One, colon-ized Him, examines the storm-tossed romance between Eleanor ("Elle") and James McAvoy's Conor, a struggling New York restaurateur, from his point-of-view. The other, The Disappearance of Eleanor Rigby: Her, focuses on Chastain, shot from her character's perspective.
It's an ambitious concept, and a dream job for a workaholic editor (Kristina Boden). As anyone who's ever been in a relationship -- or seen Gone Girl -- can tell you, even the closest of couples are coming at their partnerdom with different agendas, different ideas, different feelings. And now, for those intrigued enough to sit through the sad, French New Wave-y story of Eleanor Rigby again, the Him and Her iterations have been released. Beginning Friday, Oct. 10, The Disappearance of Eleanor Rigby – Her first, then Him – will be playing back-to-back at the Ritz East.
Steven Rea, Inquirer Movie Columnist and Critic
David Fincher likes to go looking for the unexpected. When he was searching for his Lisbeth Salander, the title character in his adaptation of Stieg Larsson's mega-selling Swedish thriller, The Girl With the Dragon Tattoo, he picked Rooney Mara, and everyone went "Who?" Jesse Eisenberg wasn't exactly a household name either when Fincher cast the New York actor as Facebook founder Mark Zuckerberg in The Social Network. Both Mara and Eisenberg went on to receive Academy Award nominations for their work in the Fincher films.
To play Amy Dunne, the mysterious missus vanished and presumed dead in Fincher's spellbinding take on the Gillian Flynn bestseller, Gone Girl, Fincher looked high and low, hither and yon, before casting Rosamund Pike, a British actress he'd seen in a few films over the years. It was a meeting in St. Louis, where Fincher was in the early stages of pre-production on Gone Girl, that clinched the deal.
"Rosamund is an interesting puzzle," Fincher explained in a phone interview recently. "I'd seen her in four or five things.... I'd seen her in the James Bond movie [Die Another Day, the last of the Pierce Brosnan 007s], I'd seen her in Joe Wright's movie [Pride & Prejudice}, I'd seen her in An Education… and I'm somebody who sort of prides themselves on being able to see what the actor comes equipped with, what their weaponry is, what their— like Batman, what's on their utility belt. I look for an actor's utility belt, and she's one of those people that I just could never get a bead on."
Steven Rea, Inquirer Movie Columnist and Critic
A film that had huge impact on Francis Ford Coppola, Martin Scorsese and other young upstarts of '70s Hollywood, Bernardo Bertolucci's The Conformist is back on the big screen -- at the Ritz Bourse, locally, starting Friday, Sept. 19 – and well worth a revisit. Released in 1970, the film stars Jean-Louis Trintignant as Marcello Clerici, a fedora-topped Fascist in 1930s Italy sent to Paris to assassinate his friend and former college professor, a left-leaning intellectual with a beautiful wife (Dominique Sanda) whom Clerici proceeds to tumble for, despite the fact that he himself is married (to Stefania Sandrelli).
Propelled by haunting flashbacks that help to explain Clerici's profound self-doubts, soullessness and urgent need to assimilate, The Conformist boasts scenes of such exquisite power that they practically define the cinematic experience. Shot by Vittorio Storaro, with production design by Ferdinando Scarfiotti, the film evokes the sensual sweep and elegance of 1930s art and architecture. Even Clerici's visit to the courtyard of an asylum where his father, frail and fractured, is being kept, has a visual majesty about it that is unnerving. And the tango between Sanda and Sandrelli in a Parisian dance hall -- erotic, electric, and weirdly funny. Yes, the camera pans to a fogged-up window where someone has stuck a black-and-white still of Laurel and Hardy. Even in this crushing portrait of sublimation and unhinged ambition, couched as political thriller, Bertolucci finds room for a laugh.
Steven Rea, Inquirer Movie Columnist and Critic
Hollywood studios and specialty houses traditionally use the Toronto International Film Festival to launch titles into the awards season fray, and this year is no different: Warner's The Equalizer, with Denzel Washington, Fox Searchlight's Wild, with Reese Witherspoon, The Weinstein Company's St. Vincent, with Bill Murray, Sony Pictures Classics' Foxcatcher, with Channing Tatum and Steve Carell – off and running after their Toronto debuts.
But literally dozens of films, independently financed and produced, pull into North America's largest film festival without a distributor, hoping audience buzz and press and industry chatter will help them land a deal. And midway through TIFF 2014, the deal-making has been fairly feverish. Here are a few of the bigger acquisitions:
Big Game – Samuel L. Jackson is the President of the United States, crash-landed in the Finnish outback in an Air Force One escape pod, and discovered by a 13-year-old boy, in this wildly received "Midnight Madness' entry. EuropaCorp nabbed U.S. distribution rights.
Steven Rea, Inquirer Movie Columnist and Critic
Argentina's White Elephant, starring its country's beloved Ricardo Darin, and directed by Pablo Trapero, traces the relationship between a shantytown priest nearing the end of his career and a young Belgian clergyman (Jérémie Renier, from In Bruges), whose non-traditional methods put him in the midst of a raging drug war.
Deemed the "film of the year" by Beatriz Urraca and Gary M. Kramer, editors of the new Directory of World Cinema : Argentina (Intellect Books) , the 2012 release gets its Philadelphia premiere Friday, Sept. 12, at International House. Both Urraca and Kramer will be on hand to introduce the film and lead a post-screening discussion.
In their essay at the begining of the extensive Director of World Cinema: Argentina book -- which also includes contributions from critics Matt Prigge and Carrie Rickey -- editors Urraca and Kramer compare White Elephant to Slumdog Millionaire and City of God for its unflinching look at the urban underclass, its sweeping realism and force.
Steven Rea, Inquirer Movie Columnist and Critic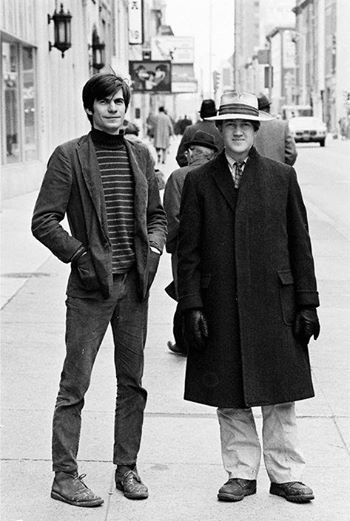 Hey, he's a filmmaker, right, so why not cut a trailer for his big art show? And that's what David Lynch has done in advance of "David Lynch: The Unified Field," opening Saturday, Sept. 13, and running through Jan. 11, at the Pennsylvania Academy of Fine Arts. The expansive survey of the PAFA alum's work includes paintings, drawings, short films and installations, from his Philly days -- 1966-1971 -- all the way up to right about now.
Steven Rea, Inquirer Movie Columnist and Critic
If there's an upside to the crisis in the Ukraine -- and let's face it, in the real world there isn't – it's that Hollywood has rediscovered its favorite bad guy: the Russians. A reliable film foe since the end of World War II, and a staple of Cold War espionage capers from Bond to Smiley, the Kremlin kingpins and covert operatives trolling Moscow's hidden lairs – not to mention the Russian mob, busily pursuing their various, nefarious enterprise – have resurfaced with renewed vigor, and villainy. Never mind the North Koreans, Somali pirates, those jihadist terrorist cells. Give us Boris Badenov, updated, of course, for the new Millennium.
In the just-released Pierce Brosnan cloak-and-daggerer, The November Man, it's a would-be Russian president with a secret war crimes past who triggers the action. In The Equalizer, coming Sept. 26, Denzel Washington faces off against a demonic Russian uber-pimp working Boston's Back Bay. A group of angry Russians pose problems for Johnny Depp in the 2015 art thief caper, Mortdecai.
Steven Spielberg will be directing his Saving Private Ryan star, Tom Hanks, in an untitled Cold War espionage piece based on the true story of James Donovan, the American attorney enlisted by the CIA to secretly negotiate the 1962 release of Francis Gary Powers, the U-2 spy plane pilot shot down over the Soviet Union. In The Bourne Betrayal, set to start production next year with Jeremy Renner in the lead, some of the hugger and mugger takes place in Odessa, and involves a drug lord whose name has a distinctly northeastern European ring (try Edor Vladovich Lemontov). Rooney Mara and David Fincher, star and director, respectively, of The Girl With the Dragon Tattoo, are reportedly circling Red Sparrow, a modern-day thriller about a Russian spy agency seductress and the CIA agent who comes under her spell. Based on the 2013 Jason Matthews bestseller, it's being adapted by American Hustle screenwriter Eric Warren Singer. Vladimir Putin is a character in the book -- and not a sympathetic one.
Steven Rea, Inquirer Movie Columnist and Critic
In The Giver, the big screen adaptation of Lois Lowry's mega-selling children's novel (opening weekend box office: not so mega), it's all about "sameness:" uniform houses, clothes, bikes -- and jobs picked for the children by a community of elders. You're assigned a task, and you stick with it. For life.
Brenton Thwaites and Odeya Rush -- he from Australia, she from Israel, and now living in L.A. – went through months of audition agony before they were told they had landed their respective roles as hero and heroine of the artfully staged Philip Noyce-directed feature. Thwaites, 25, figured he was too old to play a teenager. Rush, 17, lost confidence with every call-back. But there they are, as Jonas and Fiona, on billboards and bus shelters around the country in the company of The Giver's big-star elders, Jeff Bridges and Meryl Streep.
On a swing through Philadelphia just before the Weinstein Company release opened, Thwaites (toting his Qantas Airlines-stickered guitar case) and Rush talked about their fledgling careers, and their first paid jobs.
Curb Your Enthusiasm Mr. Softee scene from Gary Craig on Vimeo.