Abreu reunion just doesn't add up for Phillies, Amaro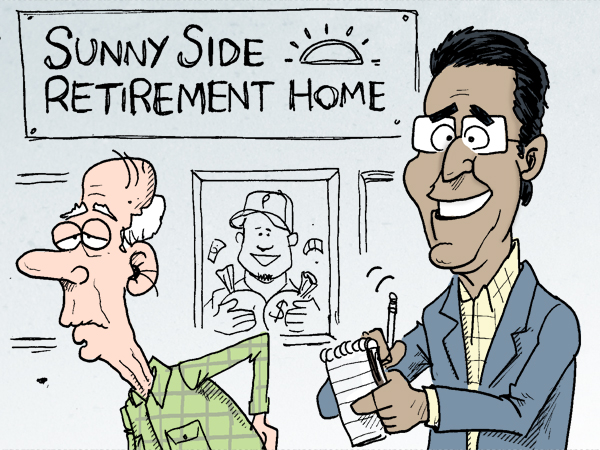 Heard of addition by subtraction? Well, Bobby Abreu is addition by the addition of the subtraction.
Abreu reunion just doesn't add up for Phillies, Amaro

The often incoherent, grammatically challenged ramblings of a man who has watched too much sports, listened to too much music and devoured too many club sandwiches.
Ruben Amaro graduated from Stanford, and because the dope typing these words could never hope to be on that school's waiting list to be on its waiting list, it must be assumed that he is working on a baseball formula at a much higher level.
How else can you explain the decision by Amaro to take even the longest shot at the almost 40-year-old Bobby Abreu?
Well, here's a guess at the new Stanford math and baseball analytics being pursued by the Phillies general manager:
You have heard of addition by subtraction? Well, how about this -- addition by the addition of the subtraction. Aha! That's how to explain it.
If you recall, the Phils' greatest successes came after they subtracted Abreu. He was a statistical monster, but the team was much better when he left, and it appeared to be a classic case of addition by subtraction.
Happens all the time. But now comes the newer math, the Stanford math, if you will. What would happen if we went back and re-added the subtracted element? Voila! Bobby Abreu is invited to spring training.
But you know what? You don't have to be Einstein -- or even Peter Gammons -- to know that it doesn't much matter how you do the math. This Abreu experiment does not add up to success, either on the field, or certainly not in the box office.
Give Amaro all the props in the world for being willing to do what he thinks is right for the team, knowing full well that it would not be a popular move. However, this time the sour feelings of Phillies fans should have been taken into account before the signing.
This simply is not worth the angst. It is especially not worth the risk for a team that lost thousands of fans last season, and needs to re-establish itself this season.
A team can get into a whole lot of trouble when it lets the sentiments of the fans chart the course of an organization, but there are times you simply have to avoid a public relations nightmare – and this was one of those times.
There is no upside to this Abreu gambit. No upside to bringing back a nearly 40-year-old player who was so very unpopular. And certainly no upside when you have a knowledgeable base of fans that thinks the team is already too old.
Don't worry, Ruben Amaro. If Stanford tries to take back your degree for signing Abreu, he will go to the wall for you.
Or maybe not.
***
Not to make this a whole Stanford essay, but it has been quite interesting to see some of the reactions to Seattle defensive back Richard Sherman's rant after beating the Niners on Sunday.
Sherman, an extremely bright product and graduate of Stanford, looked out of control as he ranted on Niners receiver Michael Crabtree.
It was raw. It was emotional, and it rankled some feathers of people who insist that players must be role models for kids.
No argument here on certain parts of that suggestion, but more often than not when it comes to sports the adults are the children, and the children are the adults.
When kids watch games, they watch the game. What they tend to emulate is the way the game is played. They tried to have the same batting stance as Chase Utley, the same golf swing as Tiger Woods, the same move to the hoop as MCW.
It is the adults who go bananas over the off-the-field stuff. These are usually middle-aged men whose game plans usually include an option offense of cheese and crackers (guilty here) who get caught up in the hero worship.
For the kids, it's more than enough to watch the game and try to make the same play. For the sake of the kids, worry about the nonsense that goes on during the game, not after its over.
Nuf Ced.
Al Morganti is a member of the WIP Morning Show (94.1 FM) weekday mornings from 5:30 til 10 and a hockey analyst for Comcast SportsNet. His twitter handle is @nufced.