Archive: September, 2013
Gay rights activists are celebrating a New Jersey judge's decision Friday that same-sex couples can legally marry in the Garden State. But they still have questions about when they can actually tie the knot. The superior court judge set October 21 as the day they can apply for licenses, but Gov. Chris Christie has said he would appeal the ruling, and it's not clear whether he will seek a stay.
Hayley Gorenberg, deputy legal director at Lambda Legal, one of the attorneys for the plaintiffs, said the immediate impact would be to allow New Jersey's same-sex couples can marry 72 hours after they apply for licenses. They would then have access to federal benefits.
She also said that public officials -- mayors and others -- would not be able to discriminate in performing marriages; they could opt out only by not performing any weddings. at all. Religious institutions would be exempt.
»
Click here for the full post
The clock is quietly winding down on Fishermen's Energy offshore wind project, a proposal its backers say could propel New Jersey into becoming a hub for offshore wind farms, and potentially create hundreds, if not thousands of new manufacturing jobs in the state.
The 25-megawatt pilot, located 2.8 miles off Atlantic City, is the first to come under review by state regulators, but its prospects of moving forward are looking bleaker by the week, if not by the day.
The irony is that the pilot project, despite being backed by the New Jersey Division of Rate Counsel, may falter not because of any action by the state Board of Public Utilities, the agency in charge of deciding whether it moves forward, but because of a failure to act at all.
»
Click here for the full post
Compared with residents of other states, New Jerseyans are not as aware of a new federal mandate requiring them to purchase individual health insurance, a central provision of the 2010 Affordable Care Act.
Only 56 percent of New Jersey residents know that that they have to buy insurance or pay a fine starting in 2014, according to a new poll released by the Monmouth University Polling Institute and the New Jersey Health Care Quality Institute. That compares with the 74 percent of Americans who said they were aware of the mandate in a March Kaiser Health Tracking Poll.
"They really don't know what's going to happen," said polling institute Director Patrick Murray, regarding the public mandate.
»
Click here for the full post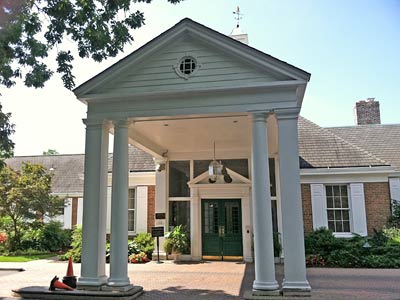 New Jersey is the country's fourth-smallest state by land mass but its most densely populated, with approximately 1,200 inhabitants per square mile. Averaging about 15 square miles each, the state's 565 municipalities sit fairly close to one another. Some are relatively huge: Newark has about 277,000 inhabitant and Jersey City, 247,000. But as you'll see from this list, there are some very tiny municipalities with unusual provenance. Entries are ordered by population.
5, Tavistock Borough, Camden County
---
»
Click here for the full post
As higher education becomes an issue in the gubernatorial election, NJ Spotlight's John Mooney visited WNYC Public Radio's Brian Lehrer Show on Friday to talk about the winners and losers in the Rutgers consolidation, who's to blame for tuition hikes, and even the state university's school song.
Gov. Chris Christie has called the massive consolidation one of his major accomplishments, and the conversation on Friday focused on what has changed and who's affected most.
Meanwhile, Democratic challenger Barbara Buono has placed the blame for tuition hikes statewide on the governor's funding policies, but is that completely fair?
»
Click here for the full post
Stop FEMA Now is a textbook example of a grassroots organization -- with an online twist.
Launched as a Facebook page by George Kasimos, who kept it updated from the garage alongside his Sandy-flooded home in Toms River, NJ, the organization has gotten a taste of what it means to go viral.
This past Saturday it held gatherings in 15 locations across 10 states. The goal now is to take the group national.
»
Click here for the full post
There has been an average of 11 deaths a year since 2001 due to pedestrians crossing the state's more than 1,000 miles of commuter tracks and 2,400 miles of freight tracks each year.
In 2010 and 2011, there were actually 81 incidents involving NJ Transit train crossings or along tracks and 51 deaths. An investigation showed that of these, 30 were accidental and 23 occurred where the public is not permitted.
The state Department of Transportation has created a short-term action plan that is supposed to forestall more deaths. The plan includes better analysis of grade crossings and areas where there may be high-trespass locations and a push to prioritize them for better engineering and better signs to alert the public to high-risk areas.
»
Click here for the full post