Archive: March, 2012
Up to 150 runners will take to the Cynwyd Heritage Trail May 6 for a five-kilometer run to continue efforts to beautify the landscape of the trail. Sponsored by the Friends of the Cynwyd Heritage Trail, Neighborhood Club of Bala Cynwyd and West Laurel Hill Cemetary, a one-mile walk for families will accompany the day's activities.
The race will begin at 1 p.m., and the race will finish at Barmouth Crossing. The cost to enter is $25 in advance and $30 on the day of the run. For a family of up to five who wish to participate in the walk, it's $25 and $3 more for additional family members.
To register, click here.
Remember the Narberth Community Food Bank? With the distribution of Easter boxes quickly approaching as the holiday creeps up on April 8, the food bank is in need of a few things. Check out the list below provided by food bank coordinator Gigi Tevlin-Moffat, and if you can, drop off the goods Monday at 7 p.m. at the United Methodist Church at 206 Price Ave. in Narberth.
Coffee and tea
Soups and stews
Crackers
Raisins
Canned tuna, chicken, turkey
Peanut butter, almond butter and jelly
Boxed milk (soy, Parmalat, almond, rice)
Cereal and granola bars
Canned fruit
Jarred tomato sauce
Rice
Apple, cranberry and grape juice
Oatmeal
Mayonaise
Beans
Bathroom tissue
Bar soap
Dish soap
toothbrushes
An attempted burglary occurred in the 100 block of Rolling Road in Penn Wynne, according to a Lower Merion Police Department news release.
Shortly after 9:30 a.m. on March 26, a resident woke up after hearing someone tamper with her outside water irrigation system. Following this, the resident heard a loud bang at her front door and went to her window, where she saw a gold or silver Sedan-style vehicle parked in her driveway facing the street.
She went to the top of her stairs and saw pieces of the front door and doorframe scattered inside the house on the floor.
Beginning in October, Radnor Township manager Bob Zienkowski slowly started tightening his belt. Months later, he's 27.5 pounds lighter.
As part of his Health and Wellness Manager's Challenge, Zienkowski will join nutritionist Emma Fogt one last time at the Gourmet Kitchen of the Wayne Art Center on April 11 from 5:30 to 7:30 p.m. Fogt will close out the free four-part series with a cooking class on how to "live healthy for life."
Zienkowski's goal to lose 30 pounds before May 2012 began as a way to prompt Radnor residents to live healthier lifestyles as well as give back to the community. During the first phase of the challenge, Zienkowski gave $10 for every pound lost to the Wayne Senior Center Wellness Program.
Hand a paintbrush to any of the men in the Cavaliere family, and you're likely to get a portrait with different styles that yield the same result – scenic details that culminate in a flare for fine art.
"Whenever someone asks me what my best painting is, I always say it's the next one I work on," Dan Cavaliere, 53, said. "You learn and improve with each new work you do."
Decades of the paintings exemplifying this passion will be on display for a month beginning April 6 with "Generations: The Cavaliere Family," at the Z Gallery in West Chester. Like the Havertown resident's family room walls, covered in portraits of settings from around the region, the art show will feature paintings from the family's three generations of artists: Cavaliere, his younger brother James, their father Dan and their late grandfather, Raphael James, whom many referred to as "R.J." or the shortened family name, "Cavi."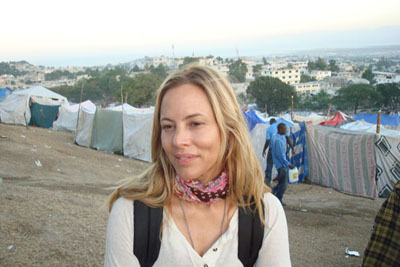 Maria Bello graduated from Villanova University in 1989, planned to go to law school for human rights and ended up an actress – and an activist.
Bello will return to Villanova today to talk about her journey with students and the public in an event sponsored by the university's Center for Peace and Justice Education. Proceeds from the event will go to Bello's non-governmental organization, WE ADVANCE.
Bello cofounded the WE ADVANCE with Barbara Guillaume, Alison Thompson and Aleda Frishman in January 2010 to improve the public welfare of women in Haiti by way of a free clinic and community outreach programs.
Following Lower Merion's two finance workshops, Township Manager Doug Cleland outlined recommendations for use of the $6.9 million excess business tax revenue the township incurred in December.
In a township news release, Cleland listed four recommendations for getting the GF fund balance between 15 and 18 percent of annual expenditures. The recommendations are as follows:
Equipment Fund Contribution: In which Cleland recommends the board consider a General Fund contribution of $1 million to the Equipment Fund to increase reserve funding for future replacement of vehicles, radios and other equipment.
Insurance Trust Fund Contribution: A recommendation to the board for $200,000 in General Fund contributions to the Insurance Trust Fund in order to increase reserves for future insurance deductibles, uninsured liabilities and legal fees.
No RET millage rate increase for 2013 budget: The township manager asks the board to consider for recommendation sufficient funding in an amount to be determined by the board no later than Dec. 19, be retained in the General Fund to allow for a no increase in the 2013 real estate tax millage, as well as a forecasted 2013 ending GF fund balance of no less than between 15 and 18 percent of 2013 expenditures.
Delay or reduce Next New Money Bond Issue: The final of the four recommendations is for a General Fund contribution in an amount to be determined by the board by Dec. 19 to the Capital Projects Fund to enable a decrease or delay of the amount of issuance of a new money general obligation bond issue. This will allow for borrowing during 2013 to fund the 2013-2014 Capital Improvement Program.
In the release, Cleland said his rationale for the above recommendations was to replenish some of the reserves of the Equipment Fund and Insurance Trust Fund, as well as lower the amount of Lower Merion's outstanding debt.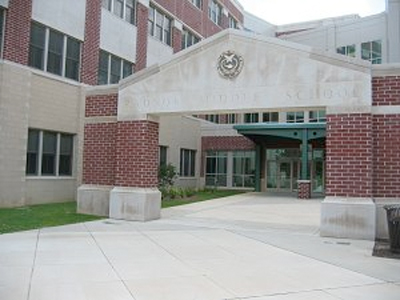 The U.S. Department of Education is holding its inaugural Green Ribbon Schools Award and Radnor Middle School is one of four schools nominated for the environmentally conscious honor.
"The wonderful team of staff and students at Radnor Middle School exemplifies what it means to 'think green,'" Radnor School District Superintendent Linda Grobman said in a news release. "The nomination validates their efforts."
Radnor and its fellow Pennsylvania nominees, A.W. Beattie Career Center, Thaddeus Stevens Elementary School and Springside Chestnut Hill Academy, were among 47 public and private schools in the state to submit applications for the honor. They received notification of their nomination on Thursday, March 22.