Archive: February, 2012
Ten Harriton High School students are taking audience members on a road trip with the Mr. Harriton Competition 2012 theme.
The fifth annual competition, held Friday, March 9 at 7 p.m. in Harriton High School auditorium, will have the contestants going across the country as each of the ten boys represent a city in the United States.
"The audience usually sits there, laughs and cries and shouts and goes crazy," Harriton Student Council Sponsor Heidi Cooke said. "Everyone loves watching these guys perform. It's a really entertaining show and a great night for everybody."
Last Friday, Feb. 24, Harriton High School staff and students danced, snacked and participated in a number of activities to fundraise more than $20,000 for the Leukemia and Lymphoma Society.
Harriton's event, a Dance-A-Thon organized by teacher Brian Klick and about 30 student volunteers from several student groups, including Harriton's National Honor Society, the Harriton Service League and a group of International Baccalaureate Students.
Klick, a survivor of Hodgkin's Lymphoma who's been in remission since he first diagnosed in 2004, said the idea came about after a Harriton student was diagnosed with the disease.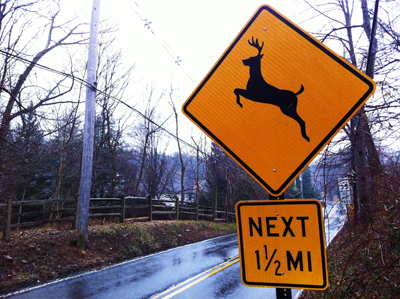 Six cases of Lyme disease later, Michael Drennan said he wouldn't ever be a "Bambi lover."
Drennan lives in Radnor Township, where the police department, township manager and Board of Commissioners face a multiplying problem: deer.
At a public safety committee meeting Tuesday night, Radnor police and township officials met with residents to discuss the area's burgeoning deer population. In 2011, there were 144 deer-related incidents reported in the township, which is the highest in Delaware County, and 103 involved vehicle accidents.
Transitioning through anything can be difficult, but elementary school students heading to middle school and middle schoolers heading to high school need all the help they can get.
The Coalition for Youth of Lower Merion and Narberth will host its third Transitions Program to discuss the difficulties that accompany changes for students as well as how parents can help their children feel more confident. The workshop will also focus on how students should manage their Web presence.
Parents, students and anyone interested will have the opportunity to ask a panel of speakers questions and speak with high school students from the coalition's Youth Advisory Council. Al Vernacchio, a teacher at Friends Central profiled in the New York Times Magazine for his openness with students taking his Sexuality and Society courses, will be there for the discussion along with Wendy Cramer from the Renfrew Center and Stephanie Newberg, a therapist with an expertise in cyberbullying.
After putting in hours of rigorous work for a college application, the last word a high school senior wants to hear or see is "rejection."
Harriton High School senior Jackie Milestone didn't get rejected from Yale University, her first choice school, but she's trying one last creative resort to ensure she doesn't get the tiny envelope.
"You've got to know me by now/ as the one who dreams of you," Jackie sings in her YouTube music video. "You've made me white and blue for you/ Yale/ If you let me in I can show just what I can do for you."
Several vehicles were broken into, and items stolen in the Lower Merion sections of Belmont Hills, Penn Wynne and Overbrook Hills early Frida and Sunday mornings.
An advisory from Lower Merion Police states that all vehicles were entered through unlocked doors. Cash or other valuables were removed from the vehicles.
No further details on the number of vehicles, missing items items nor amount of cash were provided.
The week-to-week Lower Merion Board of Commissioners and committee meetings don't always have the same pubic attendance numbers, but residents and government officials can be sure more than a fair share of home viewers stay informed via their televisions, tuning in to LMTV for meetings and other township information.
"The meetings are the cornerstone of what we do, but they're certainly not our only programming," Public Information Officer Brenda Viola said.
Results from a 2004 township-wide survey conducted by the Center for Opinion Research at Franklin & Marshall College reported that more than 70 percent of township residents tune in to LMTV.
Radnor Township community members will have a chance to voice their concerns about Villanova University's campus expansion project later this March. Township Manager Bob Zienkowski will host a public meeting to discuss what issues residents would like Villanova to address.
The meeting will be held from 7 p.m. to 9:30 p.m. on March 21 in the Radnorshire Room at the township building at 301 Iven Ave.